Dr. Steven Bolling
Dr. Steven Bolling

Heart Surgeon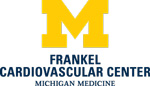 The University of Michigan Frankel Cardiovascular Center
1500 E. Medical Center Dr.
Ann Arbor, MI 48103
(888) 647-1528
About Dr. Steven Bolling,
Heart
Valve

Surgeon

Hello! My name is Dr. Steven Bolling and I am a cardiac surgeon having graduated from University of Michigan in 1979. To date, I have performed approximately 7,500 cardiac surgeries, of which 5,000 involved heart valve procedures. I regularly perform surgery at The University of Michigan Frankel Cardiovascular Center. Read more...

15 Patient Reviews for
Dr. Bolling

"I am convinced that seeking Dr. Bolling out was the best decision I made with regard to my mitral valve repair."
-- Jeff Adams, heart valve surgery patient
"Dr. Stephen Bolling is an amazing doctor! He replaced my mitral valve with one that never needs to be replaced and I never have to take any daily dose of anything! I was out in about 3-4 days I believe. His nurse Marguerite Krajacic is great as well. I feel great and they are dynamic. I was very fortunate to be in their care! Seek Dr Bolling out if you need Valve Repair!"
-- Kevin O'Neill, Mitral Valve, Valve Replacement, 06/18/2015

> See 13 more patient testimonials
My Specialities &
Clinical Interests
My heart surgery specialties include:
Mitral valve repair surgery
Tricuspid valve repair surgery
Atrial fibrillation (Maze procedure)
In addition, I have research and clinical interests specific to:
Mitral valve disease
Heart failure
Atrial fibrillation (abnormal heart rhythms)
Education, Training & Certificates
Dr. Steven Bolling, heart surgeon, graduated from University of Michigan in 1979.
Dr. Bolling completed his residency at The Johns Hopkins Hospital in general surgery in 1984. Dr. Bolling is an American Board of Thoracic Surgery Diplomate. At the University of Michigan, Dr. Bolling is a Professor of Cardiac Surgery.
In 2010, Dr. Steven Bolling received the Forest Dewey Dodrill Award from the American Heart Association.
Schedule Appointment

with Dr. Bolling

To schedule an appointment with Dr. Bolling, you can:
Call

(888) 647-1528

right now
Request an appointment by clicking here.
The office of Dr. Bolling is located at 1500 E. Medical Center Dr., Ann Arbor, MI 48104. To get driving directions to this office, please click the map below.
> Click for driving directions to Dr. Bolling's office.
News Featuring Dr. Bolling
Here is the latest news featuring Dr. Steven Bolling:
Page last updated: January 11, 2019