Special Post: Top 10 Heart Valve Surgery Blogs of 2011!
By Adam Pick on December 28, 2011
During the past twelve months, this global community of patients and caregivers actively discussed many topics that have impacted our heart valve surgery experiences. As the year winds down, I thought it might be helpful to review all of these posts and highlight the top 10 stories that garnered the most attention during 2011.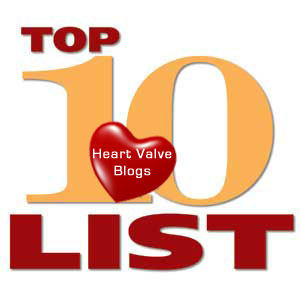 So, without further ado, here are your "Top 10 Heart Valve Surgery Blogs of 2011":
10. Much of our ongoing discussions focus on the proper management of patient expectations before, during and after surgery. To to help Denise prepare for her mitral valve repair surgery, we answered her question, "Do All Patients Get A Cardiac Catheterization Prior To Heart Valve Surgery?". With over 25 comments from our community, this post was very helpful to Denise and many other patients preparing for surgery.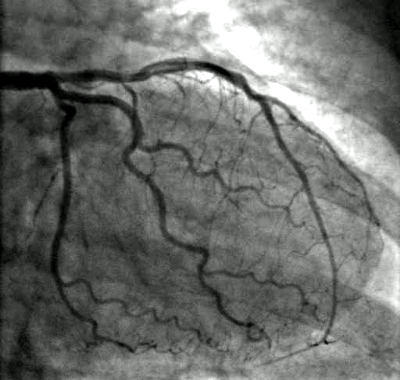 9. An interesting question from Alice about the recovery from heart valve surgery also generated a significant amount of traffic. In "What Are Those BIG Heart Shape Pillows Used For?", Dr. Eric Roselli offered some clinical insights about these humongous, red pillows given to patients after surgery.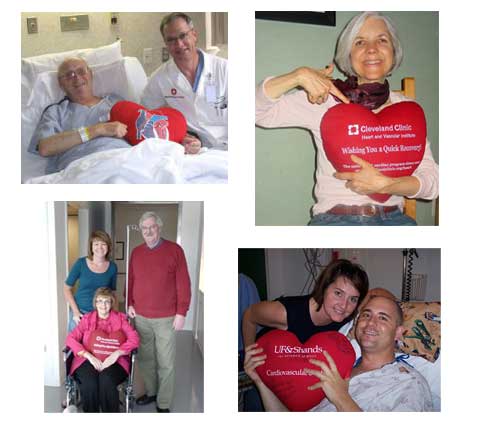 8. During 2011, several heart valve surgeons answered questions submitted by our patients and caregivers. In particular, Jake's question, "Can Sternum Wires Cause Chest Pain Two Years After Surgery?" triggered a fantastic, online conversation with over 30 patient responses.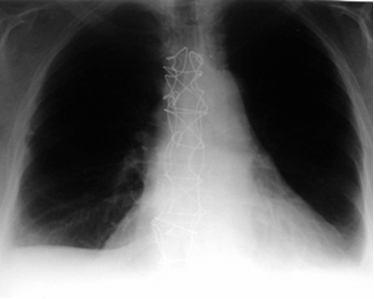 7. Patients requiring heart valve surgery typically fall into a mature age category, ranging from 50 to 70 years of age. However, as we have seen over-and-over-and-over again, heart valve surgery may be required for babies, children, teens, octogenarians and even centenarians. In March of this year, we closely watched the progress of Sarah Weir, a five-year old from New York who needed mitral valve surgery. In "Sarah is 'Mad as Hell' But Doing Great After Heart Valve Surgery", our community was excited to learn of Sarah's successful procedure.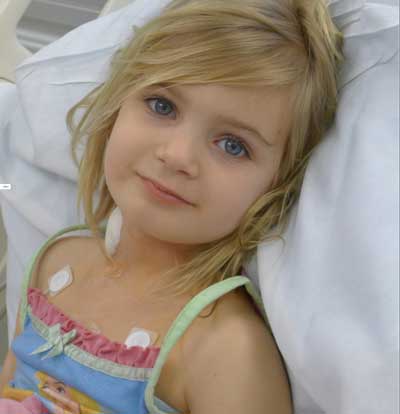 6. Patients with heart valve disorders that can not be repaired must evaluate their heart valve replacement options. In "What Is The Best Heart Valve Replacement For My 16-Year Old Son", Dr. Lucas Collazo helped Carole better understand the pros and cons of mechanical and biological valves for her son. With over 30 comments, our community also helped Carole better understand the key factors of this very important decision.

5. At the American Association of Thoracic Surgeons (AATS) conference in Philadelphia, I was able to meet with Dr. Patrick McCarthy to discuss Donny's question, "Is It Common For Patients With Mitral Regurgitation To Have Atrial Fibrillation?". Since posting, this video interview has been seen thousands of times.
4. For female patients with heart valve disorders, pregnancy is an ongoing topic of interest within our community. This year, "With A Bicuspid Aortic Valve, Sara Prepares To Become A Mommy" generated significant interest and discussion.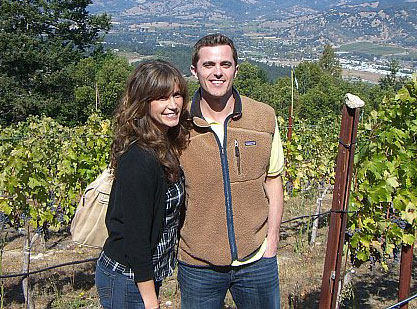 3. Many patients with severe heart valve disease can be asymptomatic. Given this awkward situation, we asked Dr. David Adams the question, "Should Asymptomatic Patients With Moderate To Severe Mitral Regurgitation Have Surgery?", during the Society of Thoracic Surgeons (STS) conference in San Diego.
2. Our patient and caregiver community is very interested in the technological advances that enhance heart valve treatment. That said, "Special Update: SAPIEN Transcatheter Aortic Valve Replacement Gets FDA Approval For Inoperable Patients" triggered a swell of traffic on our servers when published on November 3, 2011.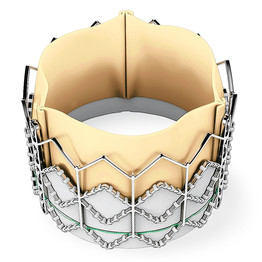 1. The number one post for 2011 is somewhat counter-intuitive…
It's not a patient success story.
It's not a video.
It's not about technology.
It's not a surgeon response to one of your questions.
Interestingly, the number one post for 2011 is "Do You Have Any Questions For The World's Leading Heart Valve Surgeons?". I posed this question to our community prior to The Society of Thoracic Surgeons convention on January 28, 2011. Shortly after posting, over 100 patient questions were submitted online.
It was great to get that response. But, what happened next was even better… This post triggered an idea to film the surgeon responses at STS and other cardiac conferences. Since then, we have created over 50 videos, many of which will be released early next year.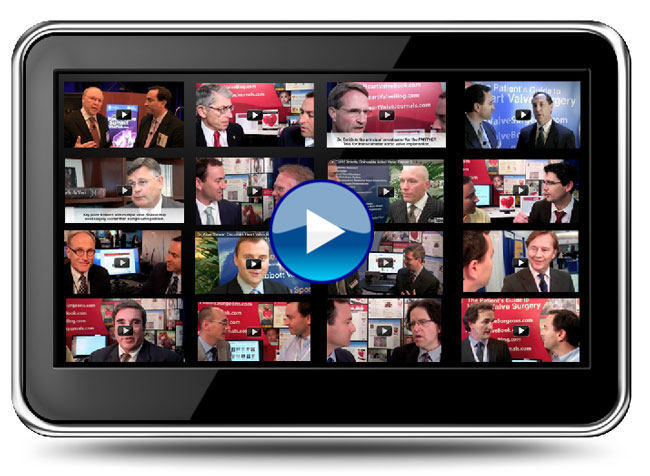 As you can see above, I have been very lucky to interview several heart valve specialists including Dr. Craig Smith, Dr. Marc Gillinov, Dr. Steven Bolling, Dr. Larry Cohn, Dr. Patrick McCarthy, Dr. Richard Shemin, Dr. Kevin Accola, Dr. Vaughn Starnes, Dr. Niv Ad, Dr. Lars Svensson and many others.
I just checked our YouTube channel. Thus far, these surgeon interviews have been watched over 32,000 times through YouTube alone.
To watch any or all of these videos, simply click here.
So, there you have it… The Top 10 Heart Valve Surgery Blogs of 2011!!!
Thanks again for all your incredible participation at this website. Our growing community of patients and caregivers never ceases to impress and inspire me.
May your new year be filled with millions and millions of healthy heartbeats!!!
Keep on tickin!
Adam
Adam's Newest Blogs
Adam's Newest Posts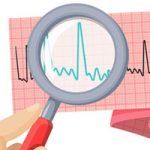 "How Do I Know When My AFib Is Gone After Heart Surgery?" asks Linda Learn More.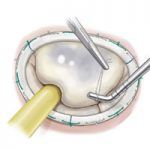 New Findings: Mitral Valve Repair Restores Normal Life Expectancy! Learn More.