"Should Asymptomatic Patients With Moderate-to-Severe Mitral Regurgitation Have Surgery?" With Dr. David Adams
By Adam Pick on March 15, 2011
Recently, I received a great question from John Myers about asymptomatic patients with mitral regurgitation. John wrote to me, "Hi Adam, I'm 76 and in good shape. In 1999, I was  diagnosed with moderate-to-severe regurgitation even though I have NO physical symptoms. I've read that some surgeons believe having mitral valve repair sooner than later is preferable. Should I be worried? Should I get a second opinion? Thanks, John"
Luckily, during the 47th annual Society of Thoracic Surgeons meeting, I had the chance to ask John's question directly to Dr. David H. Adams, chairman of cardiothoracic surgery at The Mount Sinai Medical Center in New York. Considering Dr. Adams' clinical focus on mitral valve treatment, I thought you might like to see his response.
So you know, Dr. Adams has performed successful surgery on many patients in our community including Cindy Tarver, Mark Linnus and Monique Battaglia. To see Dr. Adams' surgeon profile at HeartValveSurgeons.com, please click here.
For those patients and caregivers in our community that are hearing impaired, I have provided a video transcript of the interview with Dr. Adams below.
Adam: Hey, everybody. It's Adam and I'm here at the STS convention in San Diego. We're wrapping up day number two and we're very happy to have Dr. David Adams from Mount Sinai Medical Center with us and as we've been answering questions all day, we're going to pose a question to Dr. Adams and hear his response.
Dr. Adams: Great.
Adam: And so this is coming from John Meyers and John says, "I'm 76 and have been diagnosed with mitral valve prolapse since 1999. I'm in good physical shape and have no physical symptoms. However, my last echo was rated as moderate to severe. I have read that some surgeons have commented that having a repair sooner than later is preferable. In view of my age, should I be worried and should I definitely get a second opinion?"
Dr. Adams: That's a big question. It's actually got a simple answer. Adam, thank you very much for inviting me to participate. Congratulations on all of your work on behalf of patient education.
Adam: Thank you so much.
Doctor Adams: We're all indebted to that. This specific man asks a very interesting question. He's 76. He says he has moderate to severe mitral regurgitation. Feels great. Now let's summarize by saying the first thing we want to know whenever we talk about intervening on a asymptomatic patient is the severity of regurgitation. He said moderate to severe. The guidelines are for severe regurgitation so that the first thing we always clarify regardless of the age is the degree of regurgitation so in a patient that has moderate to severe regurgitation, we would definitely recommend clinical follow-up. Now if the patient were symptomatic, let's say, or beginning to have some leaking heart valve symptoms and we weren't sure, we'd exercise because we have a patient run on a treadmill or exercise and then we perform the echo. We may bring out mitral regurgitation or the degree of severity of regurgitation in a more accurate way. So, if there was ever a question, we would always exercise the patient. The other thing that we have to recognize is this impact of age. I always say never have any age discrimination in mitral valve regurgitation. We try to repair every valve regardless of age in patients that we operate on. But, we are a little more selective in patients depending on their age. There's a lot of data now, three papers out of four that have asked the question of "Should we operate on a completely asymptomatic patient with normal ventricular function that have severe mitral valve regurgitation?" The answer in three of the four papers has been "Yes, we should." If you look at the long-term, survival is improved by early surgery so that's — The mean age in these studies is anywhere between 55 and 64. They weren't studying the 76-year old patients, so let's agree that younger patients I think there is a survival benefit provided they have very safe surgery and provided they get a mitral valve repair. In this patient, a 76-year old patient, I first want to clarify his degree of regurgitation and, secondly, I always make best decisions talking to them. 76 is just a number. Some patients that are in excellent condition and that really look like they — Remember his life expectancy is 89, so a really healthy patient with severe mitral valve regurgitation that's going to get a valve repair, I think the same arguments apply. Most patients like that, when they see the data, elect to have surgery in a fashion where they pick as opposed to having a complication. Let's say he's frail, the same patient, a more frail patient. Then, of course, we would want to wait for more — for a class 1 indication for surgery. Remember, asymptomatic surgery is a class 2A indication. What that means for a patient is that the majority of doctors –There are a lot of doctors that think there's probably a benefit. A class 1 indication means all the doctors agree there's likely a benefit so, again, a class 2 indication is good enough, I think, for young patients that have very long life expectancies and particularly considering those studies in asymptomatic patients. In a patient like this, we want to document the severity of regurgitation and we probably also perform a heart (cardiac) catheterization or at least try to characterize the peripherals sort of things like pulmonary artery pressure. I think he probably doesn't need a second opinion. I think the next time he's scheduled for an echocardiogram, I would recommend probably a stress echocardiogram.
Adam: Well, as always, thanks for your support. Thanks for your ongoing education through your own website, mitralvalverepair.org. I want to thank you again for just taking the time to share your insight and all your clinical work and research in our community. We really appreciate it.
Doctor David H. Adams: Well, thank you. And I'll say again, I think it's just amazing leadership for you to come to this Society for Thoracic Surgeons and I'm sure you've had no problem attracting a lot of very important valve surgeons to come and talk to you because we're all honestly really impressed by the work that you're doing on behalf of all our patients.
Adam: And on behalf of all the patients and the caregivers out there, thank you for all you're doing. We really appreciate it.
Dr. Adams: Thanks, Adam.
Keep on tickin!
Adam
Adam's Newest Blogs
Adam's Newest Posts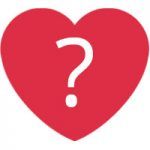 Surgeon Q&A: "What Criteria Do Heart Surgeons Use to Choose a Heart Valve Replacement?" asks Peter Learn More.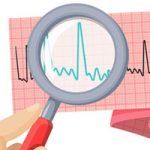 "How Do I Know When My AFib Is Gone After Heart Surgery?" asks Linda Learn More.