After Two Valve Repairs And CryoMaze, Mark Praises Dr. Adams
By Adam Pick on December 15, 2009
I'm currently traveling through Europe for work. Right now, I'm on a train going from Eindhoven to Amsterdam in The Netherlands. Yes, it's cold. But, not as cold as Helsinki, Finland where it was freeeeeezing.
Luckily, I have a few moments to read personal emails. One of those emails was from Mark Linnus, a 46 year-old patient from New York who was diagnosed with mitral valve prolapse and severe regurgitation. Over the past year, I have corresponded with Mark about his upcoming valve surgery. In particular, much of our exchange focused on surgeon selection.
Well… Mark has good news to report. Here is what he wrote to me: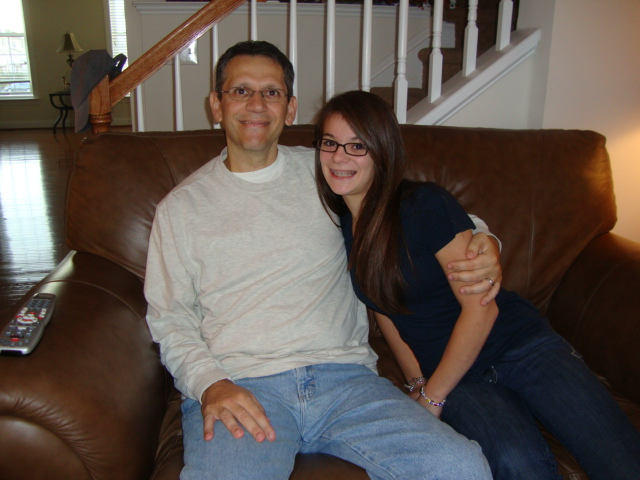 Hi Adam – Just a quick note to let you know I had my surgery and was in the hospital for about a week.  No surprise, Dr. David Adams from Mount Sinai did a great job!
I had my mitral and tricuspid valves repaired and a partial cryo-maze procedure done for atrial fibrilation.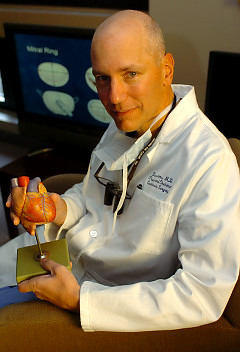 Dr. David Adams – Mark's Heart Surgeon
I'm at home recuperating now – taking it easy during the holidays.
I have to let you know that your information online, as well as your heart valve surgery book, have provided some incredible information to help me prepare for this. Thanks for all your support during the process!
All the best,
Mark Linnus

Paul says

on December 15th, 2009 at 2:23 pm
Hi Adam,
So you're travelling through Europe?
You're not coming to Paris, are you?
If so, get in touch! We could tell you (over a glass of Bordeaux: very good for the heart!) how they do valve replacement here…
Love,
Paul & Kelly


gayle renella says

on December 15th, 2009 at 4:03 pm
I had my mitral and tricuspid valves repaired, and the maze procedure as well, by Dr David Adams on April 20th. I can't believe it's been 8 months.
He is the most amazing surgeon, and a very nice guy. He had no doubt prior to my surgery that he would be able to repair, not just replace my valve.
I'm doing better each day, exercise is critical to recovery physically as well as emotionally.
I wish you the very best.
Gayle Renella


Cindy says

on December 15th, 2009 at 7:46 pm
Jan 3rd will be 11 mos. post op for me … Dr. Adams did Mitral & Tricuspid valve repair on me as well. He expected a 4 hr. surgery but it ended up 8.5 hrs … I had calcifications on the leaflets that made it much more difficult to do the repair in the first place. He did an amazing job … NO murmur, NO regurgitation at my last check up here in CA. My doctor's here are truly in awe … they thought there was NO way for repair … I believe I was lucky enough to have the #1 doctor for this specific surgery!! Amazing, caring doctor AND all the rest of his "team" at Mount Sinai Hospital there in NY!!!!!


Mary Ferraro says

on December 15th, 2009 at 9:55 pm
Dr. Adams is simply the best. He repaired my mitral valve 10/2008 and to quote him, it was a "hum dinger!" Not only is this guy worldclass but his team is so caring and so skilled, I would go nowhere else for heart valve repair. Check-out his website. When I got a roommate in the hospital, she had just had her valve repaired by Dr. Adams and she travelled from Florida. Her husband stayed at a hotel nearby. Congrats to Mark & Gayle & Cindy & all. And if the Adams team is reading this . . . know that you all inspire me.


Eric Desbonnet says

on December 17th, 2009 at 11:16 pm
I had my posterior and anterior mitral valve leaflets with a cryo maze procedure done also by Dr. Adams in 10/09. I feel great and have been told that I look better than I have in years. Dr. Adams and his team are simply the best. I would recommend him hands down to anybody who is going through trying to decide on a surgeon.


Jo India says

on March 5th, 2012 at 1:36 pm
Is India a good place to do valve repairs/replacements?


francis says

on October 8th, 2012 at 8:40 am


francis says

on October 8th, 2012 at 8:46 am
it is a good place to have valve repair valve repair/replacement


Patty Linnus says

on December 15th, 2016 at 6:27 am
My suggestion is to be informed and know the difference between why a repair vs. replacement may be the better option for you. Some people, like Mark, make the choice of not pursuing a mechanical valve because you may need to be on coumadin for the rest of your life. The fact is that structural changes may occur if a valve is not repaired completely and/or a replacement is not done instead of a repair. Mark was a complicated case and had significant calcifications therefore, his valve could not be repaired completely which left him with residual regurgitation. Over time, he developed atrial fibrillation and required coumadin anyway. Initially in 2009, we consulted with a CT surgeon in Pennsylvania who wanted to replace his mitral valve in 2009, we decided against it and went with Dr. Adams who repaired his valve. This time last year, Mark went back into heart failure and we needed to pursue valve surgery again. Mark had more structural damage to his heart and hIs left atrium was about the size of a grapefruit (normally the size of a walnut) and developed left ventricular dilated cardiomyopathy. We consulted the same 2 surgeons we did in 2009. The one in PA and Dr. Adam's again. We chose the one in PA because he suggested we do a replacement this time. Each CT surgeon has their own philosophy of surgical approach. Mark had a mitral valve replacement in January 2016. After a year of recovery and cardiac rehab, it is the best he has felt in 15 years! I am Mark's wife, also a clinician and wanted to briefly share our story to possibly help guide you in making the right decision for your surgery. Best of luck to you!

Adam's Newest Blogs
Adam's Newest Posts