Special Technology Update: FDA Approves First Transcatheter Aortic Valve Replacement Therapy For "Inoperable" Patients
By Adam Pick on November 3, 2011
Big, big, big, biggggggg news everybody!
I just learned that the Edwards SAPIEN Aortic Valve has received FDA approval for "inoperable" patients. On the heels of this exciting announcement, there are several implications for patients and caregivers that should be considered.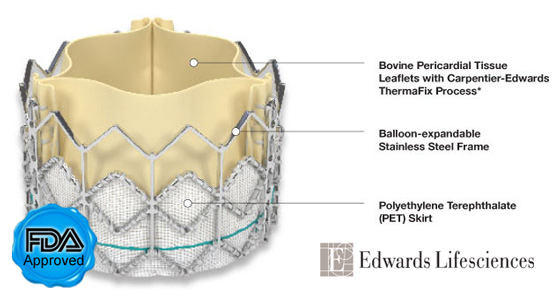 Edwards SAPIEN Heart Valve Replacement
First… This is the first time that a transcatheter therapy has been approved by the FDA for aortic valve treatment. Using SAPIEN, physicians deploy a catheter-based delivery system to replace a diseased aortic valve without any incision to the patient's sternum or ribs.
Second… It must be emphasized that the Edwards SAPIEN valve is only intended for patients that are "inoperable".  Said differently, the FDA approved the SAPIEN for patients who are NOT eligible for open-heart surgery. The "inoperable" category includes patients with aortic valve stenosis and other ailments who are turned away from surgical treatment because it is unlikely they will survive the operation. To learn more about stenotic valves, click here.
Reflecting on the SAPIEN announcement, Dr. David Homes, a cardiologist at The Mayo Clinic, noted that the SAPIEN valve is a "game changer" for inoperable patients, many of whom are in their 80's with medical conditions like diabetes, emphysema and liver disease.
Third… The SAPIEN valve, which is made of cow tissue, polyester and a stainless steel mesh, is intended for patients with aortic stenosis only. The device is not indicated for patients with aortic regurgitation or a bicuspid aortic valve.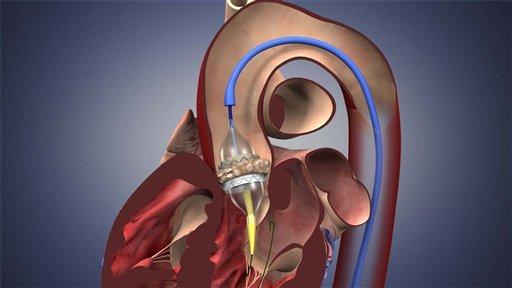 SAPIEN Aortic Heart Valve Replacement Implant Procedure
Fourth… Like most surgical procedures, the Edwards SAPIEN valve implant is not without risk. We must remind ourselves that this is a new technology that can and will be improved over time. During my recent conversation with Dr. Lars Svensson, Director of the Aorta Program and Quality at The Cleveland Clinic, he noted that transcatheter aortic valve implantations (TAVI) during the PARTNER trial did result in higher incidences of stroke. Doctor Svensson also noted that the clinicians and Edwards Lifesciences, the manufacturer of the SAPIEN, were working to decrease the stroke rate with strategies including filtering systems.
Fifth… I believe we need to offer Edwards Lifesciences a mighty "Congratulations!" on this important day. From what I understand, Edwards has spent an extraordinary amount of time and money to develop this technology. I am hopeful the Edwards' team, which is led by Mike Mussallem, is taking the time to celebrate this transformational event for heart valve therapy in the United States.
"This day marks an important milestone for inoperable American patients who have long been awaiting a therapeutic option for the often debilitating symptoms associated with severe aortic stenosis," said Michael Mussallem, Edwards CEO.
If you did not know, aortic stenosis is an often-overlooked and under-diagnosed disease that is deadly. According to reports, aortic stenosis kills 50% of patients within two years after the onset of symptoms. Today, thanks to Edwards' commitment and pursuit of healthy heart valves, physicians may begin to treat a select, patient population that deserves the attention, the care and the right to live.
Sixth… Edwards is not alone in this accomplishment. Throughout the development of the SAPIEN valve, Edwards has relied upon and benefited from the clinicians – both surgeons and cardiologists – who have supported this effort. Personally, I would like to thank Dr. Smith, Dr. Stewart, Dr. Svensson, Dr. Roselli, Dr. McCarthy and so many others who have shared their clinical updates about the SAPIEN valve with our community over the years.
The medical technology that impacts heart valve therapy continues to amaze me. That said, I will continue to monitor such revolutionary advances, including the SAPIEN, in the future. To instantly receive my latest updates, you can subscribe to my complimentary newsletter by clicking here.
Keep on tickin!
Adam
P.S. If you are curious, reports estimate that about 300,000 people suffer from the degeneration of the aortic valve in the United States. According to reports, about 20,000 new patients will be eligible to receive a SAPIEN heart valve here in the United States on an annual basis.
Adam's Newest Blogs
Adam's Newest Posts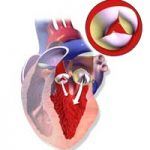 Surgeon Q&A: What Should Patients Know About Aortic Regurgitation? Learn More.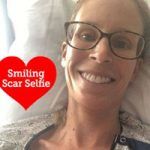 Sara Educates & Inspires 38,443 People About Heart Valve Surgery! Learn More.