"What Is The Best Heart Valve Replacement For My 16-Year Old Son?" Asks Carole
By Adam Pick on April 4, 2011
Carole recently sent me an interesting email about Ian, her sixteen-year old son who suffers from aortic valve disease.
She writes, "Hi Adam, My son needs to have his aortic valve replaced. His surgery is scheduled for August. We are struggling with the decision of which valve replacement to have implanted. Ian is leaning towards the On-X mechanical valve but is hesitant because of the Coumadin factor. Do you know any other patients in Ian's age group? What do you think is the best valve replacement for Ian? Thanks so much for your wonderful and informative heart valve book. Carole"

This is a great and complex question. As we have discussed before, if a valve repair is not possible, a key consideration for the patient will be, "Which type of heart valve replacement is best for me?" The answer to that question is dependent upon several factors – including age, active lifestyle, risk factors, etc.
I wanted to provide Carole an expert opinion. So, I contacted Dr. Lucas Collazo.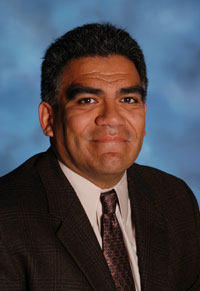 Dr. Lucas Collazo – Pediatric Cardiac Surgeon
Dr. Collazo is the associate director of pediatric cardiac surgery at Inova Heart & Vascular Institute in Falls Church, Virginia. You should also know that Dr. Collazo is a super nice guy who is very involved in patient advocacy efforts through organizations like Mended Hearts.
During our exchange, Dr. Collazo shared several, clinical insights that I wanted to relay to Carole and other caregivers in similar situations.
To begin, Dr. Collazo addressed the realities of selecting a heart valve replacement for a teenager:

The decision as to what prosthetic valve to choose when faced with needing aortic valve surgery is a difficult one. This is especially true in children and teenagers who have not yet met their full growth potential. There are a lot of good options out there. But, unfortunately, none are perfect and each comes with their own set of limitations and complications.
Then, Dr. Collazo addressed the different types of valve replacements and cardiac procedures available to teenagers:

The choice of a prosthetic heart valve is dependent upon age at implantation and which prosthetic valve complication you want to avoid — including the risks of chronic anticoagulation therapy complications with a mechanical valve or the risks of eventual structural valve deterioration with a bioprosthetic valve. Stented and stentless bioprosthetic valve technology has improved over the last decade but there is still accelerated calcification of these valves in younger patients. Therefore, these patients will need a redo valve replacement sometime in the near future. This is also true of homografts. A Ross type procedure (transplanting the patients own pulmonary valve into the aortic position and replacing the pulmonary valve with a homograft) is  an option but has its limitations as well. It takes a "one valve" disease and makes it a "two valve" disease and durability limitations are becoming apparent after 10 year followup. Aortic valve repair is also an option but this operation may also have durability limitations.
Next, Dr. Collazo specifically addressed mechanical aortic heart valve replacements – in particular the On-X mechanical valve:

Mechanical prostheses have superior durability over tissue bioprotheses in children and teenagers but lack growth potential and necessitate chronic warfarin (Coumadin) therapy. The REFORM trial which looked at reduced anticoagulation in patients with the On-X valve (INR of 2.0 in aortic valve patients and 2.5 in mitral valve patients) recently reported lower complication rates when compared to other valves.
Finally, Dr. Collazo emphasized a critical understanding for the patient and their support groups:
There is no "right" or "wrong" answer when choosing a prosthetic aortic valve. The choice really has to be individualized based on the patients age and size and the patients and families wishes and expectations.
I hope this helped Carole (and perhaps you) learn a little more about the heart valve replacement selection process. Thanks to Carole for her question. And, a special thanks to Dr. Lucas Collazo, for sharing his clinical experiences and insights with our community.
Keep on tickin!
Adam
Adam's Newest Blogs
Adam's Newest Posts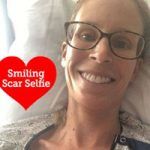 Sara Educates & Inspires 38,443 People About Heart Valve Surgery! Learn More.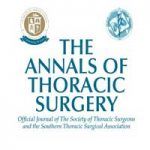 New Study: Heart Surgery Not Linked to Memory Decline Learn More.