My Fourth Anniversary!!!
By Adam Pick on December 21, 2009
Not only is today the Winter Solstice, the shortest day of the year…
But, it's also the anniversary of my aortic and pulmonary heart valve replacement surgery!
I have to admit… It is somewhat unbelievable to think that at this exact moment, four years ago, I was in the operating room at USC Medical Center. And, it is unbelievable to think how much good has entered my life since Dr. Starnes "fixed" my heart.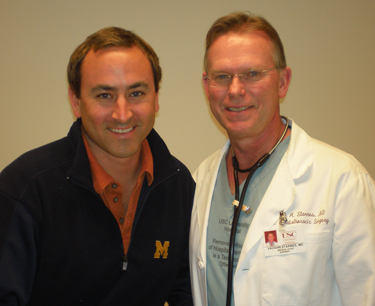 Adam with Dr. Vaughn Starnes (His Heart Surgeon)
During the past 48 months… Robyn and I got engaged, then married. Earlier this year, we welcomed Ethan (our first child) to the world. And, thanks to you, this website has continued to help patients and caregivers all over the world as they experience heart valve surgery.
In closing, I met with Dr. Ben Rosin, my cardiologist, last week for my annual echocardiogram. As some of you know, these annual check-ups can be a little nerve wracking. However, in review of my echo, Dr. Rosin said, "No changes. You're perfect. Now, get out of here and have some fun!"
I'm taking that advice to heart.
Keep on tickin!
Adam
Adam's Newest Blogs
Adam's Newest Posts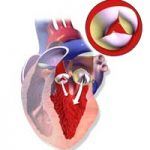 Surgeon Q&A: What Should Patients Know About Aortic Regurgitation? Learn More.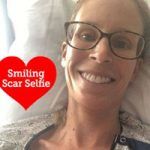 Sara Educates & Inspires 38,443 People About Heart Valve Surgery! Learn More.