The 'Other Side' Of Patient & Caregiver Fear
By Adam Pick on May 18, 2009
I receive many each day about heart valve surgery, from both patients and caregivers. Unfortunately, many of these emails begin with opening statements like:
"Hi Adam – I am scared out of my mind right now, I was just diagnosed with severe aortic stenosis…"
"Hi Adam – After monitoring my my mitral prolapse for 10 years, I need surgery. Needless to say I'm a wreck…"
"Help Adam! My husband is going in for aortic valve replacement tomorrow. I can't sleep I'm so scared…"
As you can tell, fear is the fundamental emotion expressed in these types of emails.
In the past, we have talked about fear on many occasions. We have turned it into an acronym as F.E.A.R. or Fantasized Experiences Appearing Real. And, I have posted clinical research to illustrate how to dispel your fear of heart surgery.
This morning, I read a wonderful quote from best-selling author, John Roger, that addresses this very common issue among patients and caregivers. Here is the quote:
You may be surprised to learn that negative conditions can actually lead to a positive place.
On the other side of loneliness is a beautiful place called solitude.
On the other side of rejection is the simply powerful place of acceptance.
I loved how this quote could be directly applied to the negative condition of fear. I even thought about how we could add one more line to this quote about heart valve surgery. It might read like this:
On the other side of heart surgery fear is courage, strength and, among all things, healthy hearts.
If you are fearful about an upcoming surgery or if you are struggling through your recovery, please remember that the odds are with you.  As my mom said to me, "You can turn a heart valve lemon into heart valve lemonade."
Keep on tickin!
Adam
Adam's Newest Blogs
Adam's Newest Posts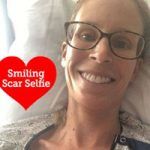 Sara Educates & Inspires 38,443 People About Heart Valve Surgery! Learn More.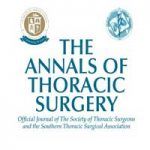 New Study: Heart Surgery Not Linked to Memory Decline Learn More.