Email Bag: Heart Rate After Heart Valve Surgery?
By Adam Pick on May 10, 2007
I recently received a question from Roger Sudbeck about heart rates after heart valve surgery. Roger recently had open heart, valve surgery and noticed that his heart rate was still elevated several weeks following his procedure. FYI, Roger had aortic valve replacement in Lincoln, Nebraska by Dr. Ed Raines.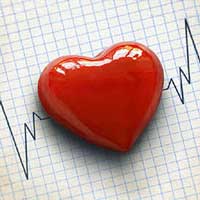 Here is Roger's question
I want to know if you experienced an elevated heart rate post op. I am sure you have seen my posts indicating that I am running higher than pre op normal which was about 60. Now it seems I am running at about 80 to 90 which feels strange. I am just curious if you experience that as well and if so, how long did it take to come down? Also, did Dr. Starnes have you on BP med post op or a Beta blocker?
Here is my response
Thanks Rog. And, it's a great set of question about heart rates following heart valve surgeries – repairs and replacements for mitral valves, aortic valves, pulmonary valve, and tricuspids. FYI, my heart rate has always been high but, like you, it spiked considerably following my aortic valve replacement.
However, it has come down a decent amount since the surgery. So, be assured that what you are experiencing is normal. No need to get worried. While I do not have any scientific data to share with you. I have spoke with several patients about this. In fact, in the new printing of my book, there is a survey of 75 former patients about many issues of the heart valve surgery process – from diagnosis through recovery. The survey results are fascinating.
That said, it's interesting to watch the heart rate decline, over time, both at rest and during exercise.
Actually, it's amazing to watch. I monitor my heart rate primarily when I'm riding the bike. (I think it would quite hard to do when I'm surfing…)
When I started cardiac rehab, my heart rate would rocket to 160 at the slightest increase in tension on the wheel. The nurses at Torrance Memorial Cardiac Rehab were very sensitive about not pushing the heart too quickly following my Ross Procedure. Now, however, I'm fifteen months post-op and I'm peddling away at level 11 with my heart rate hovering just over 170. I even pushed it the other day and got above 180.
I guess my point is your brain and body are still coming together, still integrating, still healing. In time, I believe you will see a drop.
Plus, I think you are only post-op 40 days or so, right? Give it some time.
So you know, although I considered my physical recovery complete when I surfed in February, I still have a tough day here and a tough day there.
I still listen to my heart with a stethescope every once in a while. Maybe I'm crazy. Or, maybe I'm still mentally healing from open heart surgery.
I hope that helps.
Keep on tickin!
Adam
Adam's Newest Blogs
Adam's Newest Posts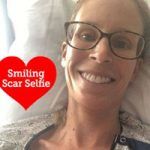 Sara Educates & Inspires 38,443 People About Heart Valve Surgery! Learn More.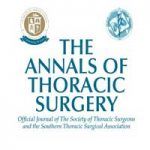 New Study: Heart Surgery Not Linked to Memory Decline Learn More.