Coronavirus, COVID-19 & Heart Valve Disease: What 20 Facts Should You Know?
By
Adam Pick
- Patient, Author & HeartValveSurgery.com Founder
Many people in our community are concerned and confused about the potential impact of the coronavirus, known as COVID-19, specific to the management and treatment of heart valve disease. To help educate you about the coronavirus and its potential impact on patients with heart valve disease, I started this page to serve as a repository of information as we learn more about COVID-19.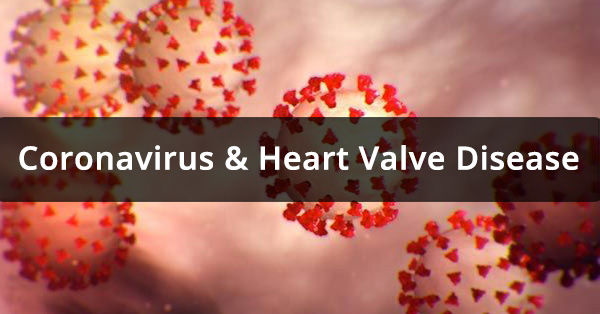 I have received several important questions from patients, their family members and friends about this novel virus and heart valve disease. Some of the questions included:
What is the coronavirus? What is COVID-19?
What are the symptoms and risks of coronavirus?
What should I do to prevent catching COVID-19?
How might this coronavirus impact people with heart valve disease
Is it safe to have heart valve surgery? Should I wait to have my procedure?
The challenge in posting educational information specific to coronaviruses - as it relates to heart valve disease - is that we are continuing to quickly learn more-and-more about this virus. That said, I will do my best to provide the most appropriate answers to your questions. However, please bear with me as we collectively research this topic to develop this page into a trusted resource for all things related to coronaviruses, COVID-19 and valvular disorders.
Fact #1: What Is A Coronavirus?
While the word "coronavirus" may be new to many of us, this medical term has been around for quite some time. In fact, it is important to understand that there are seven strains of coronaviruses that have been identified by researchers over the years.
These viruses begin by infecting animals, evolve, mutate, and are eventually transmitted to humans. Coronaviruses are said to be "zoonotic" which means they are transmitted between animals and people. For example, SARS-CoV was transmitted from civet cats to humans and MERS-CoV was transmitted from camels to humans.
Ultimately, a coronavirus can then mutate further to become transmittable from human to human. These viruses are responsible for causing an array of illnesses from a common cold to MERS (Middle Eastern Respiratory Syndrome). Here is an educational video from the Cleveland Clinic about coronaviruses.
Fact #2: What Is COVID-19?
The newest strain of coronavirus to be identified has been formally named SARS-CoV-2 (severe acute respiratory syndrome coronavirus-2) by the World Health Organization (WHO). COVID-19 is the abbreviated name of this virus which stands for "coronavirus disease 2019".
This is a new, or novel, virus of which we know little about.
According to the Centers for Disease Control (CDC), the origin of the SARS-CoV2-2 is from bats. While the initial detection of COVID-19 was in Wuhan, Hubei Province, China, the virus has quickly spread across the globe. COVID-19 spreads from person-to-person through droplets when a person coughs or sneezes close to another person similar to the common cold. "Community spread" of COVID-19 means that people infected with the virus do not know how or where they became exposed.
Fact #3: What Happens When A Person Becomes Infected With A Coronavirus?
Generally speaking, coronaviruses like to target the respiratory system of their host. These viruses reside within the airway of its host and begin to replicate by injecting their genetic code into host cells.
Doctors report that 80% of those infected will experience mild-to-moderate symptoms that do not require major medical intervention. However, in about 20% of people infected with COVID-19, the virus can attack important lung cells and lead to more severe symptoms, organ failure and death.
Fact #4: What Are The Risk Factors of COVID-19?
Researchers are still in the process of determining the segment of the population at higher risk for a severe impact on their health and well-being should they become infected with COVID-19.
Since the identification of the virus, several commonalities have been noted:
Persons aged 60 and over, men, in particular, are more likely to experience severe symptoms and possibly fatal outcomes after contracting COVID-19.
Those with pre-existing underlying health conditions, acute or chronic, are more likely to develop complications from the virus.
Health care workers that care for patients ill with this virus are becoming infected at an alarming rate.
People with an already compromised immune system are more likely to suffer from severe or critical symptoms related to the virus.
Fact #5: What Do "Underlying Health Conditions" Mean When Considering COVID-19 Risk Factors?
Several questions from patients - including Sharen, Alli and Shannon - have come in about what the term "underlying health conditions" means specific to the risks factors associated with contracting COVID-19.
Dr. Michael Mack
To learn more, I spoke with Dr. Michael Mack, a leading cardiac surgeon at Baylor Scott & White The Heart Hospital - Plano and the Chairman of the Cardiovascular Division of Baylor Scott & White Health in Dallas, Texas. As you might recall, Dr. Mack was also the national co-principal investigator of the successful PARTNER 3 Low-Risk TAVR clinical trial.
Dr. Mack shared, "Underlying health conditions means that a patient has some form of impaired immune system. As a result, this makes patients more susceptible to COVID-19 infection as their health is already compromised."
Dr. Mack continued, "Reasons why patients may have an impaired immune system include the elderly and frail and those who are on steroids or other medications that suppress the immune system. Other at-risk patients include those with autoimmune disease such as Crohn's Disease or systemic lupus erythematosus, or those on chemotherapy for cancer."
Fact #6: What Are The Symptoms of COVID-19?
Symptoms of the virus include fever, dry cough, fatigue, and shortness of breath. There have been reports of muscle aches, sore throat, abdomen discomfort, and nausea. However, these symptoms are experienced more rarely than others.
There have been many confirmed cases where the individual was completely unaware that they were infected.
Patients with severe cases of this coronavirus may develop:
bronchitis
pneumonia
sepsis
shock
To help you learn more about the symptoms of COVID-19, here is a video with Carl Goldman. Carl was infected with the coronavirus on the Diamond Princess cruise ship in Japan. He was then transferred by cargo plane to Omaha, Nebraska where he was placed in quarantine.
Fact #7: How Contagious Is COVID-19?
Researchers are discovering that this coronavirus is highly contagious.
Doctors initially thought that this coronavirus was only shared between an infected individual and others by close (less than 6 meters) and sustained (more than 10 minutes) contact via respiratory droplets.
While this primary transmission route has continued to infect people, the virus has recently been found in fecal matter and blood taken from infected patients. This means that exposure can occur through blood and feces as well.
As referenced above, the "community spread" of COVID-19 is now creating a new layer of complexity for managing and containing the virus.
The incubation period of the virus can be anywhere from 1-21 days. However, the majority of cases are detected through testing between 2 and 14 days. Unfortunately, the virus can and often is shared with others before the afflicted are aware of the need to seek testing and treatment.
Fact #8: Can Coronavirus Infections Be Prevented?
There are two important paths for patients to avoid becoming infected by the COVID-19 virus.
The first path is to avoid contact with someone who is actively contagious with COVID-19. With over 120 million infections around the world, COVID-19 has quickly spread around the world. That said, Here are some ideas that might help you prevent contact with an infected person:
Avoid large gatherings as much as possible for the recent future.
Be alert to travel restrictions and bans issued by your country's health ministers.
Look into whether teleworking is an option where you are employed.
Besides self-isolating or reducing exposure to avoid potential infection, it is recommended that we all follow the same precautionary steps we do for the flu season.
Avoid contact with those that are infected or have contact with those that are infected.
Frequently washing your hands with soap and water for 20 seconds will do wonders to keep the virus at bay. It is especially important to wash upon entering your home after being out in the "world", before meals, after using the bathroom and after sneezing, coughing, or blowing your nose.
Hand sanitizer (over 60% alcohol) can be used as a stand-in for soap and water if none is readily available.
Clean and disinfect daily items and areas used frequently.
Mucous membranes are ports of entry for this virus. Avoid touching your face, eyes, nose, and mouth.
The second path to avoid becoming infected with COVID-19 is to get vaccinated. In the United States, there are three COVID-19 vaccines manufactured by Pfizer/BioNTech, Moderna and Johnson & Johnson.
We encourage you to read the following articles to learn more about these COVID-19 Vaccines:
Fact #9: How Does Coronavirus Impact The Heart?
A few questions patients in our community are wondering are, "If I have heart disease, am I more susceptible to contracting this coronavirus?" and "Does COVID-19 impact patients with heart disease differently than people without heart disease?"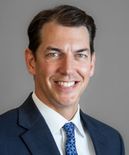 Dr. John Mehall
To help answer this question, I reached out to Dr. John Mehall, the Director of Cardiothoracic Surgery at Centura Health in Lakewood, Colorado. Here is Dr. Mehall's response to the question, "How does the coronavirus impact the heart?"
Dr. Mehall shared, "The coronavirus can impact the heart in several ways. Viruses are known to attack the heart and can cause viral cardiomyopathies in which the pumping chambers of the heart get weak and may even fail to pump blood. The coronavirus has been widely used in rabbit models to study cardiomyopathy so it is certainly capable of damaging the pumping chambers of the heart."
In addition, Dr. Mehall stated, "Patients who have heart valve abnormalities that are well compensated and well-tolerated at baseline, are more susceptible to heart failure if they were to become infected with coronavirus. Because of the underlying heart valve issues, if damage to the pumping chamber of the heart were to occur, patients would be less able to tolerate that."
Fact #10: Is It Common For Infected Patients With Heart Disease Patients To Be Hospitalized?
While it is very early in understanding which types of patients are hospitalized due to this coronavirus, some reports are starting to emerge.
As Dr. Mehall shared with me, "Of patients hospitalized for coronavirus, 40% had underlying cardiovascular disease, according to the American Heart Association. The presence of underlying diseases of the heart, lungs, or other major organs predisposes patients to more severe infection and symptoms, as well as increased risk of death."
According to Orly Vardeny, associate professor of medicine at the Minneapolis VA Health Care System and University of Minnesota, "That statistic doesn't mean people with heart disease are more likely to contract the coronavirus. It just means that those folks are more likely to have complications once they do get it."
Fact #11: Is It Safe To Have Heart Valve Surgery Considering The Spread Of Coronavirus?
In her email to me, Linda asked a great question, "I am scheduled for aortic valve replacement in two weeks. I am concerned about a coronavirus infection during surgery and in the hospital? Should I wait to have my surgery? Is it safe?"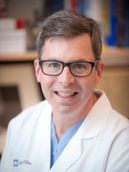 Dr. Marc Gillinov
To answer Linda's question, I contacted Dr. Marc Gillinov, the Chair of the Division of Cardiothoracic Surgery at the Cleveland Clinic.
In his response to Linda, Dr. Gillinov stated, "If surgery is indicated for heart valve disease, I would proceed."
To Dr. Gillinov's point, it seems logical if your physician is confident that your hospital and staff are up to date on the status of this coronavirus, there is absolutely no reason to postpone elective or scheduled surgery.
In general, hospitals performing cardiac surgery are equipped with state of the art technology, the world's best doctors and specialized surgeons whose goal is to successfully perform your heart valve repair or heart valve replacement surgery.
At the same time, it's very important to note that patients should not proceed with surgery if they are experiencing any symptoms related to a potential infection from coronavirus of the flu.
As Dr. Mehall shared, "If you are scheduled for heart valve surgery, or any major procedure, and become ill with a flu-like illness, you should reschedule your surgery if possible. Ideally, you should be fully recovered form the any illness before having heart surgery."
Fact #12: Am I At Higher Risk To Contract Coronavirus (COVID-19) If I Already Had Heart Valve Replacement Surgery?
Several patient questions are coming in from Natalie, Chris and William at our Facebook page of 300,000+ members about the risks of being infected after heart valve replacement surgery with either a tissue valve or a mechanical valve.
For example, Natalie asked, "Are people with artificial aortic bovine valves (cow valves) considered to be at higher risk to contract the virus?". Chris asked, "If I have already had heart valve replacement surgery with a mechanical valve on December 4, 2019, am I at higher risk?". Wiilliam just asked me, "Is my pig valve replacement more susceptible to Coronavirus infection?"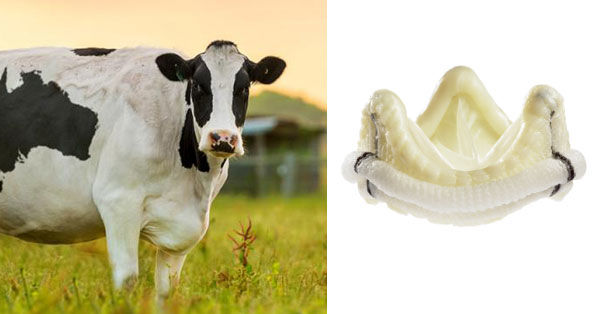 Dr. Marc Gillinov at the Cleveland Clinic responded to this question immediately. In his email to me, Dr. Gillinov answered, "People who have already had heart surgery or transcatheter aortic valve replacement (TAVR), who are otherwise healthy, should have normal immune systems. So, they should be no more susceptible to complications from a viral infection."
Fact #13: Are Patients With Mitral Valve Repair Rings More Likely To Get Infected With COVID-19?
From his email, I learned that Josh was concerned about the likelihood of contracting COVID-19 after his mitral valve repair surgery at Cedars-Sinai Medical Center by Dr. Alfredo Trento in Los Angeles, California.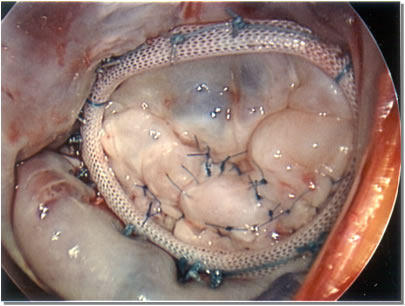 Mitral Valve Repair Ring (also known as an Annuloplasty Ring)
Josh asked his cardiologist, Dr. Florian Rader at Cedars-Sinai, the question, "I want to make sure I'm taking prudent steps to be smart. My understanding is that my mitral valve annuloplasty ring places me at an elevated risk for an array of infections including COVID-19. It's why you recommended (and I took) the flu shot and why I take antibiotics before seeing the dentist. At this point we don't know much about COVID-19 but me washing hands is perhaps the best protection. I don't think it's necessary for me to self-quarantine as if I were 80+ years old. That said, I'm active and I am frequently in public places to which I say - wash hands... wash hands... and, wash hands. Is this right?"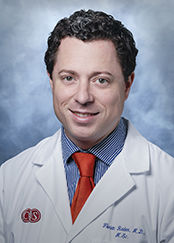 Dr. Florian Rader
In his email, Dr. Rader stated, "You got it right, Josh! Don't panic, avoid unnecessary large crowds and wash your hands. You're not at increased risk for viral infections, just bacterial infections could stick to your mitral ring (although this risk by now is also near normal).
Fact #14: What Impact Does COVID-19 Have On Children?
One of the most commonly asked questions we have received is about the impact COVID-19 has on children (ages 0-18).
On March 16, 2020, a pre-publication release of a study done in China focusing on identifying the transmission pattern and incidence, distribution, and control characteristics of COVID-19 in children under 18 years of age was made available. This study looked at pediatric cases reported to the Chinese Center for Disease Control and Prevention from January 16 to February 8, 2020.
Of the 2,143 case studies, of which 731 had positive tests for COVID-19, only one child has died. 94.1% of the children were found to be asymptomatic or to have experienced mild to moderate symptoms.
Mild symptoms, fever, and cough, look very much like the common cold.
Moderate symptoms, though, often include pneumonia but no hypoxemia or shortness of breath.
There were some cases in which the patient demonstrated no outward signs, but a CT of their chest showed lung lesions.
The more severe and critical cases studied were of infants (10.6%), children 1-5 years (7.3%), 6-10 years (4.2%), 11-15 years (4.1%), and 16+years (3.0%).
The consensus was that all children are susceptible. Younger children and infants, in particular, seem to experience more severe symptoms. Overall, children afflicted with COVID-19 were noted to have gone through milder clinical manifestations than adult patients.
Standing out is that children with underlying diseases such as diabetes, congenital heart disease, or acquired disease such as rheumatic heart disease were more susceptible to the aggressive nature of COVID-19.
Fact #15: Can I Travel During The COVID-19 Pandemic In the United States & Internationally?
The Center for Disease Control and Prevention suggests that potential travelers within the United States consider several things to discern whether it is safe for you to travel.
Is COVID-19 spreading where you plan to visit? This, alone, may be a determining factor.
Will you be in close contact (less than 6 feet away) from others while going from Point A to Point B? The larger the number of people in your "crowd", the more risk you have of being exposed to COVID-19.
Are you or a traveling companion considered to be in the high risk (older adults and those with underlying medical conditions) category? The CDC recommends that this group of people avoid all cruise and non-essential air travel.
If you do get exposed, do you have a plan in place to self-monitor?
Are you prepared for possible isolation or quarantine lasting 14 or more days?
Do you have plans made should you develop COVID-19 away from your home and support system?
If you decide to travel, the CDC suggests you take precautionary measures to avoid infection. Wash your hands often, stay 6 feet away from others, cover coughs and sneezes, and wear a face mask. Clean and disinfect frequently touched surfaces.
Contact the CDC COVID-19 Travel page for the most up-to-date information.
The United States Department of State-Bureau of Consular Affairs has issued a Global Level 3 Health Advisory regarding travel abroad. This translates to our government asking citizens to reconsider travel out of the United States due to the world-wide impact of COVID-19. Many countries have closed their borders, limited traveler movement, and have instituted varying degrees of isolation and quarantine. Citizens may visit travel.state.gov for more information.
Travelers returning from several European countries, China, and Iran, are now required to travel through one of 13 airports. They will continue to customs and then enhanced screening. After being briefed about COVID-19 and answering all of the screening questions, they are directed home to self-quarantine according to CDC guidelines.
Fact #16: Are Elective Surgeries, Including Heart Surgery, Being Rescheduled?
In an effort to free up staff, supplies, beds, and limit exposure of healthy folks to the COVID-19, the Surgeon General advised hospitals to cancel or reschedule non-emergency procedures and surgeries. He asked that doctors look over their surgical calendar and postpone non-urgent procedures until it is known how well their infrastructure is going to hold up under the strain of potential new COVID-19 patients.
The UK is also canceling non-urgent and elective surgeries. The UK's Secretary of State for Health and Social Care stated that on Thursday, they would submit to the House the Coronavirus Emergency Bill. He added that the measures outlined would be temporary and only activated on the advice of scientific advice.
Most hospitals, rehab facilities, and nursing homes have established strict visitation guidelines to limit possible resident exposure to COVID-19.
Specific to heart valve surgery in the United States, we have learned that procedures are being both performed and rescheduled dependent upon the severity of the main valvular disorder and/or any comorbid cardiac diseases (aneurysms, coronary artery disease, atrial fibrillation) that may threaten the life of patients. Learn more here.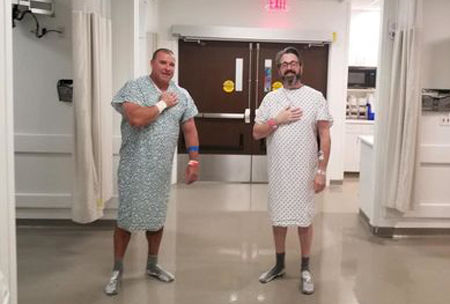 John Ruland & Larry Manshel Prepare for Heart Valve Surgery on March 24, 2020
As you can see in the latest post from John Ruland, he is scheduled for aortic valve replacement and aortic aneurysm surgery on March 24 at the Cleveland Clinic. Larry Manshel is also scheduled for mitral valve repair surgery on March 24 at the Cleveland Clinic. At the same time, Michelle Jurkouich just had her bicuspid aortic valve surgery postponed in New York City.
Fact #17: How Can "Social Distancing" Prevent COVID-19 Infections?
Social distancing is the deliberate act of creating space between people - preferably 6 feet or more. Canceling events and closing bars and restaurants for a short while will slow the transference of COVID-19. It is far too contagious to be contained at this point, but it can be controlled. The purpose of closing schools and ski resorts and casinos is to prevent frequent close contact with large numbers of potentially infected individuals. By staying home, washing our hands often, practicing good respiratory hygiene, and keeping our distance from others, each one of us can play a big part in "flattening the curve."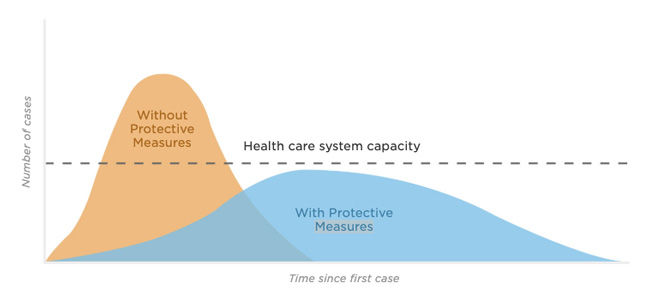 What does "flattening the curve" mean?
This refers to using protective practices, such as social distancing, to slow the number of patients needing hospital care due to COVID-19 to a more gradual progression. If we were still in school and at the gym and attending the latest rock concert, the number of people becoming infected daily would grow at an alarming rate. By keeping some space between people, the number of COVID-19 cases can grow more slowly.
The growth rate of COVID-19 cases matters because our hospitals function with a finite number of available beds, staff, and supportive resources. If we can keep the growing numbers of COVID-19 cases from spiking, our healthcare system will remain stable. An overwhelmed system becomes unable to meet the current crisis as well as everyday car accidents, broken bones, and emergency c-sections.
We all have a part to play in the control of this novel virus. We can protect our healthcare infrastructure and prevent unnecessary deaths by staying at home as much as possible and following the guidelines issued by our CDC.
To learn why my family is staying at home as much as possible, here are 5 reasons why we are "social distancing".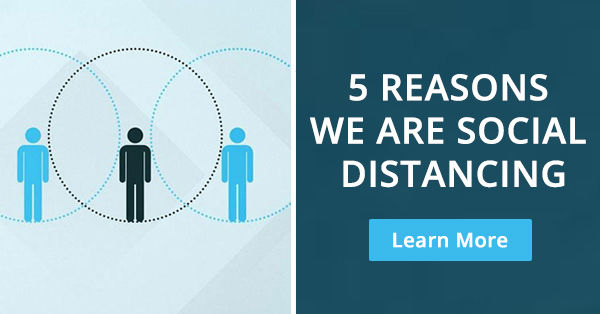 Fact #18: How Do Ventilators Treat COVID-19?
Once COVID-19 has gained access to an individual's body, it moves to invade their respiratory system. As referenced above, fever, dry or wet cough, and sore throat are some of the more common symptoms. Patients state that a cough may begin with the feeling of a "tickle" in the throat. Some of those infected said they experienced a mild headache for a day or two. For most, the illness causes only mild-to-moderate discomforts. Within two-three weeks, most patients are asymptomatic and test "virus-free".
Unfortunately, some patients become increasingly ill by the second week of infection. People over 65 years old, men more so than women, smokers, and those with underlying medical conditions (referenced above) are at higher risk of developing complications.
About 20% of patients infected with COVID-19 suffer much more severe symptoms. This novel coronavirus can cause pneumonia, sepsis, and secondary infections. The virus hijacks a patient's lung cells to replicate itself, which leads to inflammation and fluid in the lungs. Chest CT scans of COVID-19 patients show characteristic lesions.
There are severe cases where oxygen administration, rest, and other medical interventions do not bring enough support to the patient during a COVID-19 infection.
For this reason, doctors may utilize ventilators to provide a range of patient respiratory support. Ventilators are also known as respirators or breathing machines.
Ventilators help patients breathe while their bodies fight the COVID-19 infection.
In very severe cases, it is not uncommon for ventilators to completely take over the breathing process. This type of medical support is critical. Treatment utilizing a ventilator allows for the healing of the lungs and delivers adequate ventilation without costing the patient any further energy expenditure.
In addition to ventilators, doctors may use extra-corporeal membrane oxygenation to help patients if needed. You can learn more about the treatment of COVID-19 here.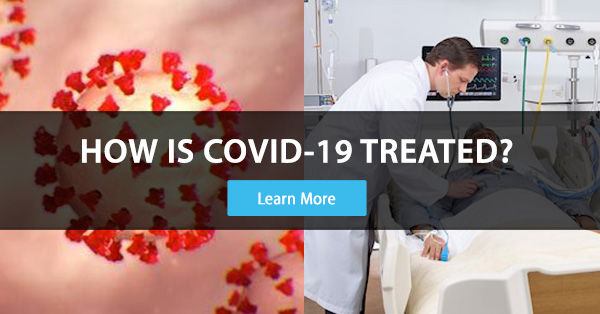 Fact #19: How Can A Coronavirus Cause Death?
Sadly, COVID-19 has now claimed the lives of over 22,000 people around the world.
As for why and how the coronavirus can cause death, NPR reports that the immune system of the body will attempt to contain and control the unwanted virus - thereby stopping it from copying itself. In this process, the immune response can also cause inflammation in the lungs. The alveoli (air sacs where the exchange of oxygen and carbon dioxide occurs in the lungs) can become irritated and fill with fluid. At this point, the virus is destroying valuable cells needed for oxygenation, and the immune system is compromised in an effort to stop the progression of the illness.
This can lead to a severe lack of oxygen in the bloodstream with which to supply the body's vital organs. What follows is an unfortunate cascade of problems throughout the body, potentially resulting in multi-system failure and death.
Fact #20: How Can Disinfectants Stop COVID-19 Spread?
According to the World Health Organization and the Center For Disease Control, SARS-CoV-2, the virus that develops into COVID-19, is spread primarily through respiratory droplets. From what we know today, the virus not air borne. That said, the virus has been found viable on certain non-porous surfaces for up to 10 days.
To become infected, all it takes is one hand to come into contact with the viable virus, followed by a touch of one's mouth.
For this reason, cleaning and disinfecting high traffic areas in your home on a daily cadence is the standard the World Health Organization is advocating for. Cleanse away any dirt, food, or grime first. Disinfectant works best when utilized on a clean area. Apply a surface appropriate disinfectant afterward. There are as many disinfectants as there are surfaces to use them on. Lysol and Pine-Sol are two that the CDC recommends.
If your local store is out of their cleaning supplies, the CDC states that bleach mixed with water (one-third cup to a gallon of water) is an effective do-it-yourself alternative.
This strain of coronavirus SARS-CoV-2 that causes the illness COVID-19 is a new virus. It is important to remember that we are all learning the ins-and-outs of COVID-19. Every day there is new information, a completed case study, and more statistics for us to consider. The point being, we are all in this together. Kindness, patience, adherence to standards advocated by those we trust and respect, and some common sense goes a long way towards getting us closer to coming out of this tougher and more knowledgeable than we were going in.
Keep Learning About Coronavirus
To help you learn about coronavirus, COVID-19 and heart valve disease, you may also like:
Page last updated: March 15, 2021
References:
- ECDC: https://www.ecdc.europa.eu/en/novel-coronavirus-china/questions-answers

- MedicineNet: https://www.medicinenet.com/script/main/art.asp?articlekey=22789

- WUSA9: https://wusa9.com/article/news/health/coronavirus/facts-not-fear-what-to-know-about-covid-19-and-how-to-keep-yourself-safe/507-70ad7378-4640-41ea-8f0c-3f745b2fd9a

- NPR: https://www.npr.org/sections/goatsandsoda/2020/02/14/805289669/how-covid-19-kills-the-new-coronavirus-disease-can-take-a-deadly-turn
- DOH: https://www.doh.wa.gov/Emergencies/NovelCoronavirusOutbreak2020/HigherRiskforSeriousIllness

- Medical News Today: https://www.medicalnewstoday.com/articles/novel-coronavirus-your-questions-answered#6.-What-is-its-impact?

- CDC: https://www.cdc.gov/coronavirus/2019-ncov/hcp/guidance-prevent-spread.html and https://www.cdc.gov/media/releases/2020/t0225-cdc-telebriefing-covid-19.html

- Smithsonian Magazine: https://www.smithsonianmag.com/smart-news/everything-you-need-know-about-covid-19-180974313/

- Harvard Health: https://www.health.harvard.edu/blog/as-coronavirus-spreads-many-questions-and-some-answers-2020022719004#q8

- THM: https://www.tmh.org/services/surgery

- Infection Control Today: https://www.infectioncontroltoday.com/