Can I Really Get A Pig Valve Replacement?
By Adam Pick on September 19, 2007
Yes. It's true… For patients requiring heart valve replacement surgery, one of your surgical options will be a pig valve replacement (also known as a porcine valve and a bioprosthetic heart valve).
I'll never forget when I was diagnosed with severe aortic stenosis (AS). That was a difficult experience. Open heart surgery was definitely not in my "life plan". The challenge of digesting that diagnosis was compounded when I learned that a pig valve might offer my dilated heart relief. To learn more about aortic stenosis, click here.
I remember thinking, "HUH??!!! A PIG VALVE REPLACEMENT? YOU WANT TO PUT A PIG VALVE IN MY HEART?"
As I would later learn, pig valves have been used as human heart valve transplants for over twenty years. Companies including Edwards Lifesciences and St. Jude Medical are the leading pig valve replacement manufacturers. Interestingly enough, cow valve tissue is also used in the construction of pericardial heart valve replacements – known as bovine valves.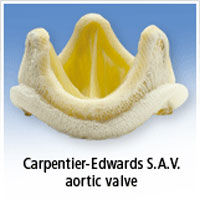 Human & Pig Heart Valve Evolution
It's actually quite interesting… By some amazing twist of evolution, human heart valves and pig valves are very similar in structure and function. That said, pig valve replacement surgery is rather common. I've actually toured a pig valve manufacturing center of Edwards Lifesciences in Irvine, California. It was fascinating to see the complex process by which pig valves are fitted for heart valve replacement operations.
I've written some prior blogs on this topic. Click these hyperlinks to learn more about heart valve replacements – including pig valves, cow valves, homografts and mechanical valves:
I hope that helps explain a little more about pig valves!
Keep on tickin!
Adam

Kathryn Dayley says

on May 3rd, 2009 at 9:00 pm
I just stumbled across your website and first off I want to thank you for putting all this great information together in one place! My husband Mark Dayley is 2 1/2 weeks into his recovery of his 3rd valve replacement surgery. He was born with a genetic defect passed through his mother (her father died of aortic stenosis) and was diagnosed at 3 months old. At age 13 he had surgery where the surgeon opted to go in and weaken his valve by cutting it. This allowed his valve to stretch and worked fine until he was age 29. At that time he underwent surgery again and the Ross Procedure was performed. 14 years 8 months later he had to have surgery again and this time was given a pig valve. I have seen other people on your website (including yourself) who had the Ross Procedure done. What we were told when we had this latest surgery was that the Ross Porcedure was not commonly done anymore due to the fact that the pressure on the aortic value is much higher than the pulmonary value. Since this is the case and the pulmonary valve was not made to take the amount of pressure the aortic value was made for, many of the valves failed. That was the case with my husband. His aortic valve (aka his formed pulmonary value) was not pumping blood correctly. In fact, 2/3s of the blood was falling back into his heart. This created other problems: he had an enlarged heart, a very weak heart, it had thinned out and the surgeon said it was "a very sick heart". He repeated this several times after he met me in the waiting room to tell me how the surgery went. They had to give him a new valve, rebuild his aortic root and repair his aortic arch. As I understand it, Mark is somewhat of a miracle man. They aren't sure why he was even alive. So I guess my question or concern has to do with the Ross Procedure and if it is still considered a good option for people. Mark chose a pig value over a mechanical value because he did not want to be on Coumadin (sp?) for the rest of his life. The surgeon also told us that there is a new procedure that is awaiting FDA approval where they can go through the artery near the groin (like they did with his balloon pump) and change the valve that way. Have you heard of this? It sounded pretty successful with the information I have found so far. If you have any questions for me, please e-mail me back at dayleys@cableone.net. We are scheduled to see his surgeon in 10 days. Thanks again! Kathryn Dayley


Marla says

on February 26th, 2011 at 8:38 pm
My mother died at age 38. I have always been told that she was one of the first five recipients of a heart valve, among the likes of John Wayne. I can not verify the latter; however, I am interested if you have any information regarding the first recipients.
I look forward to your reply.
Marla


Emma James says

on November 2nd, 2011 at 6:55 am
Hi,
My partner has recently had a Pig Valve replacement and a ICD fitted. It was just over a month ago so he is still in recovery. The recovery is going ok, up and down days. My main question to you or anybody reading this is this. My partner does not like having the pig valve or the ICD, He doesnt feel like himself and is emotional very distant. Is this normal? I feel I am saying all the wrong this to him and now dont know what to say! Can anyone help guide me through this so I can support him in the best way?


Donna says

on September 20th, 2012 at 11:26 pm
Hello Everyone, I am first open surgery heart and replacement pig valve a weeks ago. I feel great and but I still very sore on front chest…. I keep exercise walking everyday.. I want my heart run survives. I don't give up and I want save my life to future and good health than JUNK FOODS and CANDY! I am not over junk foods and candy bars. I was born with heart murmur. I found out I was 18 years old. Now I almost close to 50's.
I appreciation good job by who surgery to anyone keep ALIVE than be sorry!
TRUST GOD and In your FAITH!
Donna H
surgery heart by Sept 6th 2010


Ray Burns says

on May 22nd, 2015 at 3:55 pm
Hi Adam…I just had open-heart surgery on April 30, 2015 to replace my mitral valve…they used pig tissue and aside from being sore in the sternum area, I feel much better. Thank God pig tissue was an option because there is no way I wanted to be on Coumadin the rest of my life.


maddie says

on May 28th, 2015 at 8:46 pm
So when my boyfriend coughs theres a bubble right at the bottom where they closed his chest what could that be


Bob says

on June 25th, 2015 at 8:13 pm
I heard smoking marijuana after an aortic pig valve replacement could be deadly. Is this correct?


Kim Livengood says

on March 19th, 2018 at 4:56 pm
My husband had his value repaired 17 months ago and it didn't work. He's going in next month for a pig valve. Someone told me he can't eat pork after. Was that a bad joke?

Adam's Newest Blogs
Adam's Newest Posts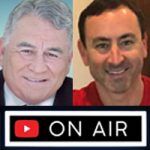 Unexpected! Hear Me Talk About Our New Patient Survey & Much More on the "Bill Martinez Live" Show! Learn More.