Can I Really Get A Pig Valve Replacement?
By Adam Pick on September 19, 2007
Yes. It's true… For patients requiring heart valve replacement surgery, one of your surgical options will be a pig valve replacement (also known as a porcine valve and a bioprosthetic heart valve).
I'll never forget when I was diagnosed with severe aortic stenosis (AS). That was a difficult experience. Open heart surgery was definitely not in my "life plan". The challenge of digesting that diagnosis was compounded when I learned that a pig valve might offer my dilated heart relief. To learn more about aortic stenosis, click here.
I remember thinking, "HUH??!!! A PIG VALVE REPLACEMENT? YOU WANT TO PUT A PIG VALVE IN MY HEART?"
As I would later learn, pig valves have been used as human heart valve transplants for over twenty years. Companies including Edwards Lifesciences and St. Jude Medical are the leading pig valve replacement manufacturers. Interestingly enough, cow valve tissue is also used in the construction of pericardial heart valve replacements – known as bovine valves.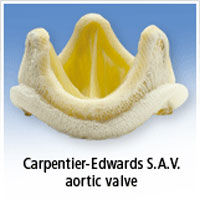 Human & Pig Heart Valve Evolution
It's actually quite interesting… By some amazing twist of evolution, human heart valves and pig valves are very similar in structure and function. That said, pig valve replacement surgery is rather common. I've actually toured a pig valve manufacturing center of Edwards Lifesciences in Irvine, California. It was fascinating to see the complex process by which pig valves are fitted for heart valve replacement operations.
I've written some prior blogs on this topic. Click these hyperlinks to learn more about heart valve replacements – including pig valves, cow valves, homografts and mechanical valves:
I hope that helps explain a little more about pig valves!
Keep on tickin!
Adam
Adam's Newest Blogs
Adam's Newest Posts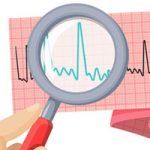 "How Do I Know When My AFib Is Gone After Heart Surgery?" asks Linda Learn More.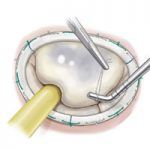 New Findings: Mitral Valve Repair Restores Normal Life Expectancy! Learn More.