Video Interview: Is Heart Valve Surgery an "Elective" Procedure During the COVID-19 Crisis?
By
Adam Pick
- Patient, Author & HeartValveSurgery.com Founder
Published: March 24, 2020; Last updated: March 27, 2020
The surge in COVID-19 cases has forced hospitals in the United States and abroad to postpone elective surgeries. As seen in the chart below, there have been over 20,000 new coronavirus cases within the United States in the past two days alone, according to the Centers for Disease Control and Prevention.
Considering the unique progression of heart valve disease and the sensitivity of timing heart valve operations, patients are asking me, "Is heart valve surgery an elective procedure?" and "Are cardiac centers still performing heart valve replacement and heart valve repair surgery for conditions including severe aortic stenosis and severe mitral regurgitation?"
To answer these critical questions, I contacted Dr. Marc Gillinov, the Chairman of the Department of Cardiothoracic Surgery at the Cleveland Clinic.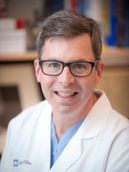 Dr. Marc Gillinov (Cleveland Clinic)
Luckily, Dr. Gillinov agreed to connect with me online for a live "Questions & Answers" session about heart valve disease, COVID-19 and elective procedures. Here are the highlights from my video interview with Dr. Gillinov.
Key Learnings from Dr. Gillinov
During our interview, Dr. Gillinov provided several important learnings specific to heart valve surgery, elective procedures and COVID-19 including:
Dr. Gillinov continues to perform heart valve operations at the Cleveland Clinic. Today, in fact, Dr. Gillinov is performing a robotic mitral valve repair for Larry Manshel, a HeartValveSurgery.com community member.
An "Essential Surgery" versus "Non-Essential Surgery" consideration is critical to determining which patient cases proceed to surgery as hospitals conserve resources for the anticipated rise of COVID-19 patients. As Dr. Gillinov stated, "We're thinking of it as essential versus non-essential surgery. Not meaning a surgery gets to be done or not done. Essential that the procedure be done now versus not essential that it be done now. The reason to put surgery on hold is primarily to conserve resources for when we anticipate maybe a huge influx of very sick patients. That's personal protective equipment, blood, operating rooms, ventilators and staff. We want to be ready to care for people who are critically ill."
The Cleveland Clinic team evaluates each patient case specific to (i) the risk of delaying surgery and (ii) the symptoms that patients may experience during the upcoming eight-week period. As Dr. Gillinov says, "The question is can we wait on this operation by eight weeks? Are we going to increase the patient's risk? A bad outcome? Or, are we going to subject the patient to eight weeks of severe symptoms?"

For patients who had their surgeries postponed, Dr. Gillinov stated, "If patients had their surgeries postponed and symptoms are getting worse (you're getting short of breath, a lot of swelling of the ankles), I would contact your surgeon or cardiologist and let him or her know that you're getting worse - meaning the delay may be costing you. On the other hand, if your surgery has been postponed because it was deemed that it's not essential to do it right now, then you're fine to keep doing what you're doing."
Specific to COVID-19, Dr. Gillinov's advice for valvular patients is the same advice for patients without valvular disease. He stated, "With valvular disease patients, I have the same advice for patients without valvular disease. Do everything that your local and state governments are recommending -- meaning wash your hands, social distancing to the point of isolation if you are sick. If you follow the principles – social distancing, washing your hands, and if you are sick, isolate yourself from others – you will help yourself and your family, friends, acquaintances, and anyone you encounter."
John & Larry Have Heart Valve Surgery Today
As you can see in the picture below and in the new post, "In Difficult Times, John & Larry Inspire Us", Larry Manshel is scheduled for a robotic mitral valve repair surgery by Dr. Gillinov today. Also... John Roland is scheduled for an aortic valve replacement by Dr. Eric Roselli at the Cleveland Clinic today.

John & Larry Have Heart Valve Surgery at Cleveland Clinic
On behalf of the patients in our community and around the world, many thanks to Dr. Marc Gillinov and the entire team at the Cleveland Clinic for being on the front-line of the coronavirus pandemic. We can not thank you enough!!!
Keep Learning About COVID-19