COVID-19 Surgeon Roundtable: An International Perspective
By Adam Pick on March 20, 2020
If you are curious to know what leading heart surgeons are saying about COVID-19, you may want to watch this insightful video series, "COVID-19: An International Perspective".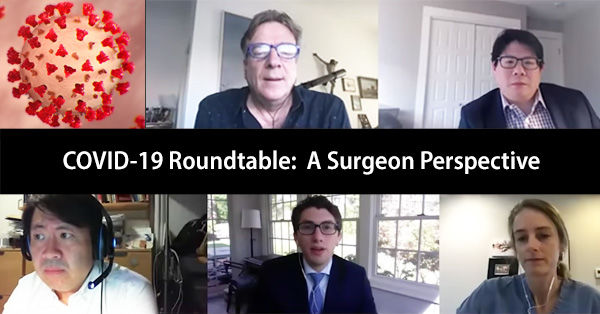 The video addresses many important points including:
Why and how did Hong Kong quickly react to the COVID-19 pandemic to minimize infections and "flatten the curve" through social distancing?
How are Italian surgeons managing the swell of COVID-19 cases in overburdened hospitals?
What have Seattle-based surgeons learned from the first COVID-19 outbreak in the United States?
Which cardiac cases are considered elective or life-threatening?
How are COVID-19 cases being diagnosed and screened? What are the criteria for testing given the lack of testing kits?
How is COVID-19 treated besides isolation?
Here is Part II of the surgeon roundtable video about COVID-19.  This video is a bit technical about the treatment of COVID-19 but I thought you might like to see how the surgeons are collaborating on the treatment methods for this new coronavirus.
Thanks To CTSNet.org & The Roundtable Team
Thanks to CTSNet.org and the panel for participating in this very important roundtable on the coronavirus crisis. The roundtable was led by Brian Mitzman, Assistant Professor of Cardiothoracic Surgery at NYU Langone Health, who moderated a discussion on the COVID-19 pandemic with an international group of physicians. He was joined by Alan Sihoe, Honorary Consultant in Cardiothoracic Surgery at the Gleneagles Hong Kong Hospital in China; Aaron Cheng, Associate Professor of Cardiothoracic Surgery at the University of Washington; Jenelle Badulak, Assistant Professor in the Department of Pulmonary, Critical Care, and Sleep Medicine at the University of Washington; and Gino Gerosa, Chief of Cardiac Surgery at the University of Padova in Italy.
Related articles:
Keep on tickin!
Adam