Get Your Questions Answered on Facebook Live at the Heart Valve Summit!!!
By Adam Pick on October 8, 2018
Great News Everybody!  This Thursday, HeartValveSurgery.com will host our first Facebook Live event.  During the live broadcast, YOU CAN ASK YOUR QUESTIONS to the world's leading surgeons and cardiologists at the Heart Valve Summit in Chicago.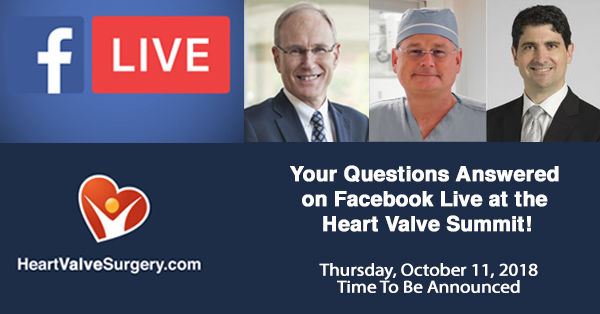 As of now, our featured guests include Dr. Steve Bolling, Director of the Mitral Valve Program at Michigan Medicine, Dr. Patrick McCarthy, Chief of Cardiac Surgery at Northwestern Memorial Hospital, and Dr. Eric Roselli, the Chief of Adult Cardiac Surgery at the Cleveland Clinic.
How Can You Join the Facebook Live?
There are 3 ways you can participate in our Facebook Live.  First, you can join us at Facebook during our broadcast times.  The broadcast times will be posted soon.   Second, you can submit your questions directly to me before the event – either at this Facebook post or at adam@heartvalvesurgery.com.  Third,  all of our broadcasts will be posted at Facebook after the event.
Get ready! This is going to be fun!
Keep on tickin!
Adam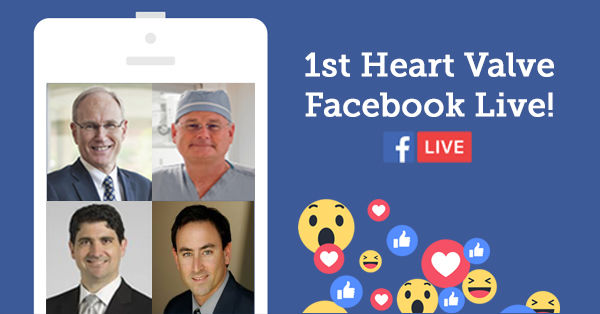 Adam's Newest Blogs
Adam's Newest Posts