Free eBook: What are the Latest Advances in Transcatheter Heart Valve Therapy?
By Adam Pick on November 16, 2016
Great news! Our webinar, "Advances in Transcatheter Heart Valve Surgery", was amazing! During this online event, over 150 patients connected live with Dr. McCarthy, Dr. Davidson, Dr. Malaisrie and me.  
If you missed the webinar, you can now download the free eBook by clicking here.
Watch the Webinar Live!
In addition to the eBook, you can also watch the webinar that was filmed live.
On behalf our community, many, many, many thanks to Dr. Patrick McCarthy, Dr. Charles Davidson, Dr. Chris Malaisrie, Jane Kruse, Barbara Garren and the entire Northwestern Medicine team for coming together for this wonderful community event.
Keep on tickin!
Adam
Adam's Newest Blogs
Adam's Newest Posts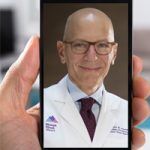 Telehealth Reform: COVID-19 Unites 180 Distinguished Physicians to Send Congress This Letter Learn More.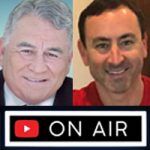 Unexpected! Hear Me Talk About Our New Patient Survey & More on "Bill Martinez Live" Learn More.