Surgeon Q&A: "Is It Common for Heart Valve Patients to Need an Aortic Aneurysm Fix?" asks Patty
By Adam Pick on August 18, 2015
I just received great questions from Patty about heart valve disease and aortic aneurysms. In her email, Patty writes, "Is it common for patients with heart valve problems to also need a fix for an aortic aneurysm as well? If so, why? Also, what is the best treatment for patients needing valve and aneurysm surgery?"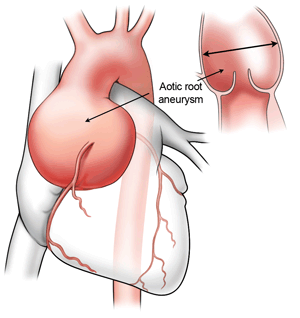 Patty asked several great questions.  I wanted to get Patty several great answers. For that reason, I contacted Dr. Eric Weiss, a cardiac surgeon from the Division of Cardiovascular and Thoracic Surgery at Aurora Medical Group in Milwaukee, Wisconsin. So you know, Dr. Weiss has successfully treated several members from our community — including Deidre Hallat, Maureen Hoffman and Oscar Rodriguez.
Dr. Weiss Says…
In an email to Patty, Dr. Weiss wrote:
Hi Patty,
Thanks for your question. Yes, it is common for patients who have a valve problem to also have an aortic aneurysm which needs repair.  There are a few reasons why this is true.
First, there are some valvular conditions that predispose patients to the development of aneurysms. One example is bicuspid aortic valve which is present in 1-2% of the population has a high rate of both aortic valve stenosis and insufficiency as well as the development of ascending aortic aneurysms.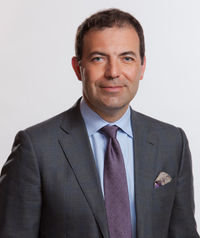 Dr. Eric Weiss – Heart Surgeon
A second reason is that certain risk factors predispose patients to developing both valvular heart disease as well as aneurysm formation. These are things like smoking and high blood pressure among others. Third, although rarer, there are certain genetic diseases of the aorta where aneurysms form and also weaken the valves predisposing them to problems.
A final reason that aneurysms and valvular heart disease go together is that the aorta and aortic valve specifically are closely tied in terms of structure and function.  Simply stretching of the aorta (which occurs in an aneurysm) can lead to stretching of the valve and consequent dysfunction.
It's important to know that we operate on valves and aortas for different reasons. We operate on valves because patients become symptomatic or the heart struggles when the valve either leaks or becomes tight (stenotic).  We mostly operate on aneurysms to prevent the risk of catastrophic complications that occur when they reach a certain size.  However, when we need to fix both the aorta and heart valves simultaneously surgery needs to be done though an open heart approach.
We have minimally invasive techniques to limit the incision and help patients return to function more quickly but given the current technology that exists, these repairs still require surgery.  The good news is that these surgeries are safe and effective and which surgery is required depends on the specific problem that a patient has.  In other words, how much of the aorta needs to be replaced is dependent on where the aneurysm is specifically located.
It's important to also know that there are certain conditions associated with aneurysms where the valve doesn't need to be replaced but can be repaired and spared. It's for this reason that it's important to see a surgeon who is highly familiar with both heart valve and aneurysm disease.  Thanks again for your questions. I think you highlight an important point that valvular disease and aortic disease often go together and both need to be considered to provide a patient with the best outcome possible.
I hope that helped Patty (and perhaps you) learn more about aortic aneurysms and heart valve disorders. I want to thank Patty for sending me her questions and I would like to extend a special thanks to Dr. Weiss for sharing his clinical experience and research with our community!
Keep on tickin!
Adam
Adam's Newest Blogs
Adam's Newest Posts