Announcing the "2015 Patient Success Week" to Raise Awareness for Heart Valve Disease to 1,000,000 People!
By Adam Pick on July 13, 2015
Is it just me? Or, have you noticed that heart valve disease gets very little public awareness? I mean… Compared to other medical conditions… Doesn't it feel like heart valve disease gets no "love" when you consider that 5 million people are diagnosed with valve disorders every year?
Well… Starting right now… With your help, I'd like to change that. Thanks to this wonderful community, we're launching the "2015 Patient Success Week" to raise awareness for heart valve disease. Like all campaigns, we need a goal. Our goal is to reach 1,000,000 people in just 7 days.
To learn more about this much-needed effort, please watch the video below.
Now comes the big question…
Will you join us in this global effort? We don't need any financial support or donations. All we ask is that you be on the look-out for some great patient stories this week.  Then, if you like the stories, simply share them via Facebook, Twitter, LinkedIn, etc. It's that easy. You really can make a difference with a click!!!
Here are the stories that have already been posted during Patient Success Week:
Story #1: After Mitral Valve Repair & Maze Procedure, Linda Gets Back to Gardening
Story #2: From a Cardiac Arrest to Crossing the Finish Line, This Is Brian's Story
Story #3: Tammy Pilcher & Cris Dykeman, Our Community Rockstars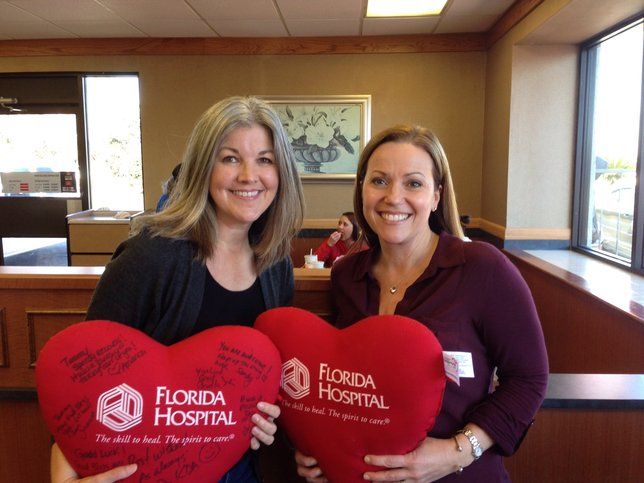 Story #4: Thanks to Her Dad, Sophie Got the Screening & Treatment She Needed
Story #5: After Fainting & Aortic Valve Surgery, Laurence Gets Back To Basketball
Story #6: Go Inside the Medical Mission the Gave Dionicio a "Second Chance" at Life!
By sharing these patient success stories, you will not only educate your family and friends about heart valve disease… You will also empower them should they need some form of treatment in the future.
I believe in you. I believe in our community. Together, I believe we can raise awareness for heart valve disease.
Keep on tickin!
Adam
P.S. For the hearing impaired members of our community, here is a video transcript about "2015 Patient Success Week":
Adam Pick: Today, I have a very special announcement for our community, but first I have a question for you. Have you noticed that heart valve disease as a medical condition gets very little attention, very little awareness, and in my opinion not a whole lot of love?
For example, diabetes gets the month of November, breast cancer gets October, heart month is in February, and atrial fibrillation has September.
What does heart valve disease get for the 5,000,000 people who are diagnosed with this condition every single year? From what I can tell, it doesn't get a whole lot of coordinated or organized effort to educate people at a local, regional, national, or even global level. Here's the good news in this situation.
Thanks to your extraordinary support of HeartValveSurgery.com, we're going to take it upon ourselves to launch our own heart valve awareness campaign. While we don't have the resources and we don't have the capabilities to run a month-long program, what we do have are you, the members of your community, and your incredible inspirational success stories that we want to share with the world.
I'm happy to announce the first ever 2015 patient success week.Here's how it's going to work.Every day for the rest of this week, we're going to share a special patient success story from our community. We're not just going to share these stories at my blog; we're going to share these stories everywhere we can. Does that mean we're going to share your stories at our Facebook page that now has over 45,000 fans? You betcha. Does it also mean we're going to share your stories at social media sites like Twitter, Pinterest, LinkedIn and StumbleUpon? Again, you betcha. Does it mean that for the patient success stories that we've made videos around we're going to share those stories at places like our YouTube channel? Again, you betcha.
Like all awareness campaigns, we need to set a goal. It's my hope that by using these social media sites and your sharing in these fantastic patient success stories, we're not just going to touch, but we're also going to educate over 1,000,000 people during the next seven days. One of my friends would call this a big, hairy, audacious goal, but from what I know about you and the caring members of this community, I truly believe that we're going to get it done.
Now, as we officially launch the 2015 patient success week, I encourage you to not only come back to the website and see some great stories about people you know, but I'd ask you to share these stories with your friends, with your family, and with all the folks around you who may not truly understand what heart valve disease is and what it is not. Together we can not only educate these people but we can empower them should they need some form of treatment in the future. As always, thank you so much for your support of this project and our community. Like I always say, keep on ticking.
Adam's Newest Blogs
Adam's Newest Posts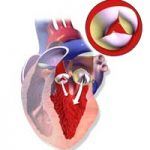 Surgeon Q&A: What Should Patients Know About Aortic Regurgitation? Learn More.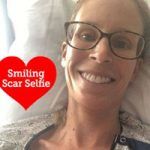 Sara Educates & Inspires 38,443 People About Heart Valve Surgery! Learn More.