Cleansing Your Body, Mind & Home After Heart Valve Surgery
By Adam Pick on April 15, 2014
You're home from the hospital. You have a fixed heart.
Most likely, the doctors who performed your heart valve operation sent you home with a list of do's and dont's for the early recovery and beyond. So you know, a healthy diet can speed healing and lessen fatigue, according to the American Heart Association, which also recommends a healthy weight and active mind to decrease the amount of work your heart must do to allow for optimal recovery.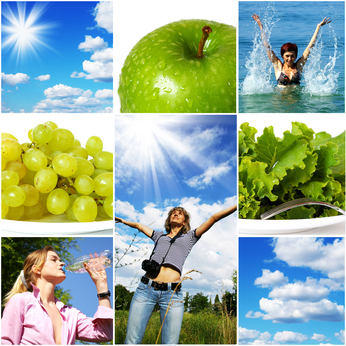 To clean up your body and mind—and your home, as there are health benefits for doing so—follow your doctor's advice and these three expert tips:


1. Adopt a Heart-Smart Diet
The AHA recommends a low-fat, low-cholesterol and high-fiber diet. When grocery shopping, add to your cart:
Fruits and vegetables
Whole grains such as healthy oatmeal or whole oats and brown or wild rice
Lean meats, including fish
Low-fat dairy products
Limit foods high in saturated fats, sugar, and sodium. Eliminate processed meats from your diet altogether. The AHA also states not to use calcium supplements after valve replacement unless directed so by your doctor. In addition to aiding with recovery and helping to maintain good health, such a diet also helps you achieve and/stay at the right weight for you.
2. Make Heart-Healthy Lifestyle Choices
Your doctor instructed you on the level of physical activity appropriate during the weeks and months following heart valve surgery. In general, the AHA recommends moderate physical activity for 150 minutes a week to improve heart health.
Activities at this level, according to the Centers for Disease Control and Prevention, include:
Walking at a moderate or brisk pace
Recreational swimming or water aerobics
Doubles tennis
Gardening and moderate housework
Yoga
These activities also help with weight management, and combining yoga with meditation ups the physical and mental benefits. Another simple relaxation method—meditation—reduces stress levels, according to the AHA. Stress causes the release of adrenaline, which in turn increases your heart rate and blood pressure, which can put stress on your heart during recovery and beyond.
3. Reduce Home Allergens
Doctors and fellow patients have likely warned you about sneezing and coughing during recovery. It hurts. After all, heart valve surgery typically involves cutting the breastbone or ribs, which you can't help but move if an allergen enters your airways.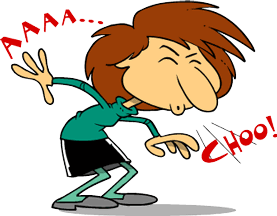 Avoid such pain by reducing allergens in the home. The Asthma and Allergy Foundation of America offers excellent resources for doing exactly that, including a tip specific to reducing the most common allergen in bedrooms—dust mites. It recommends using allergen-impermeable or plastic covers on all of your pillows, mattresses and box springs. You can find such products at home accessory stores. You also should wash all bedding in 130 degree F. or higher water on a weekly basis to kill dust mites, the AAFA website states.
You also can reduce allergens outside of your home, which proves vital if you plan to use swimming as a physical activity during pollen season. Invest in a high-performance pool cleaner that will suck up the sneeze-inducing debris. You also can have a solar liner installed that not only warms the pool when not in use, but keeps pollen from falling into the water. Opt for a reel system, one that allows you to simply turn a handle—or better yet push a button—to cover and uncover the pool. You can research these systems and other specialty pool products through trusted online resources to find the right set-up for your home.
I hope this help your early recovery from heart surgery!
Keep on tickin!
Adam
Adam's Newest Blogs
Adam's Newest Posts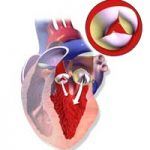 Surgeon Q&A: What Should Patients Know About Aortic Regurgitation? Learn More.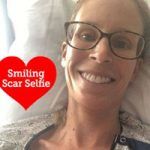 Sara Educates & Inspires 38,443 People About Heart Valve Surgery! Learn More.