"When Did You Start Cardiac Rehab?" Asks Bill
By Adam Pick on February 19, 2010
I just received an interesting question from Bill about heart valve replacement surgery and cardiac rehabilitation programs.
Bill writes, "Hi Adam – I had my aortic valve replaced and the aortic root repaired. After leaving the hospital, I slept in a recliner for three weeks, had frequent dizzy spells, back spasms and felt like I was in a fog. I was told by the doctors the dizzy spells and the fog was the anesthesia. After the third week, the fog lifted and I was able to walk at a brisk pace for 4 miles. Life was looking and I was feeling good. Then the big disappointment, I over did it! Back to the dizzy spells, back spasms and fatigue. It took me four weeks to recover. I'm in my 6th week after surgery and wondering when Cardiac Rehab should start? Thanks! Bill Weeks"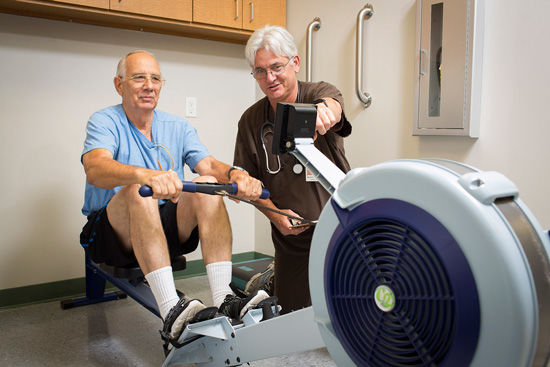 Although Bill's note ended with a question about cardiac rehab, there is much to learn from his email. Specifically, Bill addresses several issues that can arise during the early recovery from heart valve surgery – dizzy spells, use of a recliner, disappointments and, most importantly, over-exertion.
That said, please do not rush your recovery. As we have discussed before, healing is a unique patient process that takes variable amounts of time.
As for cardiac rehab, I encourage everyone – young and mature – to locate a good cardiac rehab program… before surgery.
The benefits of cardiac rehab are not only physical but emotional as well. Doctor Robert J. Matthews, a cardiologist and internal medicine physician in Los Angeles, notes, "Although cardiac rehabilitation programs are usually thought of as primarily exercise programs, they also offer psychological benefits that tend to help resolve transient depression. Patients who have participated in a comprehensive rehabilitation program are more likely to return to work and to report a more satisfactory quality of life."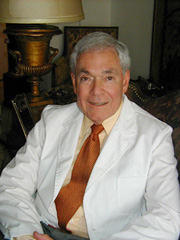 Dr. Robert J. Matthews – Cardiologist
Reports suggest that between 30%-75% of heart surgery patients experience some form of depression, as referenced by Dr. Matthews. So you know, I was one of them. There is no doubt in my mind that the cardiac rehabilitation program at Torrance Memorial Hospital helped me through this challenging time. (Even with the known benefits of these programs, cardiac rehab centers remain under-utilized, as recently suggested by the Journal of the American College of Cardiology.)
Now… Specific to Bill's question, I started my cardiac rehab program 10 weeks after surgery. I went to cardiac rehab 2-3 times a week and really, really, really enjoyed it. I made several new friends (including the nurses) and, most importantly, my chest pain went away.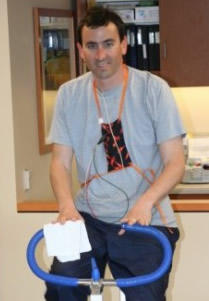 Adam At Torrance Memorial Cardiac Rehab Program
So that is part of my cardiac rehab story. Luckily, several former heart surgery patients visit this blog. That said, I'm hoping you can help Bill by answering the question, "When did you start cardiac rehab?" Scroll down. In advance, thanks for sharing your experiences! (Already, 30+ patient comments have been posted.)
Keep on tickin!
Adam
Adam's Newest Blogs
Adam's Newest Posts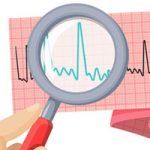 "How Do I Know When My AFib Is Gone After Heart Surgery?" asks Linda Learn More.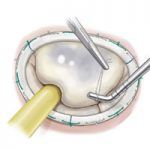 New Findings: Mitral Valve Repair Restores Normal Life Expectancy! Learn More.