"Dizzy After Heart Valve Surgery?" Asks Rick
By Adam Pick on September 9, 2009
I just received a very interesting question from Rick about dizziness after heart valve surgery.
Rick writes, "Adam – On August 7, 2009, I had mitral valve repair surgery. Two weeks after surgery I am home and walking four times per day around our neighborhood. Everything feels good except when I first stand up from a sitting position.  I get dizzy even when I stand up slowly. Do other patients experience this? Thanks, Rick"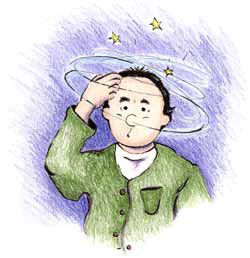 To answer Rick's question, I can share that I too had bouts of dizziness after heart valve replacement surgery. The dizzy spells were very similar to how Rick described it… When standing up, I would become slightly off-balance for one or two seconds. To learn more about dizziness after open heart surgery, I did some research. According to MedHelp, "Dizziness is not a common post-operative problem in patients who have had heart valve replacements, so this problem may be unrelated to the valve surgery."
That said, The Society of Thoracic Surgeons (STS) suggests that "being dizzy" after heart surgery may be related to medication. The STS notes that medicines used in the hospital can cause several side effects. The STS then lists a series of side effects (shown below) which explicitly includes "dizzy or lightheaded when standing":
Excessive nausea, diarrhea, constipation, or stomach pain
Vomiting
Dizzy or lightheaded when standing
Confusion
Tingling in hands and feet
Extremely slow or fast pulse
Skin rash
Unusual bruising or bleeding
If you are reading this and you already had heart valve surgery, I'm curious… Did you experience any issues with dizziness following heart valve surgery? Scroll down to leave a comment and you can also read over 250 patient comments.
Keep on tickin!
Adam
Adam's Newest Blogs
Adam's Newest Posts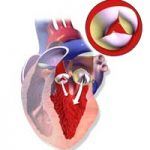 Surgeon Q&A: What Should Patients Know About Aortic Regurgitation? Learn More.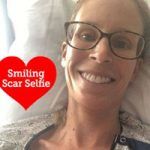 Sara Educates & Inspires 38,443 People About Heart Valve Surgery! Learn More.