Theresa Reaches Another Milestone In Her Recovery From Aortic Valve Replacement Surgery
By Adam Pick on May 31, 2013
As you might remember, Theresa LoMonaco shared a recovery update with us last July. Well, it's ten months later, and Theresa has good news to share. Here is what she writes to me: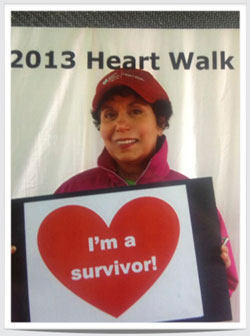 Theresa LoMonaco – Aortic Valve Replacement Patient
Adam, I wanted to share this photo of me, wearing my red survivor's hat, that was taken at the American Heart Association 2013 Heart-Stroke Walk in Portland, Oregon on Saturday, May 18, 2013.
This event was a great culmination to the last ten months of recovery from my aortic valve replacement surgery in July, 2012.   I had my bicuspid aortic valve, which was in a severe stage of aortic stenosis, replaced with a bovine tissue valve by my wonderful surgeon, Doctor Jeffrey Swanson of Providence Valve Center at Providence St. Vincent Medical Center.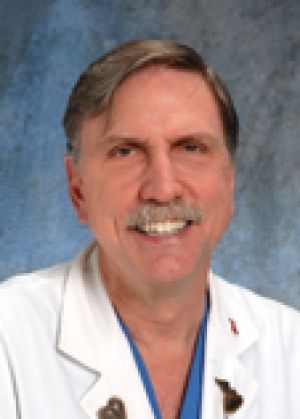 Dr. Jeffrey Swanson – Theresa's Heart Surgeon
My husband Norm, who was my caregiver and cheerleader after heart valve surgery, walked with me in the event, along with my co-workers.  Our team was named "We Heart You."   We raised a lot of money for the American Heart Association — my company helped sponsor the event, and we had a lot of fun exercising with kids, babies, and dogs in tow.   We walked along the Willamette River and crossed over two bridges.
I am feeling really well since completing a cardiac rehab program in December, 2012. I work out every day — either at the gym or on a track near my home.  I was active before the surgery and I'm even more active now.  I'm finding walking up steps and hills a lot easier and I don't have palpitations anymore.   I'm so glad that I did cardiac rehab, as it helped keep me positive as well as rebuild my strength.  I had no idea how weak I would be after the surgery. I loved every minute of rehab.  I stole time from work to do it, but it kept the blues at bay.
Thanks for all of the information and support that your blog has provided through this experience, Adam.
It would have been so much harder and I wouldn't have been such an informed patient had I not started reading your blog.
Keep tickin!
Theresa LoMonaco
Aortic Valve Replacement
Portland, Oregon
Adam's Newest Blogs
Adam's Newest Posts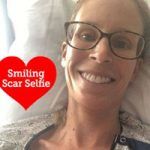 Sara Educates & Inspires 38,443 People About Heart Valve Surgery! Learn More.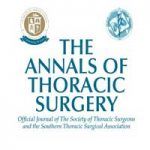 New Study: Heart Surgery Not Linked to Memory Decline Learn More.