Special Interview: The Importance of Cardiac Rehabilitation For Heart Valve Surgery Patients With Dr. Ram Dandillaya
By Adam Pick on December 3, 2010
While the patient benefits of attending cardiac rehab after heart valve surgery are well documented, the utility of these post-operative programs remains disappointing — as only 20% of patients who could benefit from cardiac rehabilitation are referred to outpatient facilities.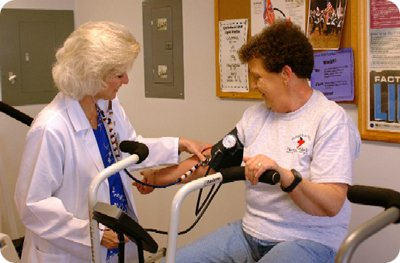 For this reason, I contacted Dr. Ram Dandillaya, a cardiologist at Cedars-Sinai in Los Angeles, to learn more about the benefits and the issues that surround the use of cardiac rehab after heart valve surgery. (As you might recall, Dr. Dandillaya was instrumental in Kato Pomer's MitraClip procedure.)
I thought you might want to review the highlights from my interview with Dr. Dandillaya so I provided them below.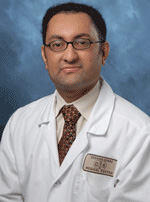 Dr. Ram Dandillaya, Cardiologist
Adam: Thanks so much for taking time to speak with me today. I'd like to ask you a few questions about cardiac rehabilitation programs for heart valve surgery patients.
Dr. Ram Dandillaya: Thanks Adam, it's a pleasure to be talk with you today about this most important topic.
Adam: But first… I'm curious… Why did you chose cardiology as your specialty?
Dr. Ram Dandillaya: Cardiology always had the most intellectual appeal to me. The ability to integrate the physical exam, history, and other data was fascinating. I also saw it as a field where one can develop a niche, whether it be in prevention, imaging, or intervention.
Adam: I understand you have a special interest in heart valve treatment and research – especially some of the newer transcatheter approaches. Is that accurate?
Dr. Ram Dandillaya: That's correct. I started at Cedars-Sinai around the time when catheter-based valve interventions were getting started for disorders including stenotic aortic valves and mitral regurgitation. I was fortunate to make a connection with Dr. Raj Makkar and Dr. Saibal Kar, world renowned experts in their respective valve intervention programs. Although I don't perform the actual intervention, there is a lot of careful, medical management before and after these cases — which is where I get involved.
Adam: Specific to cardiac rehabilitation, do you think patients should attend these programs during their recovery from heart valve surgery?
Dr. Ram Dandillaya: We encourage strongly all of our patients to enroll in cardiac rehab. However, many of our patients are not from Los Angeles so it's a little hard to keep track. From the patients I see, they definitely attend and reap great benefits from such programs.
Adam: What do you see as the key benefits of cardiac rehab?
Dr. Ram Dandillaya: In addition to cardiovascular conditioning, I see cardiac rehab as building the confidence of my patients. For many, heart valve surgery is a truly transformative journey. There is also an incredible amount of education to be gained during these sessions–about eating habits, lifestyle, risk factor reduction etc.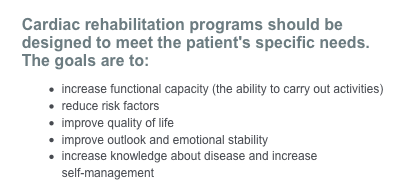 Cardiac Rehabilitation Goals (The Cleveland Clinic)
Adam: I've read that – in addition to the physical benefits of cardiac rehab – there are mental and social benefits of these programs. Is that an appropriate statement?
Dr. Ram Dandillaya: Absolutely. I have seen this on several occasions. Post-surgical depression, also known as cardiac depression, is not uncommon. I have seen significant improvements on this front after patients enter cardiac rehab. These programs also provide a community where patients can share experiences with one another as well as their rehab team.
Adam: What do you think are the key ingredients of a good cardiac rehab program?
Dr. Ram Dandillaya: One key ingredient would be the staff — highly trained and experienced cardiac rehab nurses that are able to communicate with the referring doctors. Additionally, quality equipment and a conducive environment for exercise is helpful.
Adam: During my recovery, I had to beg and plead to get into a cardiac program after experiencing ongoing incision pain and cardiac depression. I was originally told, "You don't need that. You're young." Is this a common mistake? Do you recommend cardiac rehab for younger patients as well?
Dr. Ram Dandillaya: Given the low referral rates to cardiac rehab in general, I am sure that younger patients are also passed over. I would absolutely recommend rehab for my younger patients. They will recover their strength, endurance and confidence faster with it.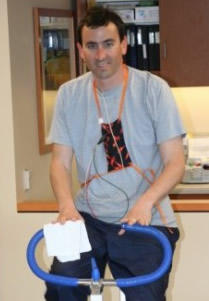 Me (Adam) At Torrance Memorial Cardiac Rehab Program
Adam: Considering all the advantages you just detailed, why is cardiac rehab referred to only 20% of patients that could benefit from these programs.
Dr. Ram Dandillaya: Great question. The importance of cardiac rehab has just not entered into the mainstream thinking for many doctors. We often think that once surgery is over and patients are on the right medications, then our job is done. With reimbursement cuts, hospitals are unfortunately downsizing their programs as well. Additionally,  some patients have a hard time keeping up with the frequency of rehab appointments as well.
Adam: Is there anything we can do together to help improve awareness to this issue?
Dr. Ram Dandillaya: On a health policy level, we need to raise awareness among our advocacy groups about the importance of this often neglected area. Patients need adequate access to cardiac rehab programs and we need to incentivize hospitals and providers who participate in these programs. A directory of cardiac rehab programs on the web would be a great start as well.
Adam: Sounds like there is a good amount of work to do. I really like the idea about a cardiac rehab database.
Dr. Ram Dandillaya: Great. Maybe we can work together on it.
Adam: Dr. Dandillaya thanks so much for chatting with me today about cardiac rehab. We really appreciate all that you and your team are doing to pursue healthy hearts!
Dr. Ram Dandillaya: Thank you Adam.
Adam's Newest Blogs
Adam's Newest Posts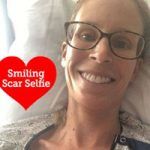 Sara Educates & Inspires 38,443 People About Heart Valve Surgery! Learn More.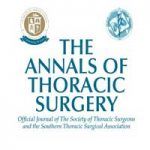 New Study: Heart Surgery Not Linked to Memory Decline Learn More.