Patient Concern: Cardiac Rehab Referrals Continue To Disappoint
By Adam Pick on September 22, 2010
From my own experience and patient research, I know that the physical, social and mental benefits of attending a good cardiac rehabilitation program are overwhelming. Unfortunately, physician referrals of these patient programs are… underwhelming.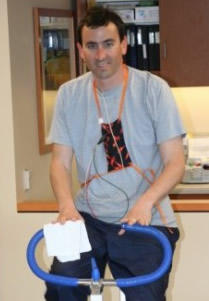 Me Peddling Away On The Bike At Cardiac Rehab
I've been disgruntled about this in the past. But, today I received an email from Karen which included an updated study from the Journal of the American College of Cardiology about cardiac rehab referrals.
Ready for the big finding of the study?
Currently, only 20% of cardiac patients who could benefit from cardiac rehabilitation are referred to outpatient rehabilitation facilities.
Needless to say, my eyes bulged when I read that statistic.
The referral rate was less than the last time I reviewed a similar study. Thankfully, I'm not alone in my disappointment.
"The gap in referral of patients to cardiac rehabilitation represents the largest gap in care for patients following a cardiac event," said Randal J. Thomas, MD, of the Mayo Clinic in Rochester, Minnesota.
To enhance your recovery, I encourage patients and their caregivers to develop a complete and thoughtful approach to heart valve surgery. In my opinion, attending cardiac rehab should be a key ingredient of that approach.
For me, the moment I started cardiac rehab became the turning point in my recovery.
Being with the other patients and cardiac nurses helped me through several post-operative issues including chest pain and cardiac depression. That said, I really, really, really (emphasis added) hope you take the time to locate a cardiac rehab program prior to surgery.
Keep on tickin!
Adam
Adam's Newest Blogs
Adam's Newest Posts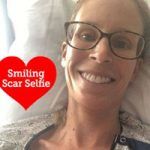 Sara Educates & Inspires 38,443 People About Heart Valve Surgery! Learn More.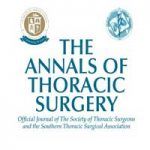 New Study: Heart Surgery Not Linked to Memory Decline Learn More.