Facing Congestive Heart Failure, Mildred Burns, 83, Considers Heart Valve Replacement Surgery 'The Best Decision Ever Made'
By Adam Pick on July 16, 2011
I just received an insightful email from Mildred Burns. At 83, Mildred was facing congestive heart failure and desperately needed an aortic valve replacement. I thought you might appreciate reading these encouraging words from Mildred about fear, a second heart surgery and quality of life…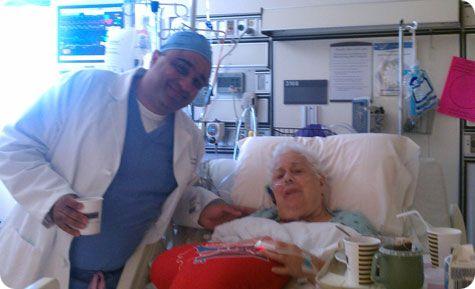 Mildred Burns, 83, with Dr. Junaid Khan
Hi Adam —
I had my aortic valve successfully replaced through open heart surgery on May 25, 2011. Five years prior, I had a 4-way bypass with a rough recovery. My cardiologist informed me I was in the beginning stages of congestive heart failure due to my failing aortic valve.
We discussed my options. I have to admit, at 83, I am not afraid of dying. However, the quality of life I would have had without the surgery was not something I was willing to put myself or family through. I was referred to Dr. Khan. He was very a informative and caring doctor.
At age 83, I was not excited to do this again but agreed to a second open heart surgery to replace my aortic valve. In hindsight, it was one of the best decisions I have ever made!
To my pleasant surprise I have experienced very little pain and my recovery has been much easy and fast. From the first days after surgery, I was able to feel the benefits of my new valve. Five weeks after surgery, I am walking, with occasional help from a cane. I use a walker now only if I get up at night as a precaution (better safe than sorry). I am walking up and down 17 stairs daily to my bedroom and stairs outside for walks. I am eating well and even prepare some of my meals as I continue to get stronger. I still get a little fatigued but that is improving daily.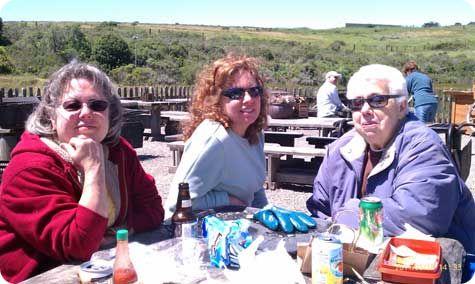 Mildred Burns (right) After Aortic Valve Replacement Surgery
I recommend Dr. Khan and his team highly to anyone needing heart surgery. Dr. Khan is an excellent surgeon! He and his team have made this procedure as comfortable for me as possible, for that I am grateful. But most of all, had I not done this surgery the quality of my life would have become unbearable.
"My family and I can not say THANK YOU enough to Dr. Junaid Khan, cardiac surgeon, and his team for giving me back the quality of life I once knew and am now able to once again enjoy!" — Mildred Burns
I would also like to let you know how helpful your website was when I was researching valve replacement procedures.
Sincerely,
Mildred Burns
Oakland, California
Adam's Newest Blogs
Adam's Newest Posts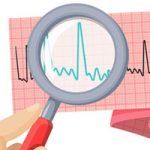 "How Do I Know When My AFib Is Gone After Heart Surgery?" asks Linda Learn More.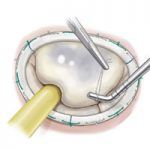 New Findings: Mitral Valve Repair Restores Normal Life Expectancy! Learn More.