Dr. Allan Stewart Named "Heart Valve Surgeon Of The Month"
By Adam Pick on November 2, 2010
[Update: Please note that Dr. Allan Stewart is no longer performing surgery at NewYork-Presbyterian Hospital and Columbia University Medical Center.]
I'm very happy to announce that Dr. Allan Stewart has been named our Heart Valve Surgeon of the Month at the Heart Valve Surgeon Finder for November!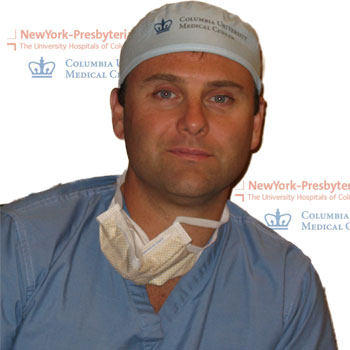 As many of you know, Dr. Stewart — who is the Director of Aortic Surgery at NewYork-Presbyterian Hospital and Columbia University Medical Center — has been an incredible supporter of our growing community. In addition to answering many of your questions, Dr. Stewart has teamed up with several, former patients to promote awareness to heart disease and recovery.
Below is a touching and inspirational video which discusses the unique relationship between Dr. Stewart and his patients!
In addition to being a skilled surgeon (you can read several patient testimonials click here), Dr. Stewart is a very nice and humble guy. I was lucky to spend a few hours with Dr. Stewart during my last visit to New York City.
"Dr. Stewart is an incredibly caring and skilled surgeon. From the first consultation, I knew I was in excellent hands. His bedside manner is incredibly kind and he encouraged me to work hard to get back to my normal life. I will be forever grateful to Dr. Stewart. He touched my life in many ways." –Dale Hensley, Heart Valve Replacement Patient
To learn more about Dr. Stewart, please click here.
Congratulations to Dr. Stewart!
Keep on tickin!
Adam

Carol Lang says

on November 2nd, 2010 at 11:50 am
Great story! When I look around at the heart surgeons that work in my hospital,……..they could learn something from these 2 guys!


Cindy says

on November 2nd, 2010 at 12:39 pm
This was very very cool to watch!!! What nice guys!!
Having hiked the Tetons in COMFORT for the first time in my life (I'm 57) this past summer … it is quite a feeling of gratitude toward our heart surgeons when our lives are so changed by what they have done for us.

Adam's Newest Blogs
Adam's Newest Posts