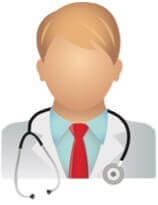 Dr. Allan Stewart

,

Heart Surgeon

Miami, FL
- Unregistered Surgeon
Patient Recommendations (60)
"Dr. Stewart came into my room with a friendly smile. He sat at my bedside with genuine interest in me. He spoke clearly and took the time to answer my questions. He was encouraging by telling me that I'm not sick anymore. Thank you for making me feel comfortable."
Posted by Maureen Knechtel , Aortic Valve, Valve Replacement, Transcatheter, 11/01/2022
"My experience with Dr. Stewart was outstanding. My surgery was successful and he was always available to discuss any questions I had about the procedure. I highly recommend Dr. Stewart."
Posted by Gregory Stiber, Aortic Valve, Valve Repair, Root Replacement, 07/26/2022
"Dr. Stewart and Dr. Mawad were very kind, informative and professional. They helped eased my fear of having this procedure done. After the surgery, they were very attentive to my post-op care and I'm satisfied. I'm very thankful and grateful to have been here and to have these two outstanding doctors perform my surgery."
Posted by Bibi Singh, Aortic Valve, Valve Replacement, 09/20/2022
"I am so happy I contacted the office of Dr. Stewart for consultation. As soon as we entered the office, we were greeted with such empathy and respect by every member of his team. He said right away that they could help me, as he saw how bad my condition was. The next day I had surgery to correct aortic stenosis and mitral regurgitation.
As soon as the surgery was over, he reported to my family that the calcification was really bad and explained what he did to correct the problem. Dr. Stewart and Julio, his assistant, came every day to follow-up and eventually discharge me. My wife and I could ask any questions, which were answered in a manner that we understood. I was treated with respect, kindness, and consideration. We went to the post-operation appointment with gratitude in our hearts for the treatment and great results.
Family and friends are amazed at how quickly I have recovered from heart surgery. So many were praying for me, and I believe Dr. Stewart and his team were the hands used by God for my healing. I couldn't walk much, breath well, lift weight, sleep well; had swollen feet and ankles, low blood pressure and high pulse, was pale, could not eat much because of great abdominal pain, and in less than two weeks I was out of pain medicine, breathing, walking and eating well.
Posted by Martin Guzman, Aortic Valve, Mitral Valve, Valve Repair, Valve Replacement, 02/20/2022
"Dr. Stewart and his staff were very professional from the moment I called his office. I had an undiagnosed aortic aneurysm and a bicuspid valve. Dr. Stewart was able to fix the aorta with a graft and while sparing my bicuspid heart valve, saving me from needing a metal heart valve and a life of blood thinners.
His bedside manner was phenomenal throughout the initial consultation, the surgery, his post operative visits within my hospital stay and including the post operative monthly follow up. Each time Dr. Stewart made adequate time and was willing and ready to answer any question or concern. I'm fortunate to have found him and his team! The immediate action he took and genuine concern for myself was no act and saved my life."
Posted by Michael Degory, Aortic Valve, Valve Repair, Root Replacement, 07/28/2022
"Dr. Stewart was awesome. He was one of the few surgeons that would perform TAVR on me. I came from Louisiana to Miami to have it done. 4 days later and I feel great. Thanks Dr. Stewart!"
Posted by Michael Brown, Aortic Valve, Transcatheter, 08/10/2022
"Dr. Allan Stewert received my information about my heart and how I physically felt. He replied and I continued to receive local intervention. This local intervention was not solving my issues. I reached out to Dr Stewart once again and he wanted me to get copies of all of my tests on CD.
Once I had all the copies I uploaded them to a site for review and he wanted me to come to Mercy Hospital ER on Monday June 6th. Once I was at Mercy Hospital his assistant took physical possession of my CDs and they reviewed them together. During this review they knew that I required surgery. He scheduled the surgery that very Thursday and I was admitted to the hospital. All of this was due to a myocardial bridge of my lad. This bridge was not just a small section my entire LED was bridged. On the Thursday June 9th I had an afternoon surgery. And he came and it showed me everything was going to be okay and fine.
My surgery was a little over 5 hours. And I went to recovery and then ICU for a few days. After this I went to the hospital side and since I lived 6 hours away and did not have a cardiologist or a surgeon that covered this procedure I was moved to cardiac rehab for two more weeks. On June 28th I was able to be released where I will have follow-up rehab three times a week for 6 weeks. I don't know how to think Dr Stewart enough. He is saved my life and given me a second chance.
There's no words of gratitude capable of thinking him enough. Without his magical hands in medical knowledge I don't know where I would be at today. He listened he understood that he found exactly what I was feeling from the inside. I haven't had those feelings since the surgery. I believe I have healing pains and the little portions of going through the sternum and the Open heart of the type of surgery I had but those are to be expected. I'm on my way to recovery as of this moment today starts my fourth week post-surgery.
I feel I've come a long way and this is all due to Dr Allen Stewart. Dr Stewart fixed my myocardial bridge. From here forward life on my second chance is all due to his medical knowledge and I appreciate everything Dr Stewart did for me. You will not find it better and more complete physician surgeon or person then Dr Allen Stewart."
Posted by Michael Cobb, Aortic Valve, Median Sternotomy, 06/09/2022
"Dr Allan Stewart and his team were helpful since the first call we made to get information about my surgery. They were very patient explaining the surgery and attentive all the time. I am very happy and thankful about my results. It's been 5 weeks since i got the surgery and I feel great. Thank you Dr. Stewart for keeping me calm and positive during the process."
Posted by Eduardo Vargas, Aortic Valve, Mitral Valve, Tricuspid Valve, Valve Repair, Valve Replacement, 03/03/2022
"Dr. Allan Stewart and his Team performed a mitral valve repair on my heart at Mercy Hospital in Miami. My surgery was one of the most complicated cases Dr. Stewart had performed. I am convinced that Dr. Stewart's extensive past surgical experiences, expertise, and great physical conditioning allowed for a repair instead of a replacement with my mitral valve.
I am able to continue to be an athlete in my late 40's thanks to his ability to repair vs replace my valve. Dr. Stewart performed my surgery on a Friday and came to personally check in on and visit with me on Sunday his day off!
I am truly grateful for such an amazing team."
Posted by Andrew Ludwig, Mitral Valve, Valve Repair, 08/20/2021
"Dr. Allan Stewart saved my life. He had minutes to save me. Dr. Stewart and his team are 'human' with their patients. He performed an impeccable operation."
Posted by Katherine Garcia Santos, Mitral Valve, Valve Replacement, 01/21/2022
"Dr. Stewart successfully performed a very difficult aortic valve replacement and mitral valve repair. Blood thinners, due to stents, compounded the difficulty of my surgery.
Dr. Stewart's skill is equaled by the confidence he shares with his patients and the high quality staff of Debra Segreti and their assistants. I highly recommend Dr. Stewart to anyone needing heart care."
Posted by Joseph Panebianco, Aortic Valve, Mitral Valve, Valve Repair, Valve Replacement, 11/10/2021
"In 2019, I was made aware that I had an aortic aneurysm due to a bicuspid aorta. In 2020, in the heart of the pandemic I was made aware that my aortic stenosis went from moderate to severe. As a Registered Nurse for 40 years, I had to make sure I found a cardio-thoracic surgeon I felt comfortable with.
I was confused about who was eligible for TAVR versus a more invasive approach.
I had interviewed 2 surgeons who planned on using a full length sternotomy. This petrified me. When I typed in my diagnosis (bicuspid aorta with aortic aneurysm and aortic stenosis on YouTube), I listened to 2 former patients of Dr. Stewart with my exact diagnosis. Both of these patients were doing very well. I jotted down his number and called it on the next business day.
I spoke with his amazing office manager Debbie who told me exactly what I needed to send Dr. Stewart so he could assess my status.
We then had a telemedicine call. He was very reassuring and we discussed that my surgery would require a minimally invasive procedure which is a 3.5 inch incision vs. a 12 inch incision. I knew that this alone would facilitate my recovery and healing.
Dr. Stewart was very comforting since we knew I would have to travel from NJ to Miami. Due to the pandemic, it was suggested I wait about 2 months until hospitals quieted down from the pandemic. The waiting was scary. Dr. Stewart allayed my fears and was always responsive to me anytime I reached out.
As an RN I know I am a tough critic. I highly recommend Dr Stewart to anyone in need of heart surgery!"
Posted by Meredith Friedberg, Aortic Valve, Valve Replacement, 09/22/2020
"Dr. Stewart was amazing. While he probably could have done a replacement, Dr. Stewart did an 8 hour surgical repair on my aorta. The results were amazing and each year I get an echo cardio gram and the results come back that my aorta is like a 25 year old's and I'm 72.
Eleven years after surgery, Dr. Stewart still makes it his business to check in with me yearly and reviews my echocardiograms. God bless him."
Posted by Latry Sarf, Aortic Valve, Valve Repair, 03/17/2010
"I'm feeling great after my aortic valve surgery. I highly recommend Dr. Stewart to all my friends that need heart surgery."
Posted by Michael Schnitzler, Aortic Valve, Valve Replacement, 12/06/2016
"Dr. Stewart was absolutely fantastic throughout the entire process from start to finish. Extremely knowledgeable, friendly and professional. If I need another valve replacement/repair surgery in the future, I will fly anywhere in the country to find Dr. Stewart for my procedure. You are in good hands with him, he's the best of the best."
Posted by Dante Giuliano, Aortic Valve, Valve Replacement, 03/02/2016
"Dr. Stewart is a great surgeon as well as a kind and caring one. My son, Ira, at age 36 had an aortic aneurysm. Dr. Stewart had to replace his ascending aortic. There are not enough words to describe how Dr. Stewart treated my son and our family.
Prior to the surgery, he explained the procedure to us and answered all of our questions in terms we could easily understand. He came to speak with us as soon as the surgery was over. He didn't miss a day visiting Ira while he was in the hospital.
If I had to say only one thing about Dr. Stewart it would be that he has "golden" hands. Ira's surgery was on my birthday and Dr. Stewart gave me the best gift I have ever received-a healthy child."
Posted by Ellen Schneider , Aortic Valve, Valve Replacement, Root Replacement, 09/17/2015
"Simply the best. Dr. Stewart was my cardio-thoracic surgeon in 2014. He performed the complex David Valve-Sparing procedure on me, and I came through perfect. He also performed open heart on my friend's mother-in-law upon my recommendation. He is a top heart surgeon and I cannot recommend him enough.
One of the highlights is his bedside manner. He makes himself available constantly and I had access to him at all hours through Text. In fact, I would bombard him with concerned questions the week leading up to my surgery and he always replied promptly even during the evening (unless of course he was i surgery). He really is the best and should I need services again for anything cardio-thoracic related, I plan on continuing to be his patient out of state wherever that may be. Highly recommended!"
Posted by Matt Gerber, Aortic Valve, Valve Repair, David Procedure, 05/03/2014
"Dr. Stewart is a superb surgeon with consummate skill. He performed an emergency aortic root replacement for a Type A dissection and an aortic valve replacement. His team also organized my post-operative care. Dr. Stewart is friendly and kind."
Posted by Frank Sanchez, Aortic Valve, Valve Replacement, Median Sternotomy, Root Replacement, 12/13/2018
"I need to tell everyone what an amazing surgeon Dr. Stewart is. My dad's aortic valve was at a point where it was about burst and he replaced it with a horse valve. My dad lived comfortably for another 9 years succumbing to something non-heart related in March of 2020.
If I ever need a heart surgeon - and I live in the NY area - I will gladly make the trip to Miami to see Dr Stewart. Thank you so much, for giving us all that time with my Dad. From the bottom of my heart - thank you."
Posted by Chuck DeLuca, Aortic Valve, Valve Replacement, 05/11/2011
"We were recommended Dr. Stewart by our cardiologist here in Miami. He was still in New York so we waited until he arrived in Miami and I was one of his first surgeries here. I have a chronic form of leukemia and had to wait until it was stabilized. I cannot speak more highly of Dr. Stewart.
He was highly recommended and I am here to say I would not have had anyone else perform my procedure. The incision scar in less than two years is barely visible and less than 4 inches long. There was little postoperative pain from the incision at all and I continue to feel great. Just last week had an echocardiogram which showed the valve is working well.
Thank you Dr. Stewart and I wish you well."
Posted by John Kirby, Aortic Valve, Valve Replacement, Mini Sternotomy, 07/31/2018
"Awesome! Confident ! Personable! Knowledgeable! "
Posted by Anissa Quirk, Aortic Valve, Valve Replacement, 06/30/2014
"I was comfortable with Dr. Stewart within the first few minutes of meeting him. I knew immediately that he was the one I wanted doing the open heart surgery. Bright, caring, confident, and with a sense of humor."
Posted by Bob Eldi, Aortic Valve, Valve Replacement, 02/08/2013
"Incredible! Dr. Stewart put me at ease. I was worried but once I talk to him, I had no worry. And I'm doing great and feeling great!"
Posted by Ed Abbate, Aortic Valve, Root Replacement, 06/09/2016
"After lots of research and meeting with two surgeons who are known for minimally invasive mitral valve repair his confidence instilled confidence in me that he was my best choice. He has an outstanding reputation and it is well deserved. I am very satisfied with the outcome. "
Posted by Donna Herzek, Mitral Valve, Valve Repair, 12/11/2018
"I will be forever grateful to Dr. Stewart for saving my life. His surgery went with no complications. He has excellent bedside manners and was also very patient and kind with my family."
Posted by Lilliam Filer , Aortic Valve, Mitral Valve, Tricuspid Valve, Valve Repair, Valve Replacement, 10/31/2018
"Dr. Stewart made me feel comfortable from the 1st time we met at our initial consultation. As he explained that day.."this is just a blip in the road" and indeed it was. I feel great now!"
Posted by Ray Pipher, Aortic Valve, Valve Replacement, 12/12/2017
"He was excellent! great bedside manner. visited me each day I was in the hospital. Excellent results! I also had a single bypass. Dr. Stewart did not think either procedure was a big deal... He was right!!!!"
Posted by Diane Lichtenstein, Aortic Valve, Valve Replacement, 11/14/2017
"Dr. Allan Stewart is one of the most kindhearted expert Cardiothoracic surgeons I have ever met. My mother had a tear in her aortic arch and needed a complete replacement. Because she was such a high risk for surgery given her age and other complications she was rejected for surgery by several other prominent cardiothoracic surgeons. Dr. Stewart kindly took on her case and assured her that he would do his best. Not only was her surgery successful Dr. Stewart gave her several more years of a joyful life. There is no one quite like Dr. Stewart. Even though he knew before doing mom's surgery how complicated her case was he still took the chance to give her many more years with her family. I will be forever grateful to he's kindness and expertise to perform this complicated surgery to perfection."
Posted by Barbara Medlin, Aortic Valve, Valve Replacement, Root Replacement, 03/02/2007
"Dr. Stewart is a great surgeon, with lots of knowledge on Heart Valve Surgery.I would highly reccomend him to anyone that need some type of Aortic Valve repair or replacement. His bedside manner is very good. "
Posted by Christopher Harris, Aortic Valve, Valve Repair, Root Replacement, Maze Procedure, 09/24/2010
"Dr. Stewart was very confident, he made me feel like I could get through my surgery successfully, and lead a normal life. I remembered he said, "it's just pluming", it made me laugh but in reality I was scared shitless. Well three years past my surgery and I am doing well. Recovery was tough but everyday got better. Thanks Allan for your expertise and your passion."
Posted by George Giunta, Aortic Valve, Valve Repair, Root Replacement, 07/27/2012
"Of all the surgeons I interviewed for the job, Dr. Stewart's knowledge, demeanor, and bedside manor, hit a home run for me. He not only described in detail what he was going to do and how he was going to do it (non-technically of course), but knew the other surgeons I had previously met and the shortfalls of each. When I sat down in his office for the consultation, his first words were "You're Not Gonna Die". All this along with his personality had me sold.
He replaced my aortic valve using a cow valve via a minimally invasive 3" incision. Although my recovery has been a bit slower than he originally made it out to be, at 4 weeks out, I continue to slowly make progress.
Bottom line, this man is an expert on anything and everything having to do with the aorta and I would recommend him to anyone."
Posted by Donald Metzger, Aortic Valve, Valve Replacement, Median Sternotomy, 05/12/2015
"Top notch doctor. Absolutely the best. I had an ascending aortic thoracic aneurysm. Perfect result. Done minimally invasive. No complications. Went on a vaction, by plane, 3 weeks later. His hospital is excellent- devoted staff, skilled and compassionate."
Posted by Brian Goldstein, Aortic Valve, Root Replacement, 04/30/2015
"Dr. Stewart is very personable, explaining everything in detail. the bedside manner of he and his staff is great, stopping in dailyand explaining everything in detail. My surgery went very well, I feel fantastic.
I can't say enough about his hospital, given I did have a complication post surgery which the hospital immediately addressed and fixed. I also can't say enough about the post surgery care unit, 7 West and their nurses. I strongly recommend the Doctor Stewart."
Posted by Robert Butler, Aortic Valve, Valve Replacement, Transcatheter, 12/02/2014
"Dr. Stewart - loves what he does and without a doubt is confident in what he does. He is probably the most practical doctor I have ever met. He knows exactly what to say and what to do to put you completely at ease... Heck there are so many times I went in with a list of worries expecting him to potentially blink only to find that he had a comforting answer for everything (oh and most of his answers are never more than three words and said in a way that will put you at total ease.)
He also genuinely cares about his patients and finds a way to make himself available as needed this in spite an incredibly hectic schedule which is not at all uncommon among top surgeons. You can be certain that going to Dr. Stewart you are getting the platinum standard of care. - So do not hesitate just put yourself in his hands and you can be confident that you will come out stronger the other side."
Posted by Paul Fodor, Aortic Valve, Valve Repair, Root Replacement, 12/15/2014
"My name is William Brogna and I reside in Jupiter, Florida. I had open heart surgery in 2009 to repair an aneurysm in the aortic root which was done in Florida. In 2012, I had a dissection which tore the entire aorta from ascending to descending. After two years of heavy doses of high blood pressure medication, I was told I had another aneurysm and I needed immediate surgery. That is when I did my homework and found Dr. Stewart. From my first conversation with his secretary Debbie, I knew I had chosen the right surgeon. After explaining my situation to her, she asked if I would like to speak with the surgeon. I near fell off my chair because that is not how it works in Florida. In a few moments I spoke with Dr. Stewart and explained my problem and he assured me he could help me. After a visit to his office, I scheduled the surgery in two weeks because this man was so convincing and so sure he could fix the problem, I was completely ready to put my heart in his hands. My experience with this surgeon and this hospital is hard to explain but I am on my way to recovery and every day I thank my lucky stars for finding this outstanding surgeon and better yet a humble human being. My only advice to someone who has heart complications and is looking for the right person to help you on this road, your search is over. You will be happy you called Dr. Stewart and hope you have the same results I had."
Posted by William Brogna, Aortic Valve, Root Replacement, 08/14/2014
"There are times when one casually says, "Thanks, you saved my life", but there are few times when it is actually the case. Doctor Stewart not only saved my life, he saved my quality of life as well.
I have Parkinson 's disease, and was diagnosed over 8 years ago. We know quite a bit about Parkinson's, but not very much about the heart. Just after Labor Day this year, my primary physician called on the phone to discuss a heart murmur he had heard during my annual checkup. He wanted me to go get an echocardiogram and a CATSCAN ASAP. After this was done, he said, while he was not a cardiologist, the results were of concern and he thought something would have to be done surgically before the end of the year, and gave us the name of a local cardiology practice. We made an appointment and began to try to find out what all of this meant.
Through divine providence, our daughter was working on a project with Donatella Arpaia, who is Dr. Stewart's wife. She suggested we send the findings to him, and see what he thought. Within a day of receiving the information Dr. Stewart called us and rendered his assessment of my physical condition and shared that he not only knew how to solve the problem, but that the surgery had to be done as soon as possible. He stated most clearly that my condition was very serious and had to be dealt with quickly. Let me be clear, we are not wealthy, famous, or important. We live in a small town in North Carolina. Dr. Stewart explained what he saw and said "if you are willing to come to our hospital, I can help you." Dr. Stewart understood the dangers of surgery with Parkinson's and successfully reassured us that he would make sure all the necessary interfaces with neurology and anesthesia would be addressed.
Dr. Stewart's office assistant Debra Segretti, assisted us in making all the necessary arrangements, and guided us every step of the way, dealing with preoperational issues as well as insurance , housing, etc.
Dr. Stewart's team was supportive, organized, professional, knowledgeable and compassionate. The surgery was successful, and family was notified as quickly as possible to help alleviate anxiety. Dr. Stewart visited at least twice a day each day I was at the hospital and addressed questions clearly, concisely and patiently. He also helped us ensure that the coordination between neurology and cardiology was effective. There are many good surgeons. There are not many excellent surgeons who also make the commitment to support their patients once the surgery is completed or who willingly address the complications of a second disease. I do not have sufficient command of the English language to properly convey how grateful and thankful we are for Dr. Allan Stewart. He truly is a rare professional."
Posted by Paul ONeil, Aortic Valve, Valve Replacement, Root Replacement, 10/17/2014
"At the age of 31, my husband was diagnosed with a Bicuspid Aortic Valve. He saw his cardiologist for regular checkups and Echocardiograms. For twenty years his valve remained stable and essentially unchanged. In January John said "I can't wait until May to see the doctor." He was experiencing more fatigue and shortness of breath. We saw his cardiologist the next day. The short of it is, Johns valve had closed to the point of being in the "critical" stage and he had an aneurysm in his Aortic Root.
John was very proactive and researched Cardiothoracic surgeons in our area and nationwide. John found Dr. Allan Stewart. I also spoke with 2 cardiac anesthesiologists that I know for guidance. Both spoke highly of Dr. Stewart. Within 5 minutes of consulting with him, John knew that Dr. Stewart was "the one". Dr. Stewart explained Johns condition, what the surgery would involve, the recovery phase and the great nursing care that John would receive.
Dr. Stewart said "John, this is where you need to be". He could not have been more right. John went into surgery at noon on Monday and was discharged home on Saturday morning. Everything went just as Dr. Stewart had predicted. The nursing care was wonderful. Especially Susanna in CT ICU. It seemed as though her sole mission was Johns successful recovery.
Another consideration in choosing Dr. Stewart is his staff. It all starts with Debbie who manages his office. She guided us through the entire process of scheduling, testing and insurance. The entire time supporting us, answering our questions and easing our fears. Dr. Stewart is very fortunate to have her. The PAs in Dr. Stewart's office took great care of John, checked on him multiple times each day and even helped us after discharge.
It is 8 months ago today that John had his Aortic Root Replacement. He has been back to work full time for 5 months, he runs on the treadmill and feels better than he ever has.
Trying to put Dr. Stewart into words is easy. Dr. Stewart is professional, highly skilled and quietly self confident. He has performed thousands of heart procedures and specializes in Aortic Valves. Trying to put what he did for my husband into words is not as easy. How do you thank someone for saving your husbands life? We, and our 4 children, will never be able to thank him enough."
Posted by John Levasseur, Aortic Valve, Valve Replacement, 01/27/2014
"Mine was different. I had an aberrant artery, so Dr. Stewart did a double stent placement to block the artery running between the esophagus and aorta. Then, he did a subclavian to carotid bypass. His, and Dr. Sharif Elozzy's professionalism, bedside manner and the results of my surgery were all just perfect. The best surgical experience I've ever had and going to NY was the best decision that I ever made!"
Posted by Anna Thomas, Aortic Valve, Valve Repair, 06/19/2014
"Dr. Stewart is an excellent surgeon who I highly recommend! Since my first visit to his office with my mother and little brother he made us feel comfortable. He's a very caring doctor. His Team is great and he has a sweet caring secretary Debbie. Thank you Dr for saving my life! 👍"
Posted by Damian Garzon, Aortic Valve, Valve Replacement, David Procedure, 04/14/2014
"Doctor Stewart and his team are amazing. I had surgery for an aortic aneurysm and an aortic valve repair. From the first time we met, I felt comfortable and confident that I was in good hands. All my concerns were addressed so my wife and I had a total understanding of what was happening to me. Dr. Stewart repaired my valve, the aneurysm has subsided. Dr. Stewart was impressed with my surgery and recovery. It's been five weeks since my surgery and I'm back at the gym and living a normal life."
Posted by Jim Leavitt, Aortic Valve, Mitral Valve, Valve Repair, 04/14/2014
"Writing a review for Dr Allan Stewart and his team is my sincere pleasure. I live in Florida. I am only in my 4th week post-surgery, but I am certain that I made the correct move in making the trip.
I collapsed on a tennis court on 2/12/14, saw my local cardiologist the next day and called Dr Stewart's office on 2/14/14. Dr Stewart called me on Sunday night and explained to me what had happened and how urgent it was for me to have the procedure done by either himself or 2 other physicians - a guy at at Mayo Clinic and a guy at Cleveland Clinic.
I gathered that these were the three best in the country for the specific, dual procedure that I required. I spoke to many cardiologists, and a few surgeons to boot, that were friends of family and friends of friends, trying to do as much research as possible with regards to my situation. They were all very nice but all spoke of varying options of what to do, when to do it, and how delicate the procedure was.
I found this to be extremely unnerving. But, when I spoke to Dr Stewart on the phone that Sunday night, and subsequently in his office, he refreshingly spoke in absolutes. "You are going to get a horse valve and a synthetic aorta. It will take me about 3 to 3 ½ hours. You will be in the hospital a total of 6-7 days and you will stay in NY another 5 days and then you will go home. You will be 100% fine. I have done this many times and it is like plumbing for me."
He delivered on all promises. I chose Dr Stewart, not because he is world renowned, or because he had operated on famous people. I chose him because he came highly recommended and said all of the right things in the most positive and confident way.
It is obvious that he does this because he loves it and I see why. If his other patients leave his office with the tears of joy and thanks that I had when I left, I could not imagine a more rewarding profession.
His team was incredible, starting with Debbie in administration all the way to his assistant surgeon Dr Vicente Orozco-Sevilla. They all made me feel that I was an important person and were giving with their time. God Bless Dr Stewart and his team."
Posted by Anthony Lupo, Aortic Valve, Valve Replacement, Root Replacement, 02/21/2014
"Today is the one year anniversary of Allan Stewart saving my life. He told me he was a "good plumber." He is a great surgeon and a lovely human being. I will be grateful to him all the happy and healthy days of my life."
Posted by Penny Goldsmith, Aortic Valve, Valve Repair, 03/08/2013
"When it became clear that I would require an aortic root replacement sooner rather than later due to a steadily enlarging aortic aneurysm, I began research in order to find the top doctor in this field.
My research brought me to Dr Allan Stewart and upon meeting him I knew I had made the right choice. He has a warm and very personable manner which put my wife and I immediately at ease. He took a lot of time to speak to us and answer any and all concerns. Dr Stewart encouraged me to call him with any questions, even giving us his cell phone number. He couldn't have been more gracious and reassuring. His office staff were equally pleasant and professional. All the arrangements were taken care of quickly and I underwent valve sparing open heart surgery a few weeks after our consultation.
The surgery went smoothly and I have nothing but praise for Dr. Stewart. The nurses were exceptionally well trained, knowledgeable and responsive. We ran into the director of nursing twice while on post op strolls and both times she stopped to ask how I was doing and if there was anything she could do for me. A very well run hospital!
I am now 10 weeks post op and doing very well. Dr Stewart assured me the problem was taken care of and I look forward to seeing him for my one year checkup so that I can thank him again for everything. I highly recommend Dr Stewart, not only for his expertise and skills as a surgeon but also for the good feeling we got about the kind of person he is...also very important when finding a doctor you can trust."
Posted by Dennis Connolly, Aortic Valve, Root Replacement, 12/03/2013
"Dr. Allan Stewart really is "the best of the best" in my opinion. He was easy to talk with and put me immediately at ease. Dr. Stewart answered my long list of questions and I knew within a few minutes of consultation that he was my surgeon choice for my surgery. I had a speedy recovery and my cardiologist is very pleased with the outcome of this surgery. I highly recommend Dr. Allan Stewart."
Posted by Joan Davenport, Aortic Valve, Valve Replacement, Mini Sternotomy, 06/12/2012
"I met with Dr. Stewart on 12/6/12, had valve-sparing aortic root replacement surgery on 12/19/12 and sit here today, 12/30/12 with the belief that, not only will I be around to watch my 8 month old son grow and mature but that I will be an active participant in that process for him and his 5 older siblings. To this day, I still can't believe that I was given access to such a remarkable talent and facility. Needless to say, my state of being today is a testament, not only to Dr. Stewart's confidence, but also to his ability to portray that he has a "stake in the game" so to speak and an investment in your health and well being.
Obviously, it is still early in my recovery process but everything has occurred exactly as Dr. Stewart has explained that it would and only leaves me with the expectation that I will be up and running around trying to keep up with my kids in no time."
Posted by Mark Lampersberger, Aortic Valve, Valve Repair, Root Replacement, David Procedure, 12/19/2012
"I did extensive research on various aortic surgeons. Dr. Stewart is the best Doctor I have ever come across through my various interviews with surgeons pre-op. He is always available and is extremely personable. He performed my second OHS using the David Procedure and spared by aortic valve - three years after my original aortic dissection. I could not be happier with the results. As of one month post operation, there is 'zero' regurgitation and everything looks perfect. I cannot thank him enough and fully recommend this professional for aortic thoracic procedures."
Posted by Matt Gerber, Aortic Valve, David Procedure, 01/14/2012
"Three days after, my kidney, liver and lungs went down. I was brought back three times. Doctor Allan Stewart kept my 4 daughters informed at all times. He helped managed their expectations even though they feared the worst. Dr. Stewart assured them it was not uncommon. He was calm and reassuring at all times. I highly recommend him. Dr. Stewart is the best!!!"
Posted by Martin Faeger, Aortic Valve, Mitral Valve, Valve Replacement, 05/05/2010
"Dr. Allan Stewart is great. He saved my life. Did it with a smile and concern. His team is awesome they were always there and ready to answer any thing that we asked. I did much research and was very thankful to find Dr. Allan Stewart. If you need aortic surgery he is the man."
Posted by Carmine Gualtieri, Aortic Valve, Root Replacement, 06/03/2011
"My experience with Dr. Allan Stewart was fabulous. In a week, I felt back to normal. I then rested for two more weeks. After that, I went back to executive work and feel well. The 36 cardiac rehabilitation treatments during the recovery was helpful."
Posted by Lawrence Sarf, Aortic Valve, Valve Repair, Median Sternotomy, 03/21/2010
"I had valve sparing and aortic root replacement surgery performed by Dr. Allan Stewart in April 2010 and just celebrated the one year anniversary of my surgery last week. I purposely waited a year to write down my thoughts about Dr. Stewart because I did not want to be overly influenced by the post surgical euphoria that most of us who go through this type of surgery feel for simply having survived it. Also, I wanted to be able to look back on the recovery process knowing it was complete, which mine is. With a year of perspective now, if I were to simply say that everything about my surgery and recovery went incredibly well, and that Dr. Stewart was nothing short of fantastic in every regard, it would not be enough to do the man justice. There are two reasons for this. First, I believe that Dr. Stewart's technical skills are superb but I am the first to say that those of us who are "layman," and who are not trained in medicine, are not really qualified to properly evaluate a surgeon's technical skills. Instead, we should look at the fact that Dr. Stewart is one of the best medical schools in the world, and recognize that this tells us how highly his peer group regards his skills. Equally as important as his technical skill though, Dr. Stewart is a mensch. For those of you who don't know that word, it means he is a real human being, a man of integrity and honor, a good person, a man you can count on. Dr. Stewart showed so much care for me as a person, that I felt like I was almost a partner to him in approaching my surgery rather than just a patient with a physical condition. He was incredibly generous with his time, always encouraging me to ask questions, always taking the time to answer them fully, always inviting me to call or email him with more questions, never being satisfied himself unless I had all the information I was asking for. In short, Dr. Stewart showed so much concern for my mental health prior to surgery that I know I went into the procedure itself with as much confidence about the outcome as possible. I have no doubt that this contributed to the success of the procedure as well. There are obviously lots of surgeons and I am sure there are many who are very good at what they do. What sets Dr. Stewart apart, in my mind, is his concern for the whole person, body of course but also mind and spirit. He saved my valve, which he was confident he could do prior to surgery, and he thought to send someone out from the operating room to inform my family in the waiting room as soon as he knew that he had. It was little things like this that showed his thoughtfulness throughout the time leading up to my surgery, the procedure itself and my recovery since. I am proud to have had Dr. Stewart as my surgeon and highly recommend him to anyone reading this and considering him as their surgeon as well. The man is a rock star. "
Posted by Bruce Jakubovitz, Aortic Valve, Root Replacement, David Procedure, 04/21/2010
"I have a vivid imagination and I cannot conceive of having a surgeon in the same league as Dr. Stewart. He is a tightly packed bundle of consummate skill, acuity, empathy and someone who strives (and achieves!) the pinnacle of excellence in his field. Happy with the outcome? Ecstatic is a better word."
Posted by Julius Rosenwald, Aortic Valve, Valve Replacement, Root Replacement, 08/05/2009
"In a twelve-month period my 74-year-old mother underwent three open-heart surgeries. The first two failed to solve the problem. The third, which was performed by Dr. Allan Stewart, was an extremely long and difficult surgery that replaced her aorta "from stem to stern." It saved my mother's life.
As you might imagine, after the first two less-than-successful surgeries, with my mother's life seemingly in the balance, my family had a lot of questions for Dr. Stewart. He calmly answered them all, always kept my mother up-to-date, and even took time to answer my emails. Just before the surgery, after days of hearing all the medical language, he looked me in the eye and said "She's going to be fixed." I believed him and he was right. That was three years ago. Today, my mother still lives on her own, travels, and laughs a lot. A few days ago I watched all her smiling grandchildren crowd around her at Christmas and quietly thanked God for Dr. Stewart."
Posted by Bart Erbach, Aortic Valve, Root Replacement, 11/17/2006
"Candid. Confident. Compassionate. It was refreshing to finally find a doctor with these qualities, especially as my anxiety (and my aneurysm) grew with the thought of having to undergo open heart surgery. Unlike other surgeons who surprisingly wavered in deciding what the best course of action to follow would be, Dr. Stewart was not only deliberate in his assessment but simultaneously allayed my concerns. Dr. Allan Stewart's dedication to his patients extends beyond the operating room, and he made it a point to explain my condition to my family before, during, and after the surgery. He truly is an excellent example of what a surgeon should be, and there is no question that he is one of the best- if not the best- in the field. "
Posted by Tom Szymanski, Aortic Valve, David Procedure, 11/05/2009
"Replaced part of the Aorta. Results were fantastic. All contact with doctor was great."
Posted by Roger Miller, Aortic Valve, Valve Replacement, 10/06/2009
"My family and I did extensive research to identify the best possible surgeon for an aortic valve replacement that my father was undergoing. Dr. Stewart specializes in Aortic valve replacement, has an excellent reputation, and has some of the best statistics of any of the Doctors we considered. He was incredibly patient in answering our questions and ensuring that we understood the procedure. He personally followed up to see how my father was progressing. My father's recovery time period went much faster than I was anticipating based on conversations I had with others who had a similar experience. My father is now back to full strength and feel like he has more energy than before. "
Posted by Barry Hurewitz, Aortic Valve, Valve Replacement, 06/10/2009
"Let me be candid. Dr. Allan Stewart is the best Aortic Surgeon in the world. That is not a sentimental compliment. I am a research-a-holic/type-A person who was diagnosed with an Aortic Aneurysm. I spent 8 months researching procedures and doctors and nearly died because it grew to 6.1cm. I can tell you all the doctors I met with and researched, and all of the methods I looked into. Only when I came across Dr. Allan Stewart, and his Valve Sparing procedure was I comfortable with moving forward. Luckily for me I didn't die before having the surgery, but I was NOT about to have a half-assed procedure done, by a mediocre doctor. I had heard that Dr. Stewart was the best in the country before meeting him. I was very impressed with him. He was sharp as hell, young, ambitious, and seemed to live, eat, and breathe his job. He immediately struck me as the Top Gun in his field. He was extremely passionate, yet candid. A great balance of getting his points across, yet accompanied by the RARE good bedside manner that most doctors lack. He was amazing, and his valve sparing procedure made more sense than any of the others I had looked into. Let me be clear, I did so much research on the different procedures, that I pretty much grilled him, and could talk the "lingo" regarding the many different aspects of Aortic heart surgery. His valve sparing method seemed brilliant. Furthermore, there are specific aspects of this method that he puts his own personal touch on and does them "his way". Without getting into details, the procedure is just brilliant. Anyone can email me for more information. To wrap this up; Dr. Stewart is one hell of a guy. He doesn't charge a dime for consultation, he gave me his PERSONAL phone number, he befriended my wife and worked closely with her throughout my surgery and recovery, and most of all; he didn't disappear after he did the surgery. He still touches base with me, and is fully in the loop on my recovery with my family, and with my cardiologist. Dr. Stewart is the closest thing to God. At the very least he is an ambitious, go getter, hard driving, compassionate, young, sharp as hell, good dressing doctor! If you want information contact me and i'll give you a million reasons why he is the best Aortic Surgeon in the world, and I can back it up with research, not just emotion. "
Posted by Benjamin Carey, Aortic Valve, Root Replacement, David Procedure, 11/02/2009
"Dr. Allan Stewart is an incredibly caring and skilled surgeon. From the first consultation, I knew I was in excellent hands. His bedside manner is incredibly kind and he encouraged me to work hard to get back to my normal life. I will be forever grateful to Dr. Stewart. He touched my life in many ways."
Posted by Dale Hensley, Aortic Valve, Valve Replacement, 03/07/2007
"Aside from coming highly recommended from multiple sources, Dr. Stewart's humility coupled with the pride he takes in his work made it an easy decision. I never once felt like a patient lost in the crowd; he took the time to chat casually with me and took full responsibility for my well-being AND my family's during my recovery. I could not be happier with the results and would strongly recommend consulting with Dr. Stewart because he is highly skilled, professionally renowned, and personally invested in his patients."
Posted by Greg O'Keeffe, Aortic Valve, Valve Replacement, Median Sternotomy, Root Replacement, 05/20/2008
"This is our second major surgery with Dr. Stewart. He is a very dedicated surgeon to his patients and works tirelessly to get the best results for them. He is very confident in his ability and from our experience he backs that up with his excellent surgical performance. He takes the time to really listen to patient and families questions and concerns. "
Posted by Phillip Tennant, Aortic Valve, Valve Replacement, Root Replacement, David Procedure, 09/28/2009
"This guy is off the charts. Totally competent and gives you all alternatives."
Posted by Richard Curreri, Aortic Valve, Root Replacement, 03/24/2009
> About this profile
Thanks to a verified patient recommendation, this surgeon has been included in our Surgeon Finder as an "Unregistered Surgeon". This surgeon does not have any association with this website, its educational efforts or its patient-advocacy initiatives. To see a list of "Registered Surgeons", please
click here.
> Search again