Medical Tourism Update: Ros Travels To India For Mitral Valve Repair
By Adam Pick on May 27, 2010
In a very short time, Heart Valve Journals has become an online epicenter of patient-to-patient communication specific to heart valve surgery. Using this free Internet tool, patients can share their experiences while engaging in meaningful discussions with other patients around the world.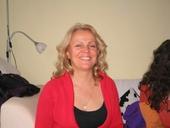 Ros Hernmarck – Mitral Valve Repair Patient
Recently, I clicked upon the interesting journal of Ros Hernmarck. Up until a few days ago, Ros suffered from symptoms tied to her severe mitral regurgitation diagnosis.
Considering Ros was placed on an 18-week waiting list in the United Kingdom, she looked for surgical options. One of those options was private treatment in the UK. However, as Ros notes in her journal, "Private treatment in the UK is around 50,000-60,000 pounds." (That's about $90,000 United States dollars.)
After watching a video about Robin Steel's mitral valve repair in India (provided below), Ros became intrigued by the possibility of having her heart valve operation in India.
As she wrote on April 26, 2010, "After a lot of internet research, I have decided to go for Doctor Vivek Jawali at Fortis Hospital in Bangalore, INDIA! He has pioneered minimally invasive, mitral valve operations in India and comes highly recommended at a fraction of the cost of private treatment over here. I am now what they call a Medical Tourist. FYI, Fortis Hospital is one of the 10 top internationally recommended hospitals. About 50% of their patients are Americans.
I am thrilled to report that on May 24, 2010, Ros had a successful mitral valve repair. It appears that Dr. Jawali performed the procedure via thoractomy.
To learn more about Ros and her mitral valve surgery in India, please visit her journal!
Keep on tickin' Ros!
Adam
Adam's Newest Blogs
Adam's Newest Posts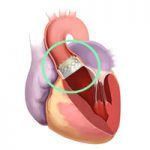 "What Happens to Aortic Valve Debris During TAVR?" asks Shripad Learn More.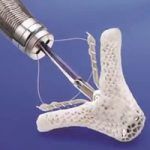 New MitraClip Research Is A "Game Changer" for Patients! Learn More.