"How Many Ross Procedures Each Year?" Asks Evelyn
By Adam Pick on September 13, 2009
I just received a question about the Ross Procedure for aortic valve replacement from Evelyn.
She writes, "Adam – The stenosis in my aortic valve is getting worse and I'm starting to feel the symptoms. My valve has been upgraded to severe stenosis from moderate status and it looks like surgery is in my future. I'm investigating my options and considering the Ross Procedure. By chance, do you know how many Ross Procedures are performed each year? Thanks, Evelyn"
Evelyn raises a great question. In fact, when I first learned of the Ross Procedure, as an alternative to traditional approaches, I thought to myself, "Sound goods. But, what is the surgical success rate of the Ross Procedure? And… How many of those procedures have been done?"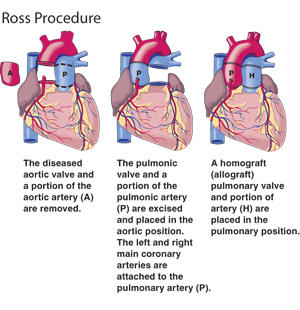 In talking with Dr. Vaughn Starnes (my surgeon), Dr. Donald Ross (the inventor of the procedure) and doing my own research, I learned that the Ross Procedure is definitely NOT performed as frequently as bioprosthetic and mechanical valve replacements. In fact, several surgeons do not favor the procedure as it requires a double valve replacement – the pulmonary valve is replaced with a homograft.
However, the more I learned about the Ross Procedure, its patient advantages, the surgical statistics of the Ross Procedure and Dr. Starnes' familiarity with the procedure (he had performed over 200 Ross Procedures at the time), this option made sense for me. Three years later… I'm doing great.
Now, specific to Evelyn's question…
I did some digging on the topic and learned very little as to "How Many Ross Procedures occur annually?" Then, I came across a recent reference from Cryolife, a heart valve manufacturer, which suggests that 1,500 Ross Procedures are performed annually on a global basis.
That number seems very appropriate if you do a quick estimate… Consider that the American Heart Association suggests that 18,000 aortic valve replacements were performed in the United States during 2007. Then, estimate what percent of those surgeries are Ross Procedures. My gut tells me it's a very low percentage. Maybe it's 5%. So, if you do the math, about 1,000 Ross Procedures are performed each year in the United States. Then, to account for the rest of the world, I would estimate another 500. Again, this is just a rough, quick estimate.
Well, I hope that helps Evelyn and you learn more about the number of Ross Procedures performed each year.
Keep on tickin!
Adam
Adam's Newest Blogs
Adam's Newest Posts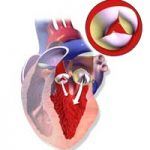 Surgeon Q&A: What Should Patients Know About Aortic Regurgitation? Learn More.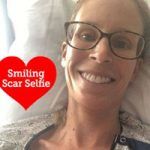 Sara Educates & Inspires 38,443 People About Heart Valve Surgery! Learn More.