Nancy Considers Risks Of Coumadin Therapy
By Adam Pick on June 18, 2008
For most patients, the process of selecting a replacement heart valve can be tricky. These days, there are several options to consider. Plus, we can be influenced and (quite frankly) confused by friends, family members, nurses, cardiologists and surgeons who maintain their own opinions about tissue valves and mechanical valves.
One of the big considerations specific to mechanical heart valve replacements is the use of blood thinners (e.g. Coumadin) to prevent clotting. Patients have different thoughts on Coumadin therapy and its impact on their lives. Some patients feel that using Coumadin is simply "no big deal." Others find the ongoing use of Coumadin to be burdensome and, at times, problematic.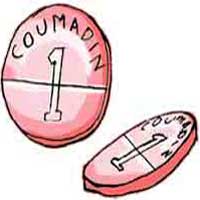 Recently, I exchanged emails with Nancy from Montana. In her latest email, Nancy identified some interesting thoughts and research about Coumadin. I'm not sure I agree with all of her data (considering I know many patients to live wonderful, long lives on Coumadin), but I thought you might like to hear Nancy's ideas as she prepares for valve surgery. (With her approval, I am posting her email below.)
Dear Adam,
I am still gathering information on mechanical heart valves and Coumadin. I believe the big risk with the mechanical heart valve is being on Coumadin. I have heard that an individual's bleeding risk can increase 1-2% per year while on coumadin therapy. So, considering I'll be 51 at the time of my surgery, I could be on Coumadin for 30+ years. That means my risk from bleeding / stroke could greatly increase during my life.
My surgeon doesn't seem to think that the FDA clinical trials for Plavix and aspirin are going to work. Evidently there were recent, European trials to determine the optimum INR levels. The levels were determined to be higher than what the current FDA guidelines suggest. My cardiologist, my surgeon and my doctor all talked me out of being in the FDA clinical trials due to the high risk of stroke.
I think I have the facts right but I have been looking at so much data on the internet. I could be confused. I plan to start a major binder with fact sheets so I can keep everything straight.
So you know, I have to have part of my aorta replaced because of dilation. I believe that the surgeon told me that the tubing would not require Coumadin. I want to verify with him again that the aorta replacement would not prohibit me from having an aortic tissue valve replacement at some time in the future.
I am leaning toward having the pericardial valve (cow valve replacement) and then having a valve reoperation later in life. By having to make a decision down the road, I can take advantage of what new technology is available then. If I go with the mechanical valve, I may not have the option to change valves later because it will still be working. Plus, my insurance may not pay for a switch-out operation.
Again, I am still doing more research. At first, I thought "no way" would I have another operation. However, as I research more, I find that the reoperation only has approx 5% risk when you are in your 70's and I might have a higher risk by being on Coumadin for 20+ years.
These are very tough decisions. I look forward to receiving your book and reading about the surgery.
Nancy
(Billings, Montana)
If you have any ideas or research that you would like to share with Nancy about mechanical heart valves and/or Coumadin, please "Leave A Reply" below.
Keep on tickin!
Adam
Adam's Newest Blogs
Adam's Newest Posts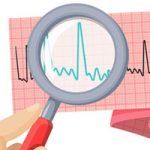 "How Do I Know When My AFib Is Gone After Heart Surgery?" asks Linda Learn More.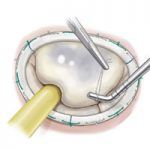 New Findings: Mitral Valve Repair Restores Normal Life Expectancy! Learn More.