Cow Valve Replacement Surgery – Bovine Valves
By Adam Pick on August 23, 2007
I will never forget my first interview with a heart surgeon.
My cardiologists – Dr. Wyman and Dr. Chaikin – had already confirmed that my aortic valve was suffering from severe stenosis and regurgitation. As they both told me, I needed a new valve and I needed it soon.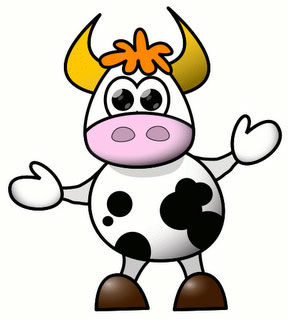 That first, surgical interview I held was with Dr. Alfredo Trento, the Director of Cardiothoracic Surgery at Cedars-Sinai Medical Hospital in Los Angeles, California.
Dr. Trento's office was six stories up and looked across the Hollywood Hills. It was quite impressive.
"I've looked at your film Adam," Dr. Trento said as he sat down in his leather chair, "You definitely need a new valve." He continued, "Now you have some options. You can select a pig valve. You can select a cow valve. You can select an artificial or mechanical valve. Or, you can opt for your own valve using the Ross Procedure."
I'll never forget that moment. I gazed over at my mom who was sitting two feet away from me. "A pig valve? A cow valve?" I questioned Dr. Trento, "You mean I could have a cow valve used to replace my diseased aortic valve?"
Cow Valve Replacements Explained by Dr. Trento
Dr. Trento went on to explain that cow valves have been used for many years as valve replacements. By some, strange twist of evolutionary coincidence, our valves and cow valves are similar in tissue physiology. That makes them a frequent choice for heart valve replacement.
Although I opted for a different surgical approach – I underwent the Ross Procedure – I was always curious to know more about bovine valves and who manufactures them. It is quite an odd curiosity, I admit, but it exists. Plus, I needed to better research cow valves for my book.
First off, you should know that bovine valves are chemically treated for transplantation from the animal to the human patient. The human body typically responds positively to this procedure because of the similarities in tissue composition.
Second, unlike a pig valve replacement, a bovine valve uses the tissue of the cow's heart NOT the actual structure. I better understood this when I visited Edwards Lifesciences for a heart valve manufacturing tour. Essentially, the cow valve results from a sophisticated manufacturing process in which the pericardial sack

(the tough tissue sac that surrounds the heart of a cow)

is collected and then processed into proper shape. Very, very, very, very interesting, right?
The disadvantage, however, is that the animal valve is not as durable as a human valve (given the lifespan of a cow) and is often more susceptible to calcification on the valve leaflets following a heart valve replacement operation.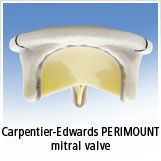 Reports suggest that the average lifetime of a cow valve replacement is about 10 to 15 years. Although some research suggests that cow valve replacements may last over 20 years. Therefore, younger patients opting to have cow valve replacement surgery may need to have a re-operation at a future time.
I hope this helps better explain cow valve replacement surgery and bovine valve replacement surgery.
Keep on tickin!
Adam
Adam's Newest Blogs
Adam's Newest Posts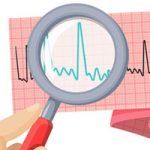 "How Do I Know When My AFib Is Gone After Heart Surgery?" asks Linda Learn More.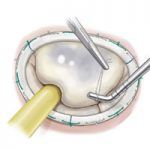 New Findings: Mitral Valve Repair Restores Normal Life Expectancy! Learn More.