Calcified Heart Valves Vs. Normal Heart Valves
By Adam Pick on October 18, 2008
Are you like me?
When I was diagnosed with severe heart valve disease, I wanted to learn as much as I could about aortic stenosis (my valve disorder), aortic valve surgery and the recovery from open heart surgery.
Specifically, during my second-opinion with Dr. Chaikin, I learned that my heart valve leaflets had narrowed due to the calcification of my bicuspid aortic valve. As a result, blood flow through my heart was compromised which caused my heart to enlarge. This was a dangerous precursor to congestive heart failure. Although I was asymptomatic, I was not in good health.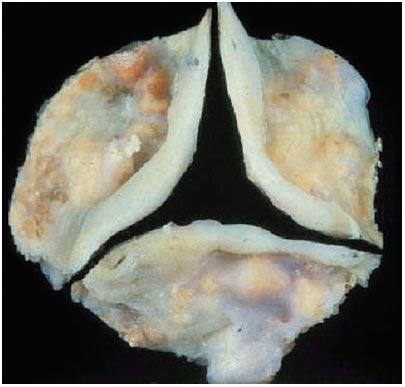 Calcified Aortic Heart Valve
Anyways… I was just doing some research on heart valves when I came across this incredible picture of an aortic valve that suffers from aortic stenosis due to calcification. As many of you enjoy learning about the anatomy of your heart and heart valves, I decided to post the picture (above) for your review. If you look real close, you can see actually the calcium deposits on each of the three heart valve flaps. Pretty interesting, right?
I also thought you might like to see a picture of a normal heart valve. That said, here are two pictures of an aortic valve and a tricuspid valve. These valves do not have any form of disease (calcification, prolapse, infection).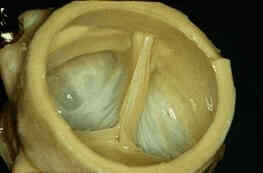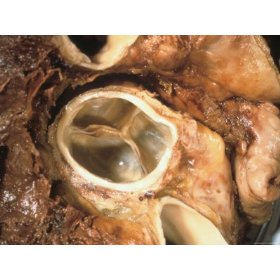 I hope these pictures help you visualize the difference between calcified and normal heart valves.
Keep on tickin!
Adam
Adam's Newest Blogs
Adam's Newest Posts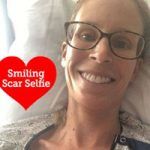 Sara Educates & Inspires 38,443 People About Heart Valve Surgery! Learn More.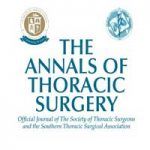 New Study: Heart Surgery Not Linked to Memory Decline Learn More.