Our Own, Leslie Lafayette, Becomes A TV Star After Mitral Valve Repair (VIDEO)
As many of you have read in past blogs, Leslie Lafayette had mitral valve repair using the Da Vinci Surgical Robot a few weeks ago. Doctor Richard Shemin from UCLA was her cardiac surgeon.
While her surgery had some complications, Leslie's great attitude is accelerating her recovery. Now… For the fun news!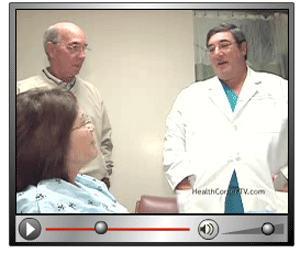 Leslie's heart surgery story was documented by Lifetime Television. The story aired on Sunday, February 24th and has already been posted on the Internet.
If you are interested to see the video documentary of Leslie's minimally invasive mitral valve repair, please click here or simply click the image above.
Keep on tickin!