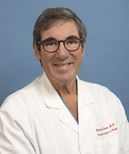 Dr. Richard Shemin
Dr. Richard Shemin

Heart Surgeon

UCLA Medical Center
100 UCLA Medical Plaza, #225
Los Angeles , CA 90095
About Dr. Richard Shemin,
Heart
Valve

Surgeon

Hello! My name is Dr. Richard Shemin and I am a cardiac surgeon having graduated from Boston University School of Medicine in 1974. To date, I have performed approximately 10,000 cardiac surgeries, of which 7,000 involved heart valve procedures. I regularly perform surgery at hospitals including UCLA Medical Center, Santa Monica UCLA, and St. John's Hospital. Read more...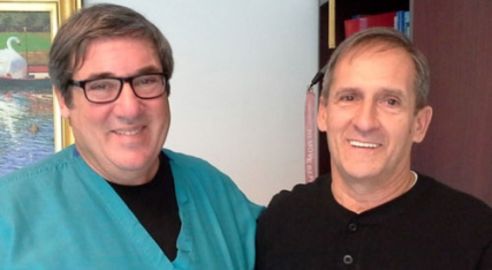 51 Patient Reviews for
Dr. Shemin

"Dr. Richard Shemin is a warm and caring physician who is always available for questions and follow up."
-- Leslie Lafayette, Mitral Valve, Valve Repair, Robotic Surgery, 01/23/2008

"The GOAT (Greatest Of All Time)!!!
Dr Shemin is one of the most amazing surgeons in the world… From the moment I met him at our initial consultation, to the time I saw him today (eight weeks after my surgery), I have never felt more "protected".
I wanted to see him today to thank him. He opened up a few minutes this morning for me to visit. He was so kind! I gave him feedback on my experience, and he really inspired me with his vision and how he helps people live their lives.
It's hard to put into words other than to say I would and did trust Dr. Shemin with my life and the lives of anyone who is important to me. He is nothing short of brilliant in every way!"
-- Jeffrey Pofsky, Aortic Valve, Valve Replacement, Mini Sternotomy, 11/28/2022

> See 50 more patient testimonials
My Specialities &
Clinical Interests
My heart surgery specialties include:
da Vinci Robotic/Minimally Invasive Mitral Valve Repair and Replacement
Minimally Invasive Aortic Valve Repair and Replacement
Ascending Aortic Aneurysm, Aortic Arch and Aortic Root Repair and Replacement
In addition, I have research and clinical interests specific to:
Transcatheter aortic valve replacement (TAVR) procedure
Quality outcomes and patient saftey in cardiothoracic surgery
Tissue engineering and stem cell research
Education, Training & Certificates
Dr. Richard Shemin, heart surgeon, graduated from Boston University School of Medicine in 1974.
After medical school, Dr. Shemin was trained in surgery at the Peter Bent Brigham Hospital and was a Clinical Associate in Cardiac Surgery at the National Heart, Lung and Blood Institute of the National Institutes of Health.
Dr. Shemin received his training in cardiothoracic surgery at New York University Medical Center and is a certified diplomate of the American Board of Thoracic Surgery. Currently, Dr. Shemin is a Director of the American Board of Thoracic Surgery.
He returned to Harvard Medical School and the Brigham and Women's Hospital in 1982. After receiving training in Heart transplantation at Stanford he helped lead the team at the Brigham to perform the first heart transplant in New England in 1984.
In 1997 he was named Vice Chairman, Division of Surgery, Boston University School of Medicine. In 2000 he was named co-director of the newly formed Cardiovascular Center at Boston Medical Center.
Dr. Shemin joined UCLA in 2007 as Vice Chairman of the Department of Surgery, Chief of the Division of Cardiothoracic Surgery, Chairman of Cardiothoracic Surgery at Ronald Reagan UCLA Medical Center, Co-Director of the UCLA Cardiovascular Center and Professor of Surgery at the David Geffen School of Medicine at UCLA. He is regarded as one of the country's leading cardiothoracic surgeons with a national reputation performing valvular repair and minimally invasive robotic surgery.
Under Dr. Shemin's leadership, UCLA Health has received the Mitral Valve Repair Reference Center Award from the American Heart Association and the Mitral Foundation for a demonstrated record of superior clinical outcomes resulting from evidence-based, guideline-directed care and high volume in mitral valve repair for degenerative mitral valve regurgitation.
Schedule Appointment

with Dr. Richard Shemin, MD

To schedule an appointment with Dr. Shemin, you can:
Call

(310) 943-1058

right now
Request an appointment by clicking here.
The office of Dr. Shemin is located at 100 UCLA Medical Plaza, #225, Los Angeles , CA 90095. To get driving directions to this office, please click the map below.
> Click for driving directions to Dr. Shemin's office.
News & Online References Featuring Dr. Richard Shemin
Here is the latest news featuring Dr. Richard Shemin:
Page last updated: January 25, 2023