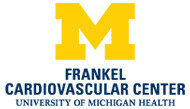 University of Michigan Health
University of Michigan Health
University of Michigan Health
1425 E. Ann St.,
Ann Arbor, MI 48109
University of Michigan Health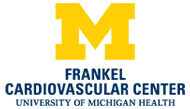 The University of Michigan Frankel Cardiovascular Center's heart valve program features an expert, multidisciplinary team of cardiologists, cardiac surgeons and radiologists working together to provide innovative treatments to patients with heart valve disorders. We specialize in managing the most complex cases, and our services include all possible treatments for these disorders, including comprehensive management of aortic, mitral and tricuspid valve disease.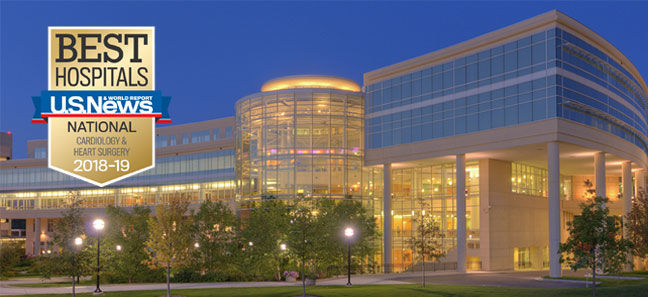 The Frankel Cardiovascular Center's commitment to research is an important differentiator that allows researchers to contribute to the global body of cardiovascular research and ensures patients have access to the latest cardiovascular clinical trials and therapies.
Over 1,300 TAVR Procedures & Counting...
U-M Frankel Cardiovascular Center offers patients all available aortic valve replacement (TAVR) options and recently celebrated performing its 1300th TAVR procedure—the most in Michigan. In addition, our mitral valve specialists have successfully repaired thousands of mitral valves, which translates into many times the national average per year per surgeon. This high volume translates to extensive experience in the operating room and better outcomes for our patients.
Meet Our Heart Valve Specialists
University of Michigan Health has assembled a special team of heart valve specialists that are committed to getting patients the best results. Our team consists of many leading surgeons and cardiologists that you can learn more about by clicking the links below:
Our Patients Say

I am convinced that seeking Dr. Bolling out was the best decision I made with regard to my mitral valve ... Read more.
Clinical References For Our Patients
To help you learn more about University of Michigan Health, here are references for you:
Schedule Appointment
To schedule an appointment, you can:
Call (734) 415-8769 right now
Our hospital is located at 1425 E. Ann St., Ann Arbor, MI 48109. For driving directions to this office, please click the map below.
> Click for driving directions.