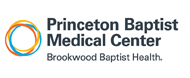 Structural Heart & Valve Center at Princeton Baptist
Structural Heart & Valve Center at Princeton Baptist
Structural Heart & Valve Center at Princeton Baptist
701 Princeton Avenue SW,
Birmingham, Alabama 35211
(205) 379-7009
Structural Heart & Valve Center at Princeton Baptist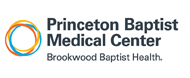 The Structural Heart and Valve Center at Princeton Baptist delivers a highly-personalized, innovative approach to treating heart valve disease and structural heart conditions. Structural heart and valve disease can be scary. But cutting-edge treatment options at Princeton Baptist mean a healthier heart is within reach. From a better quality of life and reduced symptoms, to a potentially longer life, and less work for your heart muscle – you have everything to gain.
Learn more.
Our Collaborative Heart Team
Structural heart and valve decision-making is often highly complex requiring close collaboration between our imaging specialists, structural interventionalists and cardiac surgeons – also known as a 'heart team' approach.
Heart Team specialists meet with patients during clinic visits to develop a patient-centered, comprehensive plan. In addition to the heart team, patients receive ongoing education and access to a nurse before, during and after procedures.
The team is comprised of highly-trained specialists from multiple heart and vascular specialties at Princeton Baptist including specialists from Cardiology P.C. and Southern Anesthesia Management.
Meet Our Heart Valve Specialists
Structural Heart & Valve Center at Princeton Baptist has assembled a special team of heart valve specialists that are committed to getting patients the best results. Our team consists of many leading surgeons and cardiologists that you can learn more about by clicking the links below:
Our Patients Say
"My mitral valve was repaired. I was released three days later. My level of care during hospitalization at Princeton Baptist was excellent!" -- Avery Clenney, robotic mitral valve repair ... Read more.
"I felt bad. I couldn't hunt. I couldn't farm. I couldn't walk on the treadmill. When I woke up, I knew everything would be okay. I felt no pain. I don't have any problems doing whatever I want to do. ... Read more.
"Before my procedure, I could hardly walk to my mailbox and back. I was constantly in the hospital. My heart rate was so high. I could no longer garden. I had a leaky heart valve. After my procedure, I can ... Read more.
Clinical References For Our Patients
To help you learn more about Structural Heart & Valve Center at Princeton Baptist, here are references for you:
Schedule Appointment
To schedule an appointment, you can:
Call (205) 379-7009 right now
Request an appointment by clicking here.
Our hospital is located at 701 Princeton Avenue SW, Birmingham, Alabama. For driving directions to this office, please click the map below.
> Click for driving directions.