Email Bag: "What About Stroke Risk, TAVR and Age?" asks Jeff
Written By: Adam Pick, Patient Advocate, Author & Website Founder
Published: August 16, 2022
As a follow-up to our recent post about stroke risk, transcatheter aortic valve replacement (TAVR) and cerebral protection, I just received an interesting question from Jeff.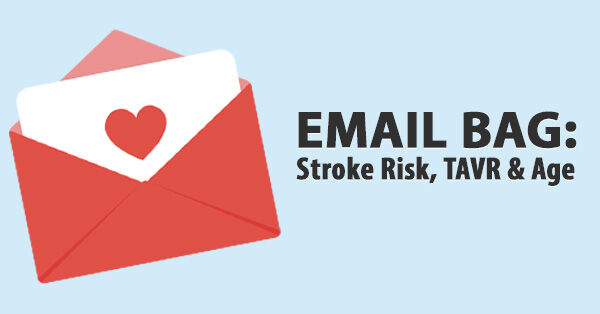 Jeff asked me, "Hi Adam – I am curious if there is a correlation between age and stroke risk when having a TAVR procedure. My father and father in-law both had TAVR procedures within 6 months of each other. They were 89 and 91 respectively. Both sustained transient ischemic attacks (TIAs) within a few weeks following the procedure. My father sustained several TIAs which eventually effected his ability to swallow which resulted in his recent passing. My father in-law is now doing well. Before this article, we were feeling this was not coincidental and this confirmed our suspicions. At no time did either doctor mention inherent stroke risks with TAVR. Thanks for your diligent work in this field which has shed so much light for so many people."
To provide Jeff an expert response, I contacted Dr. Isaac George, a leading cardiac surgeon at NewYork-Presbyterian Hospital who has performed over 6,000 TAVRs.  You may have seen Dr. George in our new video, "Stroke Risk Prevention for TAVR".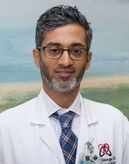 Dr. Isaac George (TAVR Expert)
Here is the response from Dr. George:

"Hi Jeff – Yes, I am sure there is some generalized risk of stroke that increases with age. It's not very specific and is due to aging (ie the same risk that is conveyed when saying an older person has a higher risk of coronary artery disease or valve disease). The more specific factors are things such as degree of valve calcium, calcium in the aorta or arch vessels, or specific procedural things such as balloon dilatation. Aortic stenosis inherently confers a risk of stroke because it is calcium formation on the aortic valve, and any intervention (surgery or TAVR) will always have a risk of stroke by nature of the disease and location. Hope that helps!"


Many thanks to Jeff for his question and Dr. George for his quick response! We hope this helps all the patients in our community learn more about stroke risk, TAVR and age.
Click here to watch "Surgeon Insights: Stroke Risk Prevention for TAVR" with Dr. George. 
Keep on tickin!
Adam
Adam's Newest Blogs
Adam's Newest Posts