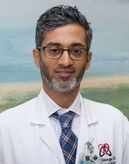 Dr. Isaac George
Dr. Isaac George

Heart Surgeon

Columbia University Medical Center
177 Fort Washington Avenue
New York City, NY 10032
About Dr. Isaac George,
Heart
Valve

Surgeon

Hello! My name is Dr. Isaac George and I am a cardiac surgeon having graduated from Duke University School of Medicine in 2001. To date, I have performed approximately over 10,000 cardiac surgeries, of which over 6,000 involved heart valve procedures. I regularly perform surgery at Columbia University Medical Center. Read more...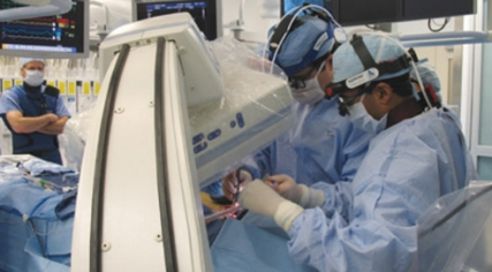 7 Patient Reviews for
Dr. George
"I am overwhelmed and still in disbelief how wonderful Dr. George and his staff were to me. I am alive because of Dr. George. I would not let anyone else touch me or treat me. He is the BEST!!!"
-- Patrick Purcell, Pulmonary Valve, 01/02/2020

"Dr. George is the kindest doctor that I ever met. He is so knowledgeable and professional and is a silent giant. When he told me that I had to have open heart surgery to replace my aortic valve, I was so scared being that I was 81 years old.
He assured me that he could do the surgery. He visited me every day in the hospital with his team and was so down to earth when they talked to me. It is now 4 months after the surgery and I'm able to walk 5,000 steps. I'm on my way to doing everything I used to do. Dr. George saved my life and I will be forever grateful to him."
-- Rita Guarracina, Aortic Valve, Valve Replacement, 12/18/2019

> See 5 more patient testimonials
My Specialities &
Clinical Interests
My heart surgery specialties include:
Valve Surgery: Aortic, Mitral, and Tricuspid Repair and Replacement (Standard and Minimally Invasive), Transcatheter Valve Surgery (TAVR): Percutaneous, TransAortic, Transapical Approach for Aortic and Mitral valve disease
Aortic Aneurysm Surgery: Aortic Root, Aortic Arch, and Endovascular Hybrid Thoracic Aortic Stenting
Hybrid Surgery: Valve+PCI, Robotic MIDCAB+PCI, Complex Reoperative Valve+PCI
In addition, I have research and clinical interests specific to:
Myostatin Dependent Regulation of Cardiomyocyte Growth and Atrophy Signaling
TGF-Beta regulation and Signaling in Patients with Non-Syndromic Aortic Aneurysms
Mechanisms of valve calcification in Surgical versus Transcatheter Valve Replacement
Education, Training & Certificates
Dr. Isaac George, heart surgeon, graduated from Duke University School of Medicine in 2001.
After medical school, Dr. George completed an extensive 10-year training program in surgery, cardiac surgery and interventional cardiology. From 2001 to 2008, Dr. George completed an Internship, a General Surgery Residency, and a Cardiothoracic Surgery Residency at New York Presbyterian Hospital - Columbia University Medical Center in New York.
Then, Dr. George was a Post-Doctoral Clinical Fellow in Cardiothoracic Surgery and a Fellow in Cardiothoracic Surgery at New York Presbyterian Hospital - Columbia University Medical Center from 2008 to 2010. To broaden his cardiac specialties, Dr. George completed a Ventricular Assist Device/Cardiac Transplant Fellowship, Minimally Invasive Cardiac Surgery, in 2011, and an Interventional Cardiology / Hybrid Cardiac Surgery Fellowship at New York Presbyterian Hospital - Columbia in 2012.
In July, 2012, Dr. George became an Assistant Professor of Surgery and later an Assistant Professor of Medicine. In 2019, Dr. George was promoted to Associate Professor of Surgery.
Dr. George is board certified by the American Board of Surgery and the American Board of Thoracic Surgery.
During his career, Dr. George has received numerous honors and awards including:
* Duke University Comprehensive Cancer Center Fellowship * Pi Tau Sigma, Mechanical Engineering Honor Society * New Era Cardiac Surgery Conference Scholarship (2004) * Blakemore Award - Best Resident Research Award, Columbia University- College of Physicians and Surgeons (2006, 2007, 2008)
Schedule Appointment

with Dr. Isaac George, MD

To schedule an appointment with Dr. George, you can:
Call

(516) 259-6953

right now
Request an appointment by clicking here.
The office of Dr. George is located at 177 Fort Washington Avenue, New York City, NY 10032. To get driving directions to this office, please click the map below.
> Click for driving directions to Dr. George's office.
Watch Educational Video with Dr. Isaac George
Learn about heart valve surgery from Dr. George in this video:
Stroke Risk & Transcatheter Aortic Valve Replacement (TAVR) with Dr. Isaac George
News & Online References Featuring Dr. Isaac George
Here is the latest news featuring Dr. Isaac George:
Page last updated: July 25, 2022