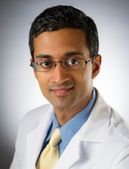 Dr. Isaac George
Dr. Isaac George

Heart Surgeon

Columbia University Medical Center
177 Fort Washington Avenue
New York City, NY
(866) 306-7485
About Dr. Isaac George,
Heart
Valve

Surgeon

Hello! My name is Dr. Isaac George and I am a cardiac surgeon having graduated from Duke University School of Medicine in 2001. To date, I have performed approximately 1,500 cardiac surgeries, of which 1,100 involved heart valve procedures. I regularly perform surgery at Columbia University Medical Center. Read more...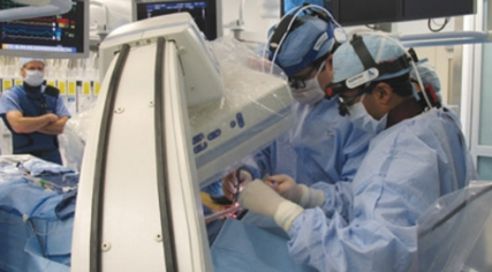 3 Patient Reviews for
Dr. George
"Dr. George performed a mitral valve replacement, atrial ablation and a Maze procedure. He and his staff were always available to answer questions. He has been a pioneer in using new technologies in cardiac surgery.
Five months later I was able to climb 625 steps to the top of a church tower in Florence, Italy."
-- Ellen Wolk, Mitral Valve, Valve Replacement, Maze Procedure, 04/11/2018

"I was experiencing some bleeding issues and was scheduled for a diagnostic double-balloon enteroscopy at Columbia University Medical Center. I came to the hospital to do some pre-testing prior to my enteroscopy which revealed that I had a life-threatening condition called aortic stenosis which needed to be treated immediately.
After meeting Dr. Isaac George, who explained to everything to me, I felt very comfortable. He was very calm, extremely patient as he answered all of my questions. The recuperation from surgery took a little bit of time, but following the surgery, I immediately felt better and eight months later I felt great.
Mary thanks Dr. George!"
-- Mary Fernandez, Aortic Valve, Valve Replacement, 06/25/2013

> See 1 more patient testimonials
My Specialities &
Clinical Interests
My heart surgery specialties include:
Valve Surgery: Aortic, Mitral, and Tricuspid Repair and Replacement (Standard and Minimally Invasive), Transcatheter Valve Surgery (TAVR): Percutaneous, TransAortic, Transapical Approach for Aortic and Mitral valve disease
Aortic Aneurysm Surgery: Aortic Root, Aortic Arch, and Endovascular Hybrid Thoracic Aortic Stenting
Hybrid Surgery: Valve+PCI, Robotic MIDCAB+PCI, Complex Reoperative Valve+PCI
In addition, I have research and clinical interests specific to:
Myostatin Dependent Regulation of Cardiomyocyte Growth and Atrophy Signaling
TGF-Beta regulation and Signaling in Patients with Non-Syndromic Aortic Aneurysms
Mechanisms of valve calcification in Surgical versus Transcatheter Valve Replacement
Education, Training & Certificates
Dr. Isaac George, heart surgeon, graduated from Duke University School of Medicine in 2001.
After medial school, Dr. George completed an extensive 10-year training program in surgery, cardiac surgery and interventional cardiology. From 2001 to 2008, Dr. George completed an Internship, a General Surgery Residency, and a Cardiothoracic Surgery Residency at New York Presbyterian Hospital - Columbia University Medical Center in New York.
Then, Dr. George was a Post-Doctoral Clinical Fellow in Cardiothoracic Surgery and a Fellow in Cardiothoracic Surgery at New York Presbyterian Hospital - Columbia University Medical Center from 2008 to 2010. To broaden his cardiac specialties, Dr. George completed a Ventricular Assist Device/Cardiac Transplant Fellowship, Minimally Invasive Cardiac Surgery, in 2011, and an Interventional Cardiology / Hybrid Cardiac Surgery Fellowship at New York Presbyterian Hospital - Columbia in 2012.
Dr. George is board certified by the American Board of Surgery and the American Board of Thoracic Surgery.
During his career, Dr. George has received numerous honors and awards including:
* Duke University Comprehensive Cancer Center Fellowship * Pi Tau Sigma, Mechanical Engineering Honor Society * New Era Cardiac Surgery Conference Scholarship (2004) * Blakemore Award - Best Resident Research Award, Columbia University- College of Physicians and Surgeons (2006, 2007, 2008)
Schedule Appointment

with Dr. George

To schedule an appointment with Dr. George, you can:
Call

(866) 306-7485

right now
Request an appointment by clicking here.
The office of Dr. George is located at 177 Fort Washington Avenue, New York City, NY 10032. To get driving directions to this office, please click the map below.
> Click for driving directions to Dr. George's office.