Penn Medicine Heart and Vascular Center Joins HeartValveSurgery.com!
By Adam Pick on December 18, 2020
I am very excited to announce that Penn Medicine Heart and Vascular Center just became a new sponsor of HeartValveSurgery.com!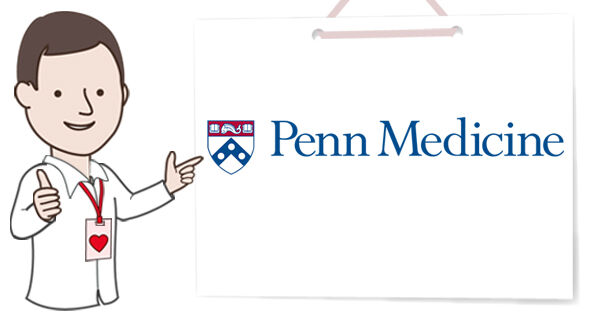 Penn Medicine Heart and Vascular Center, which has two locations in Philadelphia, Pennsylvania, has a unique approach to heart valve surgery emphasizing shared decision-making with patients and collaboration with a multidisciplinary team of clinicians. This partnership results in finding the best option that meets the goals of each patient.
As you may already know, Penn Medicine has a long history specific to heart valve therapy and research, including participation in clinical trials that led to several FDA approvals for minimally-invasive devices.
In fact, Penn Medicine was one of the earliest cardiac centers selected for clinical trials that led to the FDA approval of transcatheter aortic valve replacement (TAVR). Today, Penn Medicine is at the forefront of open-surgery, catheter-based, and minimally-invasive treatments for complex valve disease.
Penn Medicine Microsite Launches at HeartValveSurgery.com
To help educate the patients at HeartValveSurgery.com about Penn Medicine and their approach to all forms of aortic, mitral, tricuspid and pulmonary valve therapies, we just launched a new Penn Medicine microsite at this link.
Many Thanks Penn Medicine!
On behalf of our patient and caregiver community, many thanks to the entire Penn Medicine team for supporting this website, our community and our educational initiatives!
A special thanks goes out to Dr. Michael Acker, Dr. Joseph Bavaria, Dr. Nimesh Desai, Dr. Wilson Szeto, and Dr. Pavan Atluri!
Keep on tickin!
Adam
Adam's Newest Blogs
Adam's Newest Posts