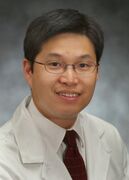 Dr. Wilson Szeto
Dr. Wilson Szeto

Heart Surgeon

Penn Presbyterian Medical Center
51 North 39th Street, Heart and Vascular Pavilion, 2nd Floor
Philadelphia, PA 19104
About Dr. Wilson Szeto,
Heart
Valve

Surgeon

Hello! My name is Dr. Wilson Szeto and I am a cardiac surgeon having graduated from Medical College of Virginia in 1996. To date, I have performed approximately 5,000 cardiac surgeries, of which 2,500 involved heart valve procedures. I regularly perform surgery at hospitals including Penn Presbyterian Medical Center and Hospital of the University of Pennsylvania. Read more...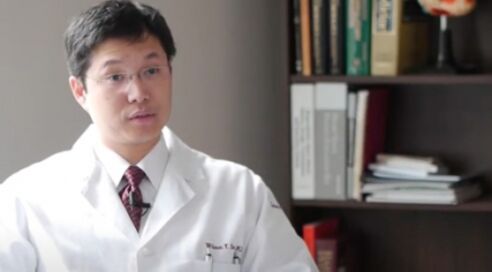 2 Patient Reviews for
Dr. Szeto
"Dr. Szeto is hands-down the best heart surgeon on the east coast. Every time you get to talk with him, his professionalism and confidence assures you that you're going to be just fine!"
-- Kenneth Grogan, Pulmonary Valve, 11/19/2020

"Dr. Szeto was very personable and able to discus complex medical issues in a manner I could understand."
-- Todd Miller, Aortic Valve, Valve Replacement, Mini Sternotomy, 12/07/2011

My Specialities &
Clinical Interests
My heart surgery specialties include:
Valve-sparing aortic root replacement
Minimally invasive complex aortic valve repair, including bicuspid aortic valve, and mitral valve repair
Transcatheter aortic, mitral, and tricuspid valve repair and replacement technology (TAVR, TMVr/R, TTVR)
In addition, I have research and clinical interests specific to:
Thoracic endovascular aortic repair including branched aortic arch endografts
Transcatheter aortic valve replacement
Catheter-based novel technology in mitral and tricuspid valve repair and replacement (early feasibility study and IDE clinical trials)
Education, Training & Certificates
Dr. Wilson Szeto, heart surgeon, graduated from Medical College of Virginia in 1996.
After medical school, Dr. Szeto completed a Post-Doctoral Research Fellowship in 2001, a General Surgery Residency in 2003 and a Cardiothoracic Residency in 2005, all at University of Pennsylvania. Dr. Szeto also complete an Aortic and Endovascular Fellowship at University of Pennsylvania in 2006.
Dr. Szeto is board certified by the American Board of Surgery and the American Board of Thoracic Surgery.
During his career, Dr. Szeto received several awards and special credentials including:
*Chief, Cardiovascular Surgery, Penn Presbyterian Medical Center
*Surgical Director, Transcatheter Cardio-Aortic Therapies
*Vice Chief, Clinical Operations and Quality, Division of Cardiovascular Surgery
*The Academy of Master Clinicians, Perelman School of Medicine at the University of Pennsylvania
*Chair, Council on Meetings and Education Operating Board, The Society of Thoracic Surgery
*Deputy Editor, Annals of Thoracic Surgery
*America's Top Doctors, 2013 – 2020
*Best Doctors in America, 2015 – 2020
*Philadelphia Magazine Top Docs, 2012 – 2020
Schedule Appointment

with Dr. Wilson Szeto, MD

To schedule an appointment with Dr. Szeto, you can:
Call

(888) 755-1652

right now
Request an appointment by clicking here.
The office of Dr. Szeto is located at 51 North 39th Street, Heart and Vascular Pavilion, 2nd Floor, Philadelphia, PA 19104. To get driving directions to this office, please click the map below.
> Click for driving directions to Dr. Szeto's office.
News & Online References Featuring Dr. Wilson Szeto
Here is the latest news featuring Dr. Wilson Szeto:
Page last updated: March 5, 2021