New Findings: Mitral Valve Repair Restores Normal Life Expectancy!
By Adam Pick on December 4, 2018
I don't know about you… But, when I was told that I needed heart surgery… One of my first questions was, "Will heart surgery compromise my expected 76.4 years here on Earth?"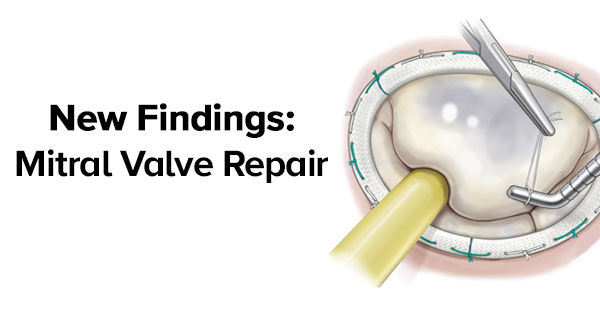 Well, I am excited to share that new research is showing wonderful, life-time results for patients with mitral valve regurgitation who have mitral valve repair procedures.
As we have discussed before… Mitral valve repair is the "gold standard" for treating diseased mitral valves. Unfortunately, despite the clear benefit of mitral valve repair, many eligible patients are untreated. In a recent discussion, I heard that only 8% of patients with mitral valve disease are treated — compared to 18% treatment for aortic stenosis.
In this new research – led by Dr. Tessa Watt and Dr. Steven Bolling – at the Frankel Cardiovascular Center at Michigan Medicine, the study aimed to determine if mitral valve repair restores patients to normal life expectancy, at any age of operation, by comparing long-term survival of a post-mitral valve repair patient cohort to the life expectancy of the general United States (U.S.) population.

Dr. Steven Bolling (Michigan Medicine)
This retrospective study investigated 1011 patients with degenerative mitral regurgitation who underwent isolated mitral valve repair between 2003 and 2017. Patients with a history of atrial fibrillation or prior cardiac surgery were excluded. Tests were used to compare life expectancy post-mitral valve repair to that of the general U.S. population across multiple decades of life.
Here's the great news… The results of the study showed that the life expectancy of mitral valve repair patients matched the average life expectancy at any age between 40-89. In the 20-39 year range, there were very few deaths limiting predictability, but survival also appears to be normative.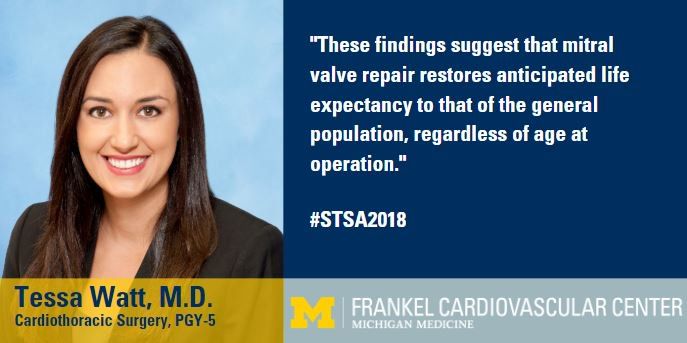 As Dr. Watt shared, "These findings suggest that mitral valve repair restores anticipated life expectancy to that of the general population, regardless of age at operation."  While the findings underscore the importance of repair for degenerative mitral disease, larger studies with longer-term follow-up are needed to reinforce this finding, particularly for younger patients.  So stay tuned!
Keep on tickin!
Adam

RAMES SINGH says

on December 5th, 2018 at 2:50 am
Thanks a million, Adam. I have had a Mitral Valve Replacement in January2014. I was expecting to die any time now, but you have encouraged me to think differently.