True or False: Cardiac Surgeons Perform At Least 37 Mitral Valve Repair Surgeries Each Year
By Adam Pick on October 11, 2011
As heart valve surgery is a very serious and very complex operation, I encourage all patients to interview and research their potential surgeons. Even with the known risks of heart valve surgery, you want to be 100% confident in your surgeon as you are being rolled into the operating room.
One of the key criteria for surgeon selection is experience. Specific to this point, I just learned a very interesting fact about the average yearly number of mitral valve repair surgeries performed by cardiac surgeons.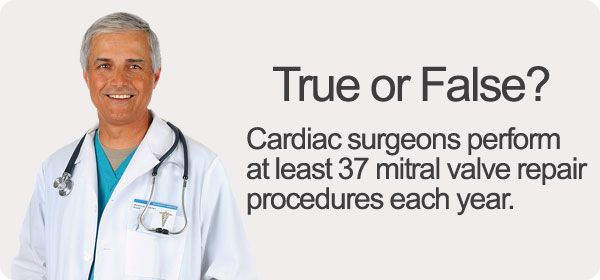 Well… What do you think?
If you said "True"… That's what I thought! I quickly did the math and, in my mind, it is completely logical that a surgeon, performing 1-2 procedures a day, would easily reach 37 mitral valve repairs during a twelve month period.
However, the data provided by The Society of Thoracic Surgeons (STS) indicates a "False" response is correct. As Dr. Michael Mack, the president of STS, recently reported, the mean number of mitral valve repair surgeries performed annually is only… five.
During this interview, Dr. Mack, who practices at The Heart Hospital in Plano, Texas, alludes to the research of Dr. Steven Bolling. In May, I was able to discuss that research with Steven Bolling, MD at the AATS meeting. In case you missed it, here's a great video in which Dr. Bolling, Director of the Mitral Valve Clinic at the University of Michigan, answers the question, "Is your surgeon likely to perform mitral valve repair surgery?"
Whether or not you got this trivia question right, I hope the information provided above supports you through the heart valve surgery process.
Keep on tickin!
Adam
Adam's Newest Blogs
Adam's Newest Posts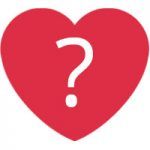 Doctor Q&A: "What Criteria Do Surgeons Use to Choose a Heart Valve Replacement?" asks Peter Learn More.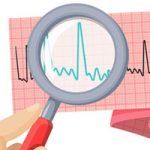 "How Do I Know When My AFib Is Gone After Heart Surgery?" asks Linda Learn More.