48 Hours After Heart Valve Surgery, Eric Proposes To Justine At The Cleveland Clinic!
By Adam Pick on December 20, 2012
Since launching this website 6 years ago, the patients within our community have touched, moved and inspired me with their extraordinary stories.
This time, Eric Rovin from Chicago, Illinois, has made me smile from ear-to-ear. So you know, Eric was recently diagnosed with severe aortic regurgitation resulting from a bicuspid aortic valve. As I read Eric's story, I could relate to much of what he shared. If you have yet to visit Eric's journal, click here.
Eric Rovin with Justine
Ready for the good news? Eric had a successful aortic valve surgery last Tuesday. Doctor Kenneth McCurry, from the Cleveland Clinic, was able to reconstruct Eric's valve using an aortic valve repair technique. Yeah!
Ready for the unexpected, amazing, fantastic, incredible news? Two days after the surgery — while in the hospital — Eric surprised his girlfriend by getting down on one knee and proposing marriage. As Justine, Eric's fiance, wrote in his journal:
Eric could move mountains if he wanted to. Today, Eric asked me to do a video recording of his stay in the hospital. He wanted me to video what his view was like while he moved to the couch for me to interview him. When I turned around, Eric was on one knee with a jewelry box in his hand. Two days after open heart surgery, Eric was on one knee proposing. Of course I said yes. He is my soulmate.
I don't know about you… But, this could be the best proposal story I have ever heard.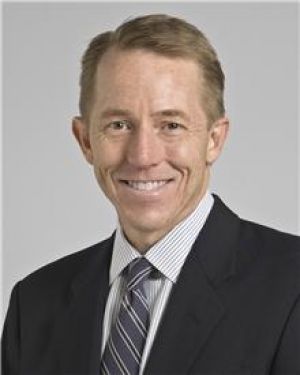 Dr. Kenneth McCurry – Eric's Heart Valve Surgeon
Congratulations to Eric and Justine on their engagement! And, many thanks to Dr. McCurry and the Cleveland Clinic for bringing these two together in the most heartfelt way!
Keep on tickin' Eric and Justine!
Adam

Ricky(a female) says

on December 20th, 2012 at 8:38 pm
Happy,HEALTHY ,Holidays and NEW YEARS!!! May everything you do go
easy.Happiness in starting your life's together. GOOD HEALTH TO YOU BOTH!!!


Shari Shoufler says

on December 21st, 2012 at 1:40 pm
Eric and Justine,
God bless you both. My husband and I had had a rough few years when he saw me through my open heart surgery two years ago. Our marriage is stronger today than ever! When you go through the experience of open heart surgery, your appreciation for your own life, and other's appreciation of you, really shines through. Health and happiness to you for many, many years to come!


Mary Kay Higgins says

on December 24th, 2012 at 3:36 pm
How wonderful that your touching story is covered so beautifully on this web page. And, as I shall be able to do in person very soon, I wish you many, many years of happiness (and snowboarding ) together!


imageryer.com says

on January 29th, 2014 at 1:43 pm
I am now not positive the place you are getting your information,
however great topic. I must spend a while learning much
more or understanding more. Thank you for fantastic info I was on the lookout for this
info for my mission.
My personal blog page concerning modern technology:
back pain remedies for women (imageryer.com)

Adam's Newest Blogs
Adam's Newest Posts