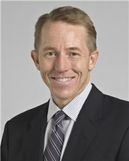 Dr. Kenneth McCurry
Dr. Kenneth McCurry

Heart Surgeon

Cleveland Clinic
9500 Euclid Avenue
Cleveland, OH 60611
(866) 306-4971
About Dr. Kenneth McCurry,
Heart
Valve

Surgeon

Hello! My name is Dr. Kenneth McCurry and I am a cardiac surgeon having graduated from University of Florida College of Medicine in 1987. To date, I have performed approximately 229 (average 229/year; through 2009 since at Cleveland Clinic) cardiac surgeries, of which 133 (average 133/year; through 2009 since at Cleveland Clinic) involved heart valve procedures. I regularly perform surgery at Cleveland Clinic. Read more...
6 Patient Reviews for
Dr. McCurry
"Dr. McCurry and his team are the best surgeons in the Midwest ! His quiet professional demeanor, only eclipses his skills in the operating room. His skilled hands and mind saved my life and I'm sure the lives of many others. His entire team is superior to anyone!!!!!! Thank you Dr. McCurry!"
-- John Luskin, Aortic Valve, 10/16/2017

"Dr. McCurry is a quiet, but friendly doctor. He reassured my wife and I about the upcoming procedure and was extremely thorough during the consultation process. I really felt that I was putting my life in the right hands. He then met with my wife immediately following the operation and again with great care gave her all the information she needed, and an opportunity to ask questions. I, and my cardiologist here in Florida were amazed at the size of the incision on the right side of my chest that was used to robotically access the mitral valve - it is about 3 inches long! The closure of the wound was also clearly performed by a doctor that shows an unbelievable attention to detail. The scar is already just 3 months later barely visible. I have nothing but praise for what I would call an exceptional doctor, team and hospital. Cleveland Clinic gave us everything we had hoped for in our time of need..."
-- Peter Wilkinson, Mitral Valve, Valve Repair, Robotic Surgery, 10/10/2017

> See 4 more patient testimonials
My Specialities &
Clinical Interests
My heart surgery specialties include:
Mitral Valve Repair
Aortic Valve Surgery
Triscupid Valve Repair
In addition, I have research and clinical interests specific to:
Outcomes Following Aortic or Mitral Valve Surgery and High Risk Mitral Valve Surgery
Mitral Valve Surgery in Heart Failure, Transplantation Tolerance
Lung and Heart Ischemia Reperfusion Injury
Education, Training & Certificates
Dr. Kenneth McCurry, heart surgeon, graduated from University of Florida College of Medicine in 1987.
Schedule Appointment

with Dr. McCurry

To schedule an appointment with Dr. McCurry, you can:
Call

(866) 306-4971

right now
Request an appointment by clicking here.
The office of Dr. McCurry is located at 9500 Euclid Avenue, Cleveland, OH 44195. To get driving directions to this office, please click the map below.
> Click for driving directions to Dr. McCurry's office.