The 'Learning Center' Gets A Face-Lift
Another major enhancement to our relaunched website is the new Learning Center.
To further help patients and caregivers learn about heart valve disease, surgeons, cardiac clinics, treatment options and recovery, we segmented the information by category. The picture below should help illustrate this new approach.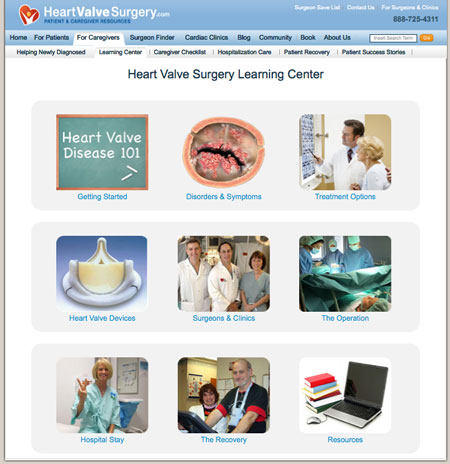 While there is a much more content to upload to the Learning Center, I am hopeful this improved feature will further support you from diagnosis through recovery.
To access the Learning Center, you will find it in either the Patient Resources or Caregiver Resources sections of the website.
Keep on tickin!