"Are Mitral Leaflets Repaired During A Valve Replacement Re-Operation?" Asks Brian
By Adam Pick on March 9, 2012
As a follow-up to our last conversation about aortic valve replacement re-operations, Brian just sent me an interesting question about replacement devices that require leaflet repair.
Brian writes, "Hi Adam – My mitral valve was replaced 9 years ago. Unfortunately, after experiencing some symptoms, an echo showed that I need it fixed again due to a mitral leaflet issue. I'm curious to know if the surgeon will repair the leaflet or do they throw out the old valve and just give me a new one?"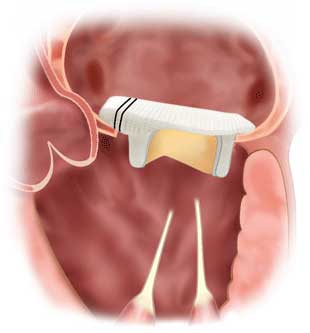 I wanted to provide Brian an expert opinion, so I contacted Dr. Marc Gerdisch, the Chief of Cardiovascular and Thoracic Surgery at St. Francis Heart Center in Indianapolis, Indiana.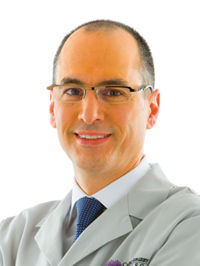 Dr. Marc Gerdisch
Having performed over 3,500 procedures, Dr. Gerdisch specializes in mitral valve repair surgery. Dr. Gerdisch has also been instrumental in the development of extracellular matrix for heart valve reconstruction.
In our email exchange, Doctor Gerdisch offered the following insights:
It is important to know if Brian has a mechanical or tissue (biological) valve replacement. That said, in either case, the malfunctioning prosthetic valve is typically replaced. A leaflet issue for a mechanical (metal) valve usually means the leaflet no longer moves well. When this occurs, it most commonly arises from in-growth of tissue from around the valve which interferes with leaflet movement, or clot on the valve which can require rapid intervention. The mechanical valve leaflet can be "stuck" in an open or closed position. In a closed position, it will not allow blood to pass from the atrium (upper chamber) to the ventricle (lower chamber). In an open position, the valve will no longer be competent and blood will move backward from the ventricle to the atrium when the ventricle squeezes. When a tissue (biologic) valve leaflet causes a problem it is either calcified and no longer moves, or it is torn and no longer can hold the blood back. The consequences are the same as for the mechanical valve. Think of the calcified leaflet as stuck in the closed position and the torn leaflet as stuck in the open position. Sometimes a tissue valve will have a combination of both.

Dr. Gerdisch continued…

When repairing a patient's native mitral valve, we usually reconstruct or replace parts of the valve to restore valve function. There is no benefit, however, to do so with a prosthetic valve. We usually need to remove a mechanical valve and replace it, to ensure there is no opportunity for the the in-growth of tissue again or be certain no clot is left behind. Although only one leaflet of a tissue valve may be causing a problem, the others almost certainly are progressing in a similar fashion. Even if it were possible to replace one leaflet, the opportunity to have three fresh leaflets would be missed.

Thanks to Brian for his question and thanks to Dr. Marc Gerdisch, MD for sharing his expertise with us. To learn more about Dr. Gerdisch, click here.
Keep on tickin!
Adam

Lynda Knopf BS/RN says

on March 9th, 2012 at 5:47 pm
Dr.Gerdisch's informative comments regarding native mitral valve leaflets repairs and mitral valve replacement necessity, are welcomed and appreciated! When one is confronted with heart valvular disease, it is comforting to learn and understand the necessary protective surgical procedures required that lead to "relative wellness" once again. A" positively educated" patient develops a better" sense of security" when confronting his/her surgical procedure.