1st Mitral Conclave Attracts 900 Surgeons… And Me!
By Adam Pick on May 6, 2011
I never imagined I would travel across the country for a mitral valve surgery conference. However, when Dr. David Adams invited me to the inaugural Mitral Conclave in New York City, I had to attend this extraordinary meeting.
To help those members of our community who are hearing impaired, I have provided a video transcript below.
Adam: Hi, everybody. It's Adam and I am coming to you live today from New York City. This is Times Square and where I am is not actually as important as why I'm here. So why don't we go ahead and talk about that right now.
Adam: So we are incredibly fortunate today to be at the first ever Mitral Conclave Conference which is being organized by Dr. David Adams from Mount Sinai Hospital here in New York City and now it's our time to go inside and talk with some of the leading surgeons from around the world. Let's go.
Adam: So we're now inside the Sheraton at the Mitral Conclave and as you can see, there are meetings and conferences going on all around us. And to give you an idea of some of the surgeons that's in the valve specialist center here today, Dr. Gillinov of the Cleveland Clinic, Dr. Patrick McCarthy from Northwestern, Dr. Ad from Inova, Dr. Gerdisch from St. Francis. The list goes on and on, some of the leading surgeons gathering today in a community to talk about the best ways to manage mitral valve disease and treat it. So let's continue on.
Adam: As you can see, the conference is going on right now.
Adam: We just showed you a picture of what it's like in the main exhibit hall here and now we're actually in a break-out session. This is where various learning and teaching sessions are going on. You can tell by the amount of people, this is not just standing room only. This is – you can't even stand in the room. You can't get in the room. We're going to let them continue on.
Adam: So as you can see, there's a lot of exciting things going on at the Mitral Conclave. And now it's your turn, if you choose to, to participate in what's happening here. If you have a question about heart valve surgery, please take a moment to press the "leave a comment" button below. Over the next few days, I'll do my best to get those questions answered and much like you see here, put onto a video and then communicate it at HeartValveBlog.com.
Thanks to Dr. David Adams for providing all of us with this extraordinary opportunity.
Keep on tickin!
Adam
Adam's Newest Blogs
Adam's Newest Posts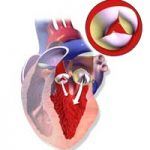 Surgeon Q&A: What Should Patients Know About Aortic Regurgitation? Learn More.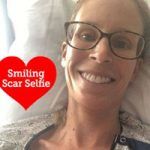 Sara Educates & Inspires 38,443 People About Heart Valve Surgery! Learn More.