Mosaic Porcine Heart Valve Replacement Still Tickin' 12 Years Later
By Adam Pick on March 5, 2011
In case you missed it, some interesting data was just released about the Mosaic porcine heart valve replacement. According to a report in The Journal of Thoracic and Cardiovascular Surgery, the Mosaic bioprosthetic valve — which has been implanted in patients for the past 12 years — continues to demonstrate positive performance.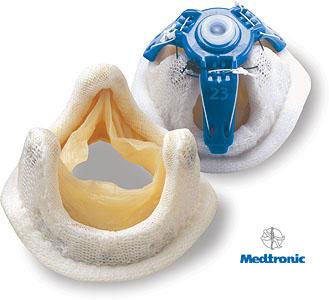 Mosaic Bioprosthetic Heart Valve Replacement (Porcine Tissue)
As you may know, artificial heart valves are designed to replace diseased heart valves — typically the aortic or mitral valve — which suffer from conditions including stenosis (narrowing heart valve) and regurgitation (leaking heart valves).
Biological heart valve replacements are made from cow (bovine) tissue, pig (porcine) tissue or horse (equine) tissue. While less durable than mechanical heart valve replacements, biological heart valve replacements do not require the patient to take anticoagulants (Coumadin) for the balance of their lives.
The Mosaic heart valve replacement, which received FDA approval in 2000, is made from pig tissue and was designed to protect against post-operative issues including (i) valve calcification and (i) structural degeneration.
As for the methodology of this report which evaluated the Mosaic's performance:
The study involved 1,029 patients.
797 patients (with a mean age of 69 years) had aortic valve replacement.
232 patients (mean age of 67) had mitral valve replacement.
The patients received Mosaic porcine heart valve replacements between 1994 and 2000.
The patients were followed for 12 years at six international centers.
The data published in The Journal of Thoracic and Cardiovascular Surgery revealed:
Freedom from structural valve deterioration of 93.3 percent in aortic valve replacement patients 60 years and older; 95.3 percent in mitral valve replacement patients 70 years and older.
Hemodynamic performance data showed stability up to 10 years, indicating durability of the Mosaic bioprosthesis over time.
"These strong findings address and support the intermediate- to long-term durability of the Medtronic Mosaic bioprosthesis in the aortic and mitral position," Dr. Eric Jamieson, professor of surgery from the University of British Columbia in Vancouver and a principal investigator of the study since 1994, said in a statement.
It was also interesting to read Dr. Jamieson's comments about the Mosaic relative to the patient's age. Dr. Jamieson stated, "I expect these results will be reviewed favorably by cardiothoracic surgeons, especially for patients 60 years of age and older requiring aortic valve replacement and patients 70 years of age and older who are candidates for mitral valve replacement."
Keep on tickin!
Adam
Adam's Newest Blogs
Adam's Newest Posts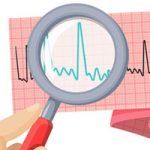 "How Do I Know When My AFib Is Gone After Heart Surgery?" asks Linda Learn More.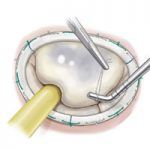 New Findings: Mitral Valve Repair Restores Normal Life Expectancy! Learn More.