"What About A Post-Operative Cough Following Heart Valve Surgery?" Asks Rob
I recently received an interesting question from Rob about a post-operative cough following heart valve surgery.
Rob writes, "Adam, My wife — Gail — recently had a valve sparing aortic valve repair and had an artificial aorta. Gail has had a post-operative cough for about 5 days now.  Is this common? Are there any remedies to help it along? Thanks for all you do! Rob"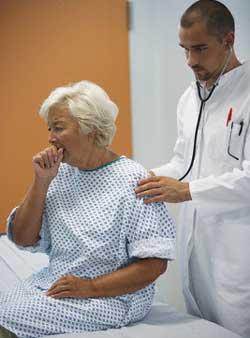 To ensure that Rob received an expert response to his question, I contacted Dr. Jeffrey Swanson, a leading heart valve surgeon from Portland, Oregon.
During his 20+ year career, Dr. Swanson has performed over 3,000 heart valve procedures at Providence St. Vincent Medical Center. (Not only is Dr. Swanson a highly-recommended surgeon – from many visitors of this website – he's a very nice guy as well.)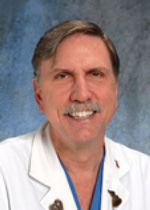 Dr. Jeffrey Swanson – Heart Valve Surgeon, Portland, Oregon
Specific to cough following heart valve repair and heart valve replacement surgery, Dr. Swanson shared the following with me, "Post-operative cough can be a frustrating nuisance in an otherwise uneventful post-operative course. Frequently, the cough is of little significance and can simply be related to some residual inflammation in the trachea resulting from having been connected to a ventilator by a tube inserted in the trachea. This type of irritation-related cough generally resolves spontaneously after a few weeks and requires no specific therapy other than palliation of the cough itself.
As for a persistent cough, Dr. Swanson noted, "A persistent cough can also be related to some residual volume overload which is common, particularly in older patients, following cardiopulmonary bypass and fluid resuscitation for heart surgery. This can generally be managed with a short course of diuretics. A cough that does not resolve quickly can be a symptom of more significant problems, however, and might signal an underlying lung complication such as bronchitis, pneumonia, or a fluid collection in the chest cavity surrounding the lung. If the cough produces foul sputum (mucus with pus) or fevers, further investigation should be pursued aggressively."
Dr. Swanson also reflected on the potential link between post-operative cough and certain medications, "Finally, a nagging cough can be associated with medications and it is not uncommon that patients undergoing cardiac surgery are started on new prescriptions following their operation. One class of medications known as ACE inhibitors is very useful in the management of hypertension and coronary artery disease and is known to cause a persistent cough in some patients. In any case of prolonged post operative cough, the patient should report these symptoms to their physicians and not simply assume the cough is benign.
I hope this helps Rob, Gail and perhaps you learn more about cough following heart valve surgery. Thanks to Rob for his question. And, a special thanks to Dr. Swanson for providing some great clinical insights!
Keep on tickin!
Adam