Inspiration Overload… Compliments Of The Iron Heart Racing Team
By Adam Pick on December 23, 2010
No need to preface this… Prepare for patient inspiration.
I feel honored to share with you that our website sponsors the Iron Heart Racing team. If you have a minute, you may want to learn about its extraordinary leader, David "IronHeart" Watkins, a former aortic valve replacement patient and endurance athlete.
Keep on tickin' Iron Heart Racing Team & David!
Adam

Roberta says

on December 26th, 2010 at 10:38 pm
This is truly an inspirational video. It has given me a New Year's resolution and goal for 2011…to get physically fit again after undergoing AVR. Thank you Adam.

Adam's Newest Blogs
Adam's Newest Posts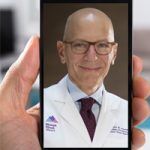 Telehealth Reform: COVID-19 Unites 180 Distinguished Physicians to Send Congress This Letter Learn More.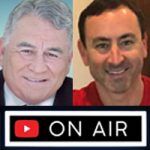 Unexpected! Hear Me Talk About Our New Patient Survey & More on "Bill Martinez Live" Learn More.