Inspiration Overload… Compliments Of The Iron Heart Racing Team
By Adam Pick on December 23, 2010
No need to preface this… Prepare for patient inspiration.
I feel honored to share with you that our website sponsors the Iron Heart Racing team. If you have a minute, you may want to learn about its extraordinary leader, David "IronHeart" Watkins, a former aortic valve replacement patient and endurance athlete.
Keep on tickin' Iron Heart Racing Team & David!
Adam

Roberta says

on December 26th, 2010 at 10:38 pm
This is truly an inspirational video. It has given me a New Year's resolution and goal for 2011…to get physically fit again after undergoing AVR. Thank you Adam.

Adam's Newest Blogs
Adam's Newest Posts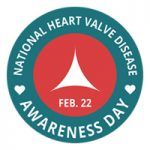 Today Is National Heart Valve Disease Awareness Day!!! Learn More.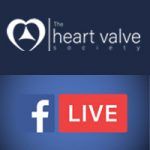 "Ask Adam Anything" Videos Posted from the Heart Valve Society Conference! Learn More.