"Were You Ever Angry After Heart Valve Surgery?" Asks Dorothy
By Adam Pick on December 21, 2009
Emotions can be undeniably strong and turbulent as patients, their families and friends experience heart valve surgery.
On one hand, I experienced a profound sense of appreciation and thankfulness during my recovery. Like many of you, I found myself swirling in waves of emotions that often triggered tears. In fact, the running joke with Robyn (my wife) is that my human donor valve was definitely taken from a female because I became much more "emotionally available" after surgery.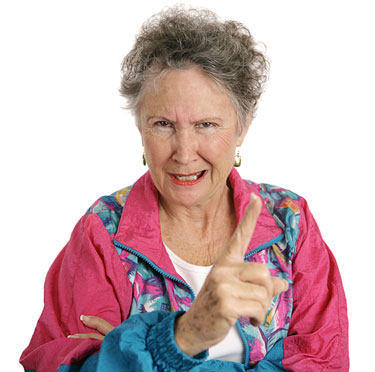 On the other hand, I also encountered emotions (e.g. fear, uncertainty, doubt) that were, at times, daunting. Recently, I spoke with a former patient who told me, "I was downright angry at times… I was only 45 years old and dealing with heart surgery!"
Incidentally, that patient was Dr. Randolph Chitwood, a leading heart valve surgeon who practices at the East Carolina Heart Institute in Greenville, North Carolina. Doctor Chitwood, who is a specialist in minimally-invasive robotic valve surgery, required cardiac surgery several years ago. Later in our discussion, Dr. Chitwood said to me, "I can relate to what patients are going through – mentally and physically."
On this topic, I just received an email from Dorothy in New Jersey. Dorothy writes, "Hi Adam – I had mitral valve replacement surgery 4 weeks ago and since then I have experienced several bouts of severe atrial fibrillation for which I have been hospitalized. My question to you is about anger. I feel I no longer know the person inside of me. I'm snapping at everything and everyone. At times, I feel evil. Is the anger a normal reaction to the surgery or is it because I have not had time to fully accept what has happened to me?  Prior to this, I was perfectly healthy, saw my cardiologist every 3 months and I was happy. Now, I am sad all the time and have this anger building inside. Any thoughts? Dorothy"
First off, I can definitely relate to Dorothy. For me, I became incredibly frustrated during the early recovery when my expectations became muddled with sternum pain and cardiac depression. For example, I was told I would be driving three weeks after surgery. It took seven weeks. Also, I was told I would be back to work in eight weeks. It took sixteen weeks.
This expectation mismatch conjured an anger that negatively impacted me and those around me. I constantly found myself thinking, "What the heck is wrong with me?"
I would later learn, during the research for my book, that anger and frustration can be common feelings among heart valve replacement and heart valve repair patients.
Second, it is very critical to remember that each patient case is unique. I have interviewed other patients which report no issues with anger throughout their surgical experience. (My gut tells me these patients are actually Zen Masters with an extraordinary ability to transform lemons into lemonade – at will.)
The key to minimizing anger, in my humble opinion, is awareness and proper expectation management. Patients and caregivers should be aware of the potential twists and turns of heart surgery, especially during the recovery. For example, it would have been nice to know about cardiac rehabilitation before surgery as a preventative measure against cardiac depression.
As we have seen in Dorothy's note (above) and other patient stories referenced in this blog, the "Road To Recovery" is not always direct. Unfortunately, complications can and do occur.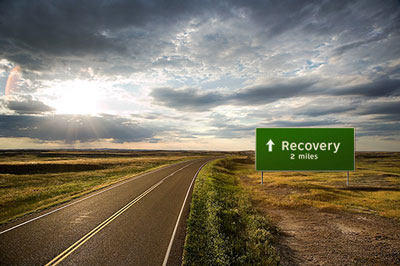 At this website, we are very lucky that many of our readers are former patients. That said, I would love to hear your thoughts on anger and heart valve surgery. My question to you is, "Did you feel angry or frustrated at anytime during heart valve surgery?"
In advance, thanks for your help!
Keep on tickin!
Adam

jerry says

on December 21st, 2009 at 11:45 am
I've tried to blame my donut addiction on my donated heart valve donor, but my kids wants to know why I had that addiction for 20 years prior to surgery.
I've told the cops that the reason I am playing mailbox baseball is due to the age of my donor.
Regarding feeling angry or frustrated, I walked out of the hospital on my own, and down to the parking lot (no wheel chair at all) to find someone had backed into my car…. (Actually that is true, but I actually have pretty much been able to that slide because I think it will buff out.)


M.Montgomery says

on December 21st, 2009 at 2:36 pm
I too was undermanaged after my heart valve replacement. I was not told I may have episodes of heart beating too fast, too slow and the pounding sound in my ears. I was told I could return to work in 8 weeks, which was a mistake. I then ended up getting pleurisy and having to miss a lot of work the first three months.
I was only 56 at the time of my surgery and I felt my life had changed forever, which it has….some for the better and some not. But, God is good and it is all fine.


Larry Ward says

on December 21st, 2009 at 2:39 pm
My anger came as a result of bills that were outrageous charges for Docs and Hospitals. But turned to joy when Medicare took care of these unGodly enormously high bills by reducing them to usual and customary reasonable amounts. In this case I appreciate oversight of the Feds……….


Marina Dragut says

on December 21st, 2009 at 4:15 pm
Hi,
I had my surgery 6 months ago. I am 45 years old. When i found out that I need to do my surgery (mitral valve replacement;aortic valve repair and remove huge blood cloth from my left heart chumber), I was frustrated rather then angry. My daughter was getting married in 3 months and I was asking if I can wait until after my daughter will get married, because I want to be at her wedding and if my heart surgery will turns wrong she won't have any parent to take her down to asle. I was told that I am lucky enough that I am still here on earth with my condition and that I cannot wait so long. So I was frustrated and scared and lost, like I am living in another world, but I wasn't angry. Also I was afraid that it won't be me anymore as a personality (because there can be a lot of complications after the surgery, for example to have brain damage, because of the luck of the oxigen, while on heart/lung machine) When I had a surgery on 06/11/2009, after I woke up I saw my dear daughter's face her fiance, my parents faces and I remember to feel so happy, that I am still here alive and I well and I woke up and etc. It was shower of emotions going on inside me. Then when I was recovering I was so eager to recover fast. I was happy, I loved everyone from the nursing stuff, I started walking around the floor very fast a lot, and communicate with other people, really fast. I wanted to heal and I wanted to be at my daughter's wedding. So maybe it was motivation for me. I started drive at the 10 weeks after surgery and I started full time work at the Office 10 weeks after the surgery. But can understand people with the anger issue after surgery. Every person takes it differently, it is emotion thing. It is frustration, pain and a lack of motivation after surgery. Some people feel some loneless after the surgery. If not for my daughter or my parents and motivation to be well, i don't know what feelings I would experienced.
I just want to say , that people in our condition should hold a positive attitude,hopes for the future and don't worry about bills. I got bill for 380,000.00, my insurance paid the most of it, but the rest of 7,000.00, I am paing in the installements $30.00 per monhts, so you can call to the your Hospital's bill department and set up monthly installements. Try to be more positive and see any exit from any situation, it is really helps.
Marina.


Kemal says

on December 21st, 2009 at 8:21 pm
Hi Dorothy,
Yes, 9.5 months after surgery, I am still upset rather than angry,
not to mention increasing anxiety that complications such as high heart rate and possibly atrial fibrilation can still happen and may cause serious side effects like stroke. However, it feels good to learn that those incidents and cases are not as uncommon or rare as I thought.
Kemal Akozer


Thalia Faunt says

on December 21st, 2009 at 8:49 pm
I am 39 yrs old and am having the Ross Procedure performed on 2 March 2010 at the Epworth Private Hospital in Richmond (suburb of Melbourne) as I suffer from Aortic Stenosis. I have been a little worried about my family and hoping they will have enough patience and understanding during my recuperation.


anita devine says

on December 21st, 2009 at 8:57 pm
Hi there,
Yes, the emotions after heart surgery can be daunting…
When you wake up in the ICU, everyone is so happy and you feel so grateful to be alive… but as recovery progresses, many situations, experiences and people can cause your emotions to flip-flop. I do think it helps to prepare in advance. I used a guided meditation CD before and after surgery. When I felt overwhelming emotions, sometimes a few times a day, I would plug in my earphones and chill out with the soothing sounds.
I also kept a journal, and wrote down my emotions. If I felt angry, writing it out, expressing it in words, was such a therapeutic exercise.
I am a practicing therapist, and I really used all my skills during my recovery. Now, 9 months later, I realize that the skills I used have stayed with me to help me deal with other difficult situations that I encounter in my life.
Best to you,
Anita


Doug says

on December 22nd, 2009 at 9:38 am
Dorothy,
I can definitely relate to what you are feeling. I am almost 2 years post Ross procedure. I found myself getting really angry over the smallest little things, and getting mad at my wife for nothing. Driving was ridiculous…wanna talk about road rage! When it got to the point that I was snapping at my kids (4 year old and 2 year old), I knew I had to do something. I saw my PC doc and he told me that my emotions were perfectly normal. He put me on Lexapro (10 mg per day) and it helped keep my anger at an arm's length. I no longer snap for no reason. The great part is that I don't feel spaced out all the time either…I feel myself, but without the immediate angry reaction. Good luck to you!
Doug


Donna Ceroni says

on December 23rd, 2009 at 8:38 am
My husband had open heart surgery (aortic valve replacement) in Nov. 2009 and still struggles with anger and frustration. He has a very exhuberant personality and always loved life, but since his surgery he admits to feeling that he has become a different person. If you have any suggestions or insight on how to deal with this, I would love to hear more.


jeff stoveken says

on December 24th, 2009 at 9:39 am
to donna, its only been a few weeks as i understand, he will get over that.i was told to expect it so i was prepared for it. i had mine done a year ago and it didnt take long to be positive again. also, they have support groups that can help. if youd like to email me , jeffstoveken@yahoo.com id be more than happy to answer any questions, jeff


Rose Manuel says

on December 29th, 2009 at 9:37 pm
Hi Thalia,
I understand you will be having the Ross Procedure done next year. I had mine done at Standfor Hospital in California. I am 38 years old, 2 children and had the procedure done July 01, 2009. Being prepared and knowledgable of your procedure, being comfortable with your surgeon, the facility/hospital and having your personal paperworks in place made it easier to cope with the surgery. Knowing that your family/friends support you 100% and your positive thinking makes it WAY better during recovery! Good luck for a wonderful 2010 and so on!!!


BarbaraS says

on December 31st, 2009 at 1:21 pm
I was very angry which led to depression. I was happy on one hand that I made it through surgery. However, fears came in when I also suffered two bouts of atrial fillbrilation, in the hospital and at home. Then I feared that I may expire if I had another attack. It was a vicious cycle. I had to be put on anti-depressive drugs and sleeping pills. However, they weren't making me feel any better I was barely making it through the day. Also my family circumstances didn't help becasue my husband had multiple sclerosis and had his own issues. The only thing that pulled me thru, was speaking to a therapist who was a good friend of mine and returning to work 12 weeks after surgery. My spirits were finally lifted more and more. Thank God, I am now 9 years post operative and doing well.


Klaus Nienhaus says

on January 19th, 2010 at 3:33 am
Great blog idea and I was so happy yesterday to find out that there are a big number of people with similar experiences. I had my mitral heart valve surgery in October last year in Singapore and yes, my wife and daughter told me that I got really grumpy and at times into a bad mood after the operation. I denayed that, of course.
Now the story which is confusing me – and may be there are others with a similar experience -. Before I went to hospital last October I experienced 3 days of declining breathing capacity until I had that feeling I can't breath anymore. This triggered my willingness to get into a clinic and have it checked. Result: lots of fluid in my lungs, reason being a damaged heart valve. Surgery done a week later, thereafter recovery, exercises, feeling strong again etc. etc.
Exactly 3 month to the day later I wake up early in the morning and start to have a breathing problem again plus pain in my left! chest. As it was weekend anyway I gave myself two more days to see what is happening. It got worse in terms of breathing capacity and the pain in my chest moved on into my left shoulder and joint. I panicked and went to see the two MD which had worked on me. After EKG plus the usual checks plus X-rays from 4 different perspectives both doctors told me: your heart is working very fine, your lungs a looking very good and the cut chest bone is pretty well restored. They have no idea where this pain in my left chest could come from.They explained my breathing problem with the pain in my chest. The news that my heart, lungs and chest bones are ok calmed me down a lot and the next morning most of the pain and breathing issue was gone, although not completely. Has anyone come across something like that and possibly some information about causes for such a phenomena? Would appreciate some ideas.


zack says

on February 2nd, 2010 at 8:51 pm
i had chest surgery and while in recovary i was constanly mad and would flip on people for no reason. I was told after 3 weeks i could be able to go out and do normal things "not sports or physical things" but i was suppose to be able to go to the mall and things like that. it took 1 week before i was even able to walk and 5 more before i was even aloud to leave my own house.


Judy says

on February 2nd, 2010 at 9:55 pm
It's helpful to read about the possible emotional highs and lows after open heart surgery. My husband and I are preparing for his aortic valve replacement surgery within the next couple of months. So far, I'm not finding much in the way of "care -giving" post surgery education. (Yes, we've read Adam's book). I was hoping the cardiac care dept. at our local hospital would have some information, but they said, sadly they do not – the first couple of weeks you're on your own, and need to communicate effectively with your doctor for post surgery "issues" Once the re-hab begins, hopefully, he'll feel much better mentally and physically……..any advice for reading materials out there anyone about care-giving?? thanks! judy


Ryan Hayden says

on February 27th, 2010 at 1:05 am
Hi,
My name is Ryan Hayden I'm only 22 years old about to be 24. I served in the Army for about 3 years. While I was in the Army I became septic, it was life threatening for sure but they saved my life. I was later discharged for medical reasons and returned home. 3 years went by and I appeared to be in perfect health until one morning I woke up and couldn't walk, had the most extreme pain you could imagine in my leg. I went to the ER and they said it was a block clot and did not know the source just yet.
Almost 24 hours later and 100 test later it was discovered that I had a heart infection and a epic of my mitral valve broke off and traveled to my leg and caused the clot. They did emergency heart surgery to replace the mitral valve with a OnX valve.
While I was in the hospital waiting for the surgery everything seemed so calm. I was not worried at all. I did have some concern about them having to operate on my heart but for the most part i believed that it would be in and out and back to my normal life.
They started taking me to the OR and thats when it started to hit, i knew that things weren't going to be the same anymore, and i was never more right. After the surgery during recovery I started to realize what just happened to me, I realized that life has changed, I wouldn't be going back in the Army, I could no longer be a firefighter not to say all the meds I would have to take at the age of 22. As I'm sure you all have asked yourself there was always the same question of "why me" I asked myself that more then once a day. When no one was visiting me in the hospital I had time to think and sometimes when I thought about the change from my active life to now someone with a serious medical condition that takes lots of care I almost wanted to break down and cry. Even somedays I would wish they never caught the infection because death seemed like such a easy way out.
One night a nurse came in to talk to me and she saw I was upset and she came in to talk to me and she had this cute british accent and her exact words were "you have no control over what happens to you and that dosent matter, what matters is how you deal with it, you can feel sorry for yourself all day long or you can realize that something happened to you that you couldn't prevent and stand up and realize there is still life out there just a little different but its still life, you could always be one down in the freezer but no your here, here for a reason" it changed my feelings on everything
Point is, it's hard it can be harder then most people can imagine. The thing is never give up ever and on those days you just want to break down and cry, just think that someone out there saved your life, they saved your life for a resaon. They saved your life because you still have a resaon to be here, you still have family. If you think this was hard think about how hard it would be on your loved ones when you died. there is always hope and always a way to make things better you just need to look over what has happened to you and understand you had no control over it. The more you get upset the less time you have to be happy living the life that some heroic doctor worked so hard to save. Go out with some freinds, get a drink, go to the movies with somone you love, get your mind off of it, show yourself there is life past that operating room


kathi says

on September 11th, 2010 at 9:24 pm
my son of 21 had an aorta aneurism and is now scared of the what ifs in life. Sometime his heart beats heavy but he has had ekg and other test. Pulse is around 80. His emotions are high. Is this normal. I know a it is not normal for a 21 year old to have a 8cm aneurism. He has been through a lot. Because they did not ever figure out why he had it. They did all kinds of genetic testing and all was normal. Went to Dr. all his life and never been told he had anything wrong. Went to a sleep Dr. and he found the aneurism. The next day he had surgery. Of course we know God is watching over him. We know that God has taken care of him.


Lewis De Filippis says

on October 16th, 2010 at 8:07 pm
Hello My name is Lewis and im a 23 year old who just had valve repair. my surgeon is Dr. Tirone David . I reside in Toronto Ontario.. my surgery was 2 weekes ago and from what i understand is if this procedure wasnt done i wouldnt be here 2day. All i know is im a nervous emotional wreck. Im either really angry or sad and depressed id be lieing if i said i wasnt feeling those feelings.. ijust want to know if anyone went through what im going through..please give me some feedback
thank you for this wonderful insightful site!


Carmen says

on September 11th, 2011 at 3:21 am
I need help in understanding my husband's psychological condition. He jet went through quadruple bypass surgery 72 hrs ago. He has always been a healthy person non smoker, never any medical issues and always a runner 10 miles every day. After 13 hrs of surgery he was doing well and he is right now hitting all the progress that can be expected with no complications how ever he seem to be someone else he asked nurses at ICU to contact me and let me know he does not want to see anybody nor me or his teen aged daughters who are also copping with all fears and emotions. I will respect his decision to be alone because I don't want to aggravate him at all but I need to understand that these phase will pass. I feel totally confused I love him and he is retrieving from us. Even one of the doctors at ICU who met him before the surgery has noticed a total change in his personality. What can I do to help my family of four survive this path in life?


markc says

on September 24th, 2011 at 2:51 pm
So its nearly 2.5 years since my triple bypass. My family say I am still grumpy and extremly argumentative. I'm off all drugs except asprin. I run 4 miles 3 times a week along with gym work. I do have real trouble with my attention spam and patience.
I just don't get it! I get time where I just want to shut myself away. Its now reaching a point where I think perhaps I should move out for a while although I know that will be equally painful for all my family.
Is there any type of councilling I should get. We try hard to have family evenings but I always seem to end up arguing!


Crystal Pierce Disney says

on March 1st, 2016 at 11:29 am
I hate this as my guy dumped me leaving me very heartbroken and homeless right after his heart operation. I am so devastated and in such disbelief I want to scream and all I can do is cry.
What can I do to bring him back to me? I love him very much but he has changed completely and really goes from crying to really anger and snaps at the smallest things in life now. He used to make me smile and brought so much laughter into my world!
Help me get my guy back!
Crystal


Dee says

on March 7th, 2017 at 11:38 pm
After dating for a little over a year me and my fiancé got engaged then we found out he needed aortic valve replacement and part of his aorta replaced too, on what was supposed to be our wedding day. It was another blow in a tough year, he found out his dad has terminal cancer, he lost his mom unexpectedly, and had a falling out with his brother and they do not speak. Prior to surgery he could not work or workout so he gained some weight, no big deal, right? The surgery went great and he was recovering fast but being a retired Marine he wanted to be back to his old self yesterday. He has been able to go back to work and workout now and can do more everyday, though its still hard on him but its only been 6 months, I think he's doing great but he dose not think so. Slowly he has stopped talking to me about details of his day, he used to share everything with me. He is older than me and has three children, one is in the Army and the other two live out of state with there mom. He used to keep me informed and involved with everyone but that has stopped. If I ask him about them he just says they are fine but never shares any details. We have less and less physical contact each day, he normally sits alone in the computer chair and I occupy the couch, he goes go bed early because he exhausted and wakes up early because it hurts to lay on his back too long. He afraid of me touching his chest so there is not much cuddling. I understand these things but it bothers me that he seems to be pushing me away. He also has a hard time controlling his anger,he will slam his fist and scare the crap out of me and the dog and then realizes what he did and get upset that he gets frustrated so easily now. When we got engaged he bought a horse to ride with me and we wanted to buy a farm but today I found out he was trying to give his horse away with out telling me because he may not be able to ride anymore. I don't know how to talk to him, I asked him how much dose he want to live life because its like he's afraid to go out with me and do things, to the point that I just go out with my sister and he stays home. There is so much more but every time I try to talk to him about it he just gets upset and says well there I go screwing up things again. We used to beable to talk about anything and we both listened and worked it out. But now he just shuts down. He was excited to get married but now its like its no big deal and we don't even talk about it anymore. 🙁


Lisa Monte says

on July 27th, 2017 at 5:21 pm
Maybe it's sleep apnea. Have it checked.

Adam's Newest Blogs
Adam's Newest Posts